As I mentioned yesterday, we moved a few days ago to Boulder, Colorado. I know, pinch me. I'm still trying to process this. Is this real life?
Our cute little Austin, TX house in the county is now owned by a new family. Sniff.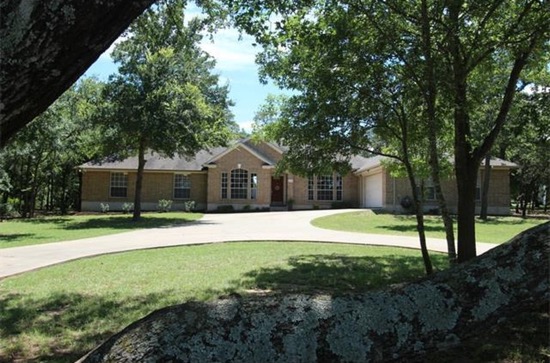 As I'm sure any long time reader remembers, this was supposed to be our forever home. We were NEVER moving. Never, ever, ever, ever getting back together moving. Like, ever. (Sorry 'bout that. I swear, Taylor just gets stuck in your head at the most inopportune times.) But you know what happens when you say you are NEVER doing something? The universe laughs at you and her #1 mission then becomes to make that "never" an "absolutely you are for sure doing this". And then she sits back and enjoys the pandemonium.
So here we are, sitting in a hotel in Colorado waiting to close on our next house. As blindsided as we were buy the sudden turn of events, we are thrilled to death to be here and we are NEVER moving again. ("JUST KIDDING, Universe! LOL Don't listen to me! I'm totally open to whatever you throw at me. Bring it on.") But seriously, this better be my forever home at least until both kids are graduated and moved out.
Okay so let's just get down to business, shall we? I am about to share with you the much anticipated, final before and after pictures of our country house. I am such a huge sucker for some good ol' before and afters. I've got a bunch of them, so grab a cup of joe and hunker down because you are in for the long haul here.
Living Room AFTER: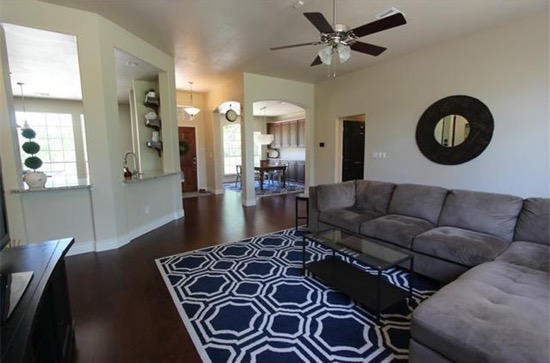 before: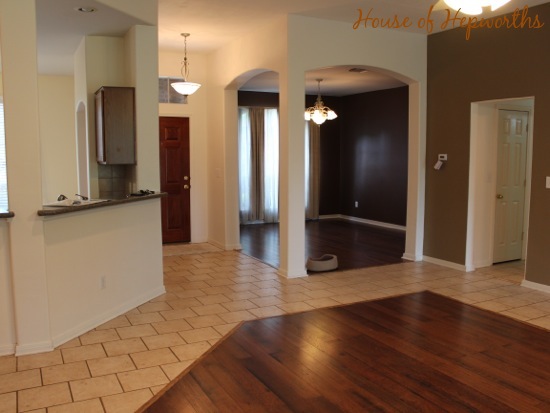 The living and dining areas received fresh paint (Stucco by Sherwin Williams), big fat chunky baseboards, and brand new hardwood floors. We also updated the ceiling fan and light fixtures, and lowered the counter in the kitchen from bar height to counter height. The dining room is also sporting a custom butlers pantry and granite counters.
Oh man, I am physically aching looking at these… What a great house. I will miss it.