I've got these great windows in front of my house that are just screaming for wreaths with big red bows. Since I needed 4 wreaths (3 windows and the front door) I didn't want to spend a fortune so I headed to my home-away-from-home; the Dollar Tree.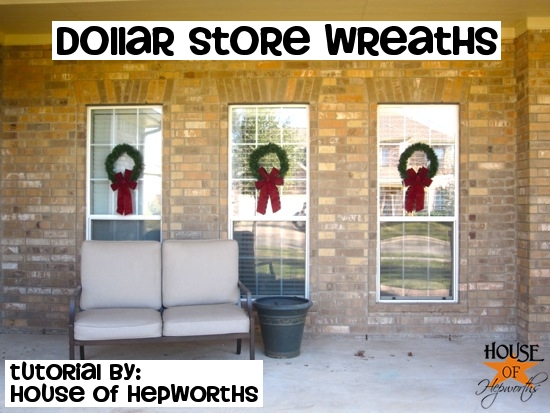 For $9 I outfitted all three windows, plus a wreath on the door and a garland swag. It was so cheap and easy!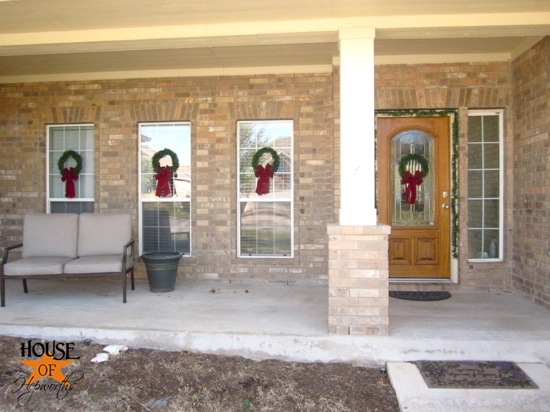 (Please don't look too closely at our undecorated porch and lack of shrubs. Trust me, it drives me batty.)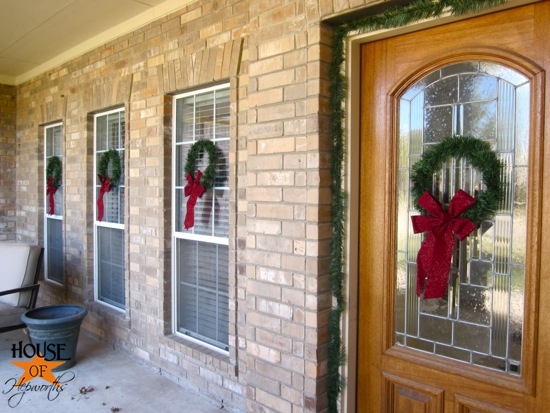 Here's how you can make $2 wreaths for the front of your house too!
First off, the gear: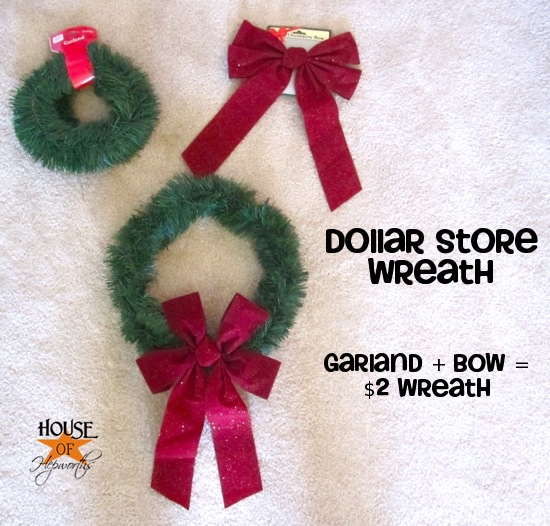 I bought 5 garlands and 4 red bows from Dollar Tree. They usually have actual wreaths that you can use, but they were sold out both times I went, so I improvised with the garland. I think the garland actually made for a fuller nicer wreath though.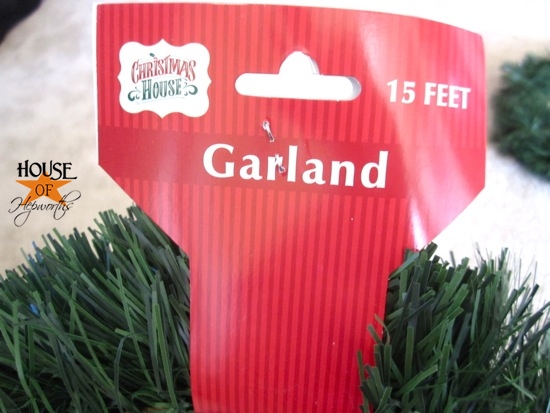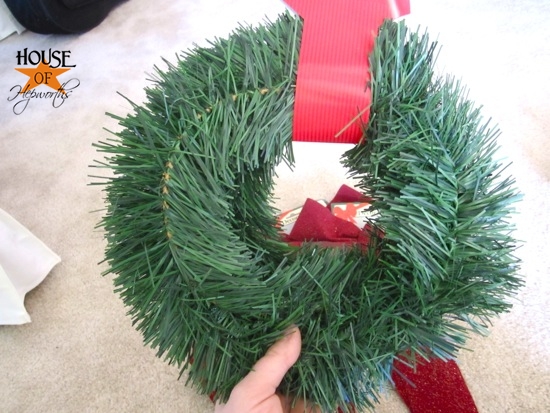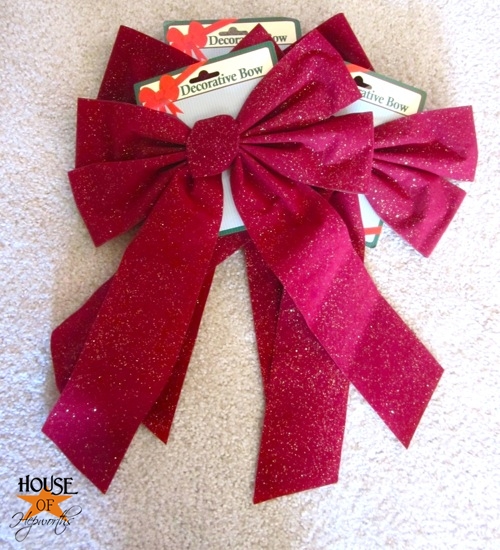 Start by unwrapping your garland. Create a circle the size you want your wreath to be. I just eye-balled the first wreath, then used it as a template for the other 3 so they would all the the same size.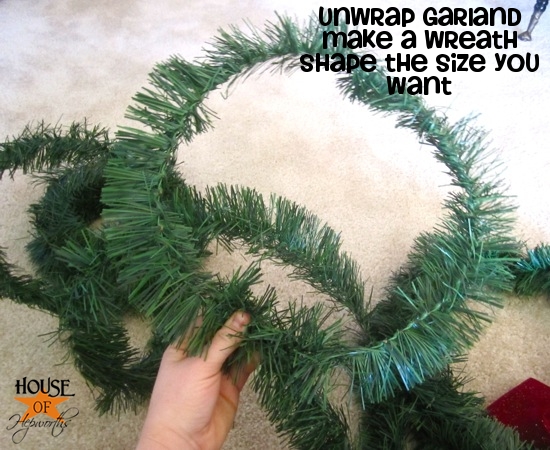 Now just wrap your long garland around and around and around the circle to create a thick full wreath.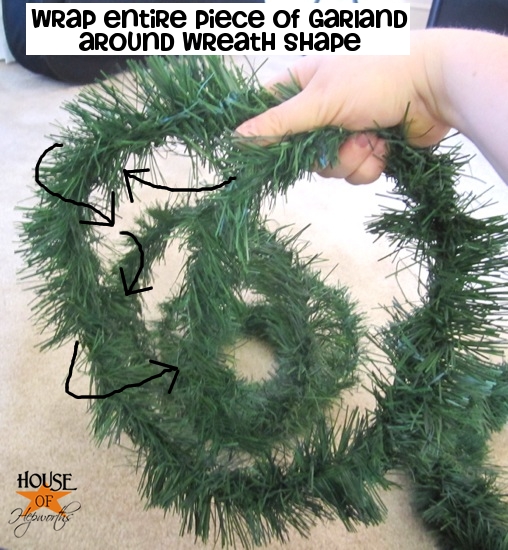 So easy!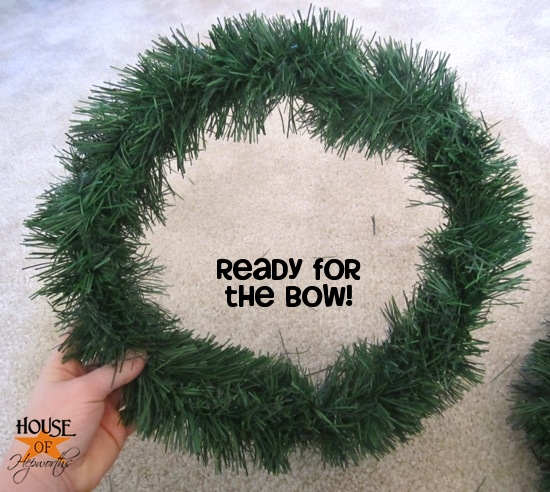 Now it's time for the bow.
Take your bow off the cardboard it is attached to and gently fluff out the loops a little so it doesn't look so flat.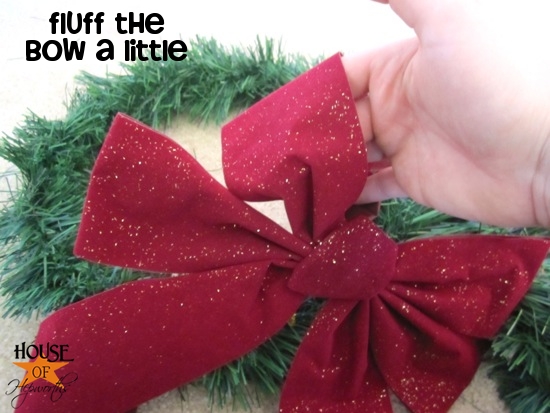 Wrap the wire pipe cleaner that comes attached to the bow around your wreath. It really can't get easier than this.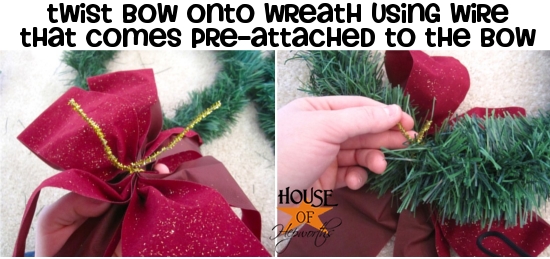 That's it! Can you believe how easy that was? And now you have a $2 wreath.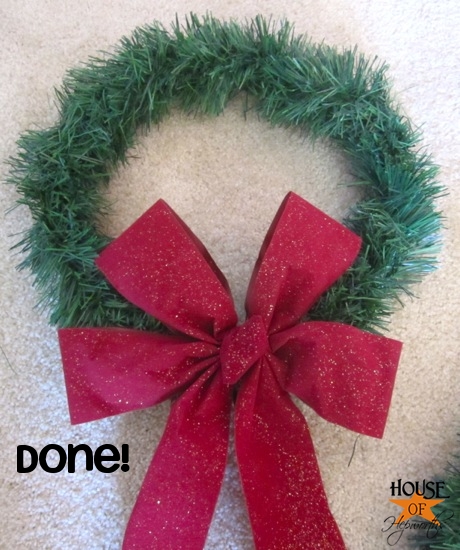 When you are finished making your wreaths, now you get to hang them!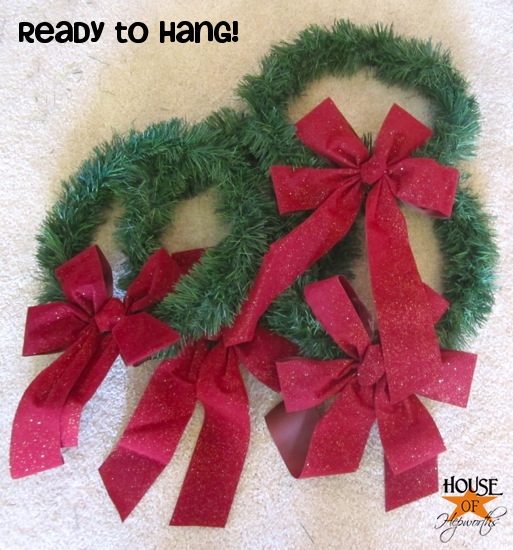 I like using Command strips and hooks because they hold really well but are very easy to remove once the holiday season is over.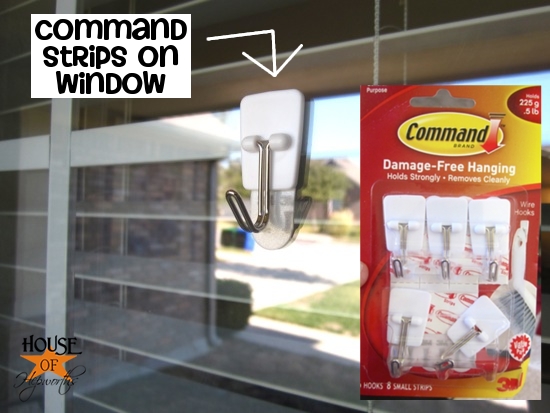 Hook the garland wreath on the hook. I just hung the wreath directly on it.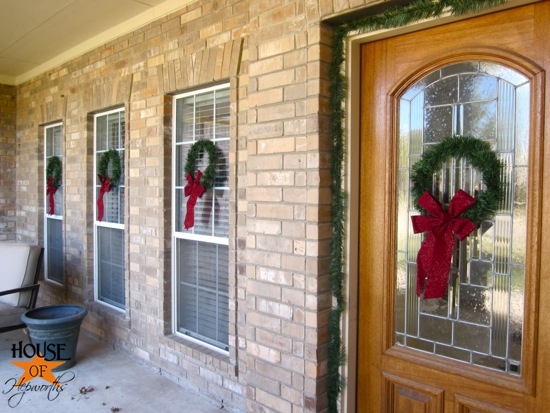 Doesn't my house look so cute now? And it was seriously only NINE dollars. Can't beat that.
As for the garland around the front door…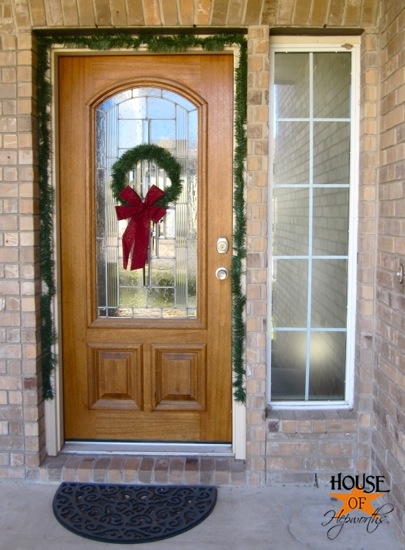 I folded the garland in half to find the center and stapled it to the center of my door frame with a heavy duty stapler. Then I stapled each corner, halfway down the garland on either side, and the bottom. I used a total of 7 staples.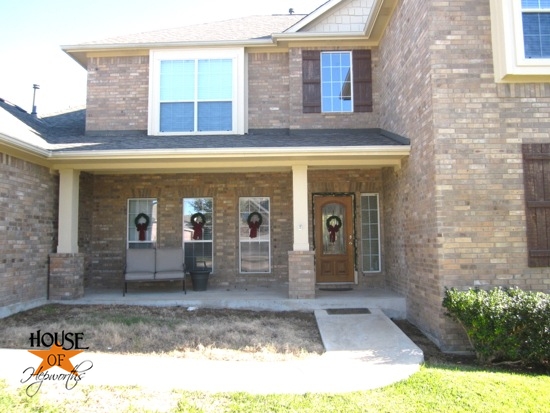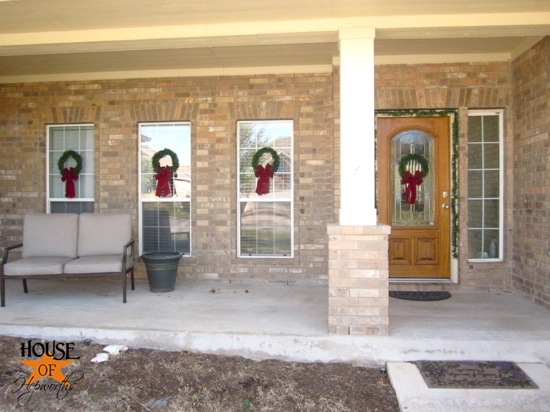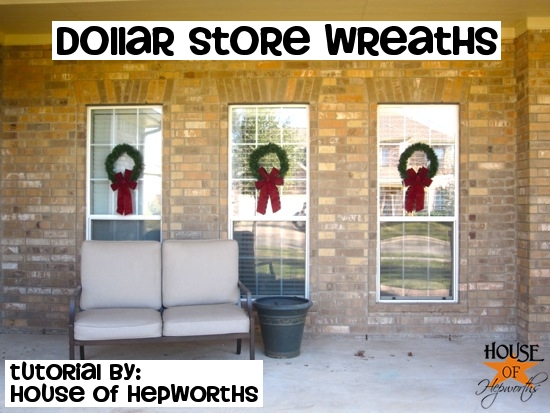 Have fun making cheap Holiday crafts!