It's time for my one hundred and twenty forth link party. That just makes my head spin. That is a lot of weeks! I could have had at least 3 kids by now. Yikes!
** So, are you new here? I throw the Hookin' Up with HoH Party every week to give all of you a chance to find other awesome blogs to read. Below you will find several hundred mini links to other people's blog posts. Have fun browsing through the links in search of new ideas. Also, if you are a blogger, please feel free to add your own links to the list!
* Please refrain from posting links to shops and stores.
Please note: RECIPES/FOOD is a separate link. Please make sure you are linking in the appropriate section.
Check out all these awesome posts linked up last week! You guys are so talented.
Brooklyn Berry Designs awesome reader submitted this even more awesome project. She spray painted a toaster. Oh my gosh, I love it! (Use high-heat spray paint if you attempt this.)


Remodelando la Casa built her own mirror frame from a broken down playscape. Not only is it cool looking, but she recycled! Love it.


Sow & Dipity made these HUGE (and I mean HUGE! Click through to see just how big they are) wreaths. They are so pretty.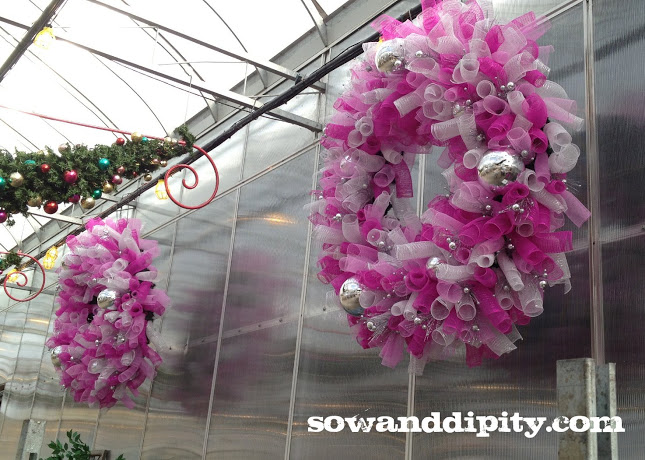 I love this sweet framed ultrasound picture from Urban Jane. Click through to give her some love on this adorable project.


Soul Style painted her doors black and of course I am in love with it.


This handmade wooden doll bed with handmade bedding from The House on Harrison is just so cute. Heck, I want this bed for myself!


Oh my goodness, Design, Dining + Diapers posted a really amazing living room makeover. Talk about going from blah to awesomespice.


The Happier Homemaker made some dipped votives. This look is so in right now.


Lizy B continues to be one of my favorite cookie bloggers. These colorful Disney cookies are so fun.


OPC's The Better Half etched some wine glasses for a personalized and fun touch.


Check out these pretty, rustic ornaments from Bullfrogs and Bulldogs. So simple, yet so pretty.


Twin Dragonfly Designs shows you how to easily make these action hero cakes. Aren't they fun?!


To see the InLinkz party you will need to click through!
To view the remainder of this post please
If you've been featured you are AWESOME so grab a button and tell everyone!
Post about anything you've worked on recently!
* Link back to my blog pretty please! Buttons can be found HERE.
A few things to remember:
Link directly to your specific post.
I pin all the weekly features. Check out the pinterest board here.
By posting to this party you are giving House of Hepworths the right to feature one of your photos.
Please do not pin from House of Hepworths, click through to the actual tutorial and pin from there.
A few DON'TS:
* Don't link up your SHOP, STORE, OR ETSY to my party.
* Don't link up your GIVEAWAY to my party.

Ready. Set. Post!
RECIPES & FOOD