**This giveaway is now closed. The winner is comment # *
Hi, my friends! I didn't mean to just up and fall off the planet after my Christmas Confessions post, but this family has been S-I-C-K. This month in my family I've dealt with: one case of appendicitis, strep throat, two cases of the flu, a stomach bug complete with barfing, 2 colds, and now I'm sick with a fever and aches and pains. Fortunately we were all healthy on Christmas Day.

This is me taken a few hours ago. I don't feel very well. 🙁
Also, wow, thank you so much for all your sweet kind comments on the Christmas Confessions post. I am really appreciative of each and every one of you. I have saved all the comments and as soon as I am feeling better I plan to reply to as many as possible. Your comments made me laugh out loud, and reminded me that I'm not the only one who doesn't seem to have it all together.
Let's end 2012 with a big bang! Are you in?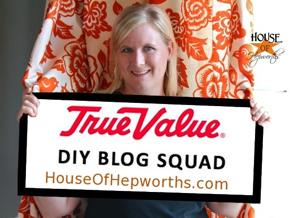 I'm giving away a $100 gift card to True Value Hardware Store!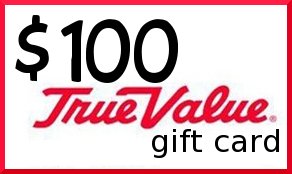 True Value wants to give one of you $100 credit to use at your local participating True Value or online at TrueValue.com. Pretty sweet, right?!
To enter the giveaway, simply follow the directions below which are very easy (leave a comment. Done.). I hate jumping through hoops for giveaways as I'm sure you do too, so I try to keep 'em light and easy. You're welcome. xoxo
PRIZE: One $100 gift card redeemable at True Value Hardware. One winner.
TO ENTER: Leave a comment on this post.
GIVEAWAY CLOSES: Monday January 7th at 10pm CST
NUMBER OF WINNERS: ONE
PLEASE NOTE: The gift card is redeemable at participating True Value Hardware stores AND online. If you don't have a local participating True Value you may still redeem the card on their website.
USUAL STUFF:One entry per e-mail address permitted. The winners will be selected using random.org and announced on Tuesday at the top of this post. Make sure you provide me with a legit email address, or I will select a new winner.
I was one of the bloggers selected by True Value to work on the DIY Squad. I was given the $100 gift card for use in a giveaway, to be shipped out to the winner by my self. However, my opinions are entirely my own and I have not been paid to publish positive comments.