If you haven't noticed yet, someone has been brushing up on their photoshop skills. Ahem.
The blog has a new look! I changed my logo including the header and my sidebar logos, all my buttons, and I made a few little graphics. Just another little spring cleaning spruce-up around my house – except this time it's my online home. Do you like the new updated star look or did you prefer the old one?
** So, are you new here? I throw the Hookin' Up with HoH Party every week to give all of you a chance to find other awesome blogs to read. Below you will find several hundred mini links to other people's blog posts. Have fun browsing through the links in search of new ideas. Also, if you are a blogger, please feel free to add your own links to the list!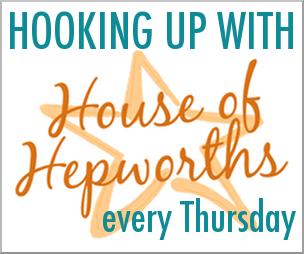 Please refrain from posting links to shops and stores.
Please note: RECIPES/FOOD is a separate link. Please make sure you are linking in the appropriate section.

Here are a few of my favorites from last week's link party.
Scattered Thoughts of a Crafty Mom quilted some darling towels and now I want them.



The Golden Sycamore combined the convenience of a dry erase board and a magnet board into one awesome command center inside her kitchen cabinet. Smart!



These little mason jar pin cushions from Maddalee would be the cutest little gifts for friends. Just fill them with some thread, needles, and buttons and you have yourself a darling little sewing kit.



I'm digging this DIY planked headboard from She's Crafty. It looks so easy to make, yet still really nice and finished looking.



While He Was Napping really took advantage of that nap time and made some superhero onesies. So adorbs.



A Pumpkin and a Princess has just given me the perfect idea for classroom valentines for the kids' classes. I'm so doing this.



Ali Lilly is genius. Check out how amazingly adorable this heart shaped ombre wreath is.



What is it with me and tin can decor lately? I am geeking out over these pretty cans from Blissful Roots.



How to Nest for Less painted some sneakers and they are just so cute I want to gobble them up. I must make some adorable shoes for my daughter now.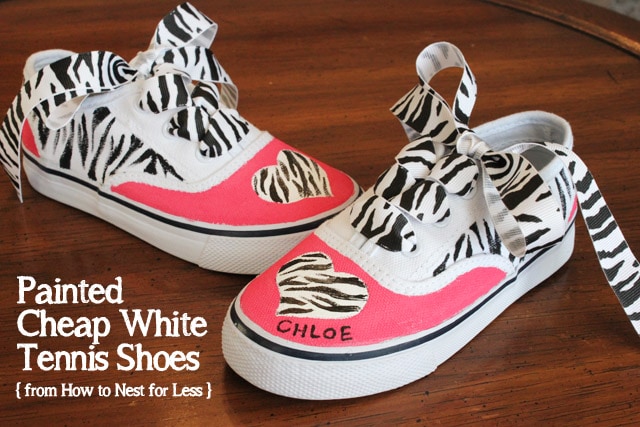 Turn a basic table into a farmhouse table using Fresh Cut Flours simple table. Note to self: do this! It will fix the top of the table where the darling daughter dumped nail polish and melted the finish off.



The DIY Dreamer made some fun felt bookmarks. So so cute and a great Valentine's Day gift.



Great mudroom makeover with a DIY bench and locker system from Being Home.



To see the InLinkz party you will need to click through!
To view the remainder of this post please
If you've been featured you are AWESOME so grab a button and tell everyone!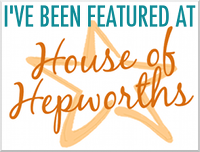 Post about anything you've worked on recently.
*Please link back to my blog pretty please! Buttons can be found HERE.
A few things to remember:
Link directly to your specific post.
I pin all the weekly features. Check out the pinterest board here. I may not pin immediately, but they will eventually get pinned.
By posting to this party you are giving House of Hepworths the right to feature one of your photos.
Please do not pin from House of Hepworths, click through to the actual tutorial and pin from there.
A few DON'TS:
* Don't link up your SHOP, STORE, OR ETSY to my party.
* Don't link up your GIVEAWAY to my party.

Ready. Set. Post!