Hi my friends!! I am packing like a mad woman trying to get ready for my little weekend getaway with some of my favorite blogger friends at the Blissdom Conference. If you want to get in on the conference action, just follow along with me on instagram. I'll be posting fun photos all weekend. I leave tomorrow morning to carpool mini-van style with Jessica, and Jamie. I cannot wait for the road trip to Dallas – about 3 hours north of where I live in Austin. I think I'm even more excited about the road trip than the conference. haha. I love me a good road trip; especially if it's a carload of lady bloggers. I more than likely won't blog about the conference afterward (too many people don't like reading that type of post) so if you want to see how it's going, make sure to follow me on instagram.
** So, are you new here? I throw the Hookin' Up with HoH Party every week to give all of you a chance to find other awesome blogs to read. Below you will find several hundred mini links to other people's blog posts. Have fun browsing through the links in search of new ideas. Also, if you are a blogger, please feel free to add your own links to the list!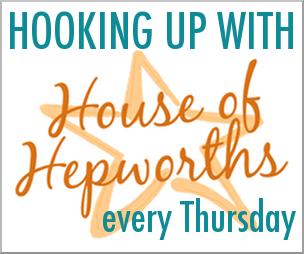 Please refrain from posting links to shops and stores.
Please note: RECIPES/FOOD is a separate link. Please make sure you are linking in the appropriate section.

Here are a few of my favorites from last week's link party:
Beautiful tween girl's bedroom makeover from New House to Home.



I love these hanging laundry bags in The Pin Junkie's newly made over laundry room.



Eek, I am dying over this 3D Lego art from Boxy Colonial. My son would flip out for this in his room.



Love, Pomegranate House made some really awesome knotted t-shirt headbands.



The Sweet Spot Blog has a really awesome series on her blog about selling your home. I've linked to the entire series if you want to click through and read all the tips she shares.



TwelveOeight upcycled some barstools to create a sofa table! I love seeing stuff repurposed in unique ways.



I've seen so many jumbo growth rulers in blogland (and I love every one of them!) but I especially love this very unique twist Charming Zebra did on hers – Roman Numerals. So fun and different!



Liz Marie Blog made a little DIY succulent planter. I did a serious double-take when I realized the succulents are actually fake! They look so real.



Have faded blue jeans? Darken them back up with some dye and a few tips from Lewisville Love.



The Happier Homemaker shares a great tip for cleaning grout. I must do this.



Seriously, guys. How fun is this zipper pouch from Scattered Thoughts of a Crafty Mom? So freaking fun! Love it.



Five Little Chefs shares a very easy, very yummy looking recipe for making your own granola bars.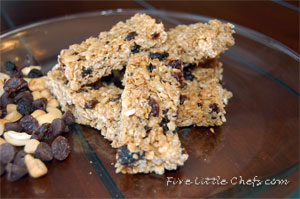 To see the InLinkz party you will need to click through!
To view the remainder of this post please
If you've been featured you are AWESOME so grab a button and tell everyone!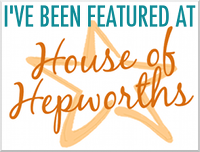 Post about anything you've worked on recently.
*Please link back to my blog pretty please! Buttons can be found HERE.
A few things to remember:
Link directly to your specific post.
I pin all the weekly features. Check out the pinterest board here. I may not pin immediately, but they will eventually get pinned.
By posting to this party you are giving House of Hepworths the right to feature one of your photos.
Please do not pin from House of Hepworths, click through to the actual tutorial and pin from there.
A few DON'TS:
* Don't link up your SHOP, STORE, OR ETSY to my party.
* Don't link up your GIVEAWAY to my party.

Ready. Set. Post!