(I was one of the bloggers selected by True Value to work on the DIY Squad. I have been compensated for my time commitment to the program as well as writing about my experience. I have also been compensated for the materials needed for my DIY project. However, my opinions are entirely my own and I have not been paid to publish positive comments.)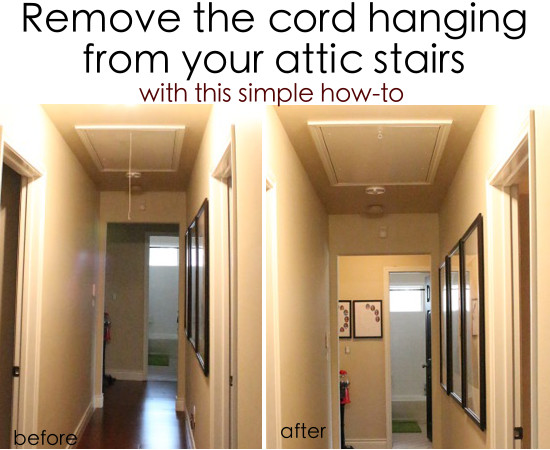 I'm back today to share an easy update to an annoying problem. Do you have attic stairs that have a standard pull cord dangling down? They are just not attractive! Here's a great and easy tutorial to update those attic stairs and get rid of the dangling cord.
Here are our attic stairs "before" the quick update.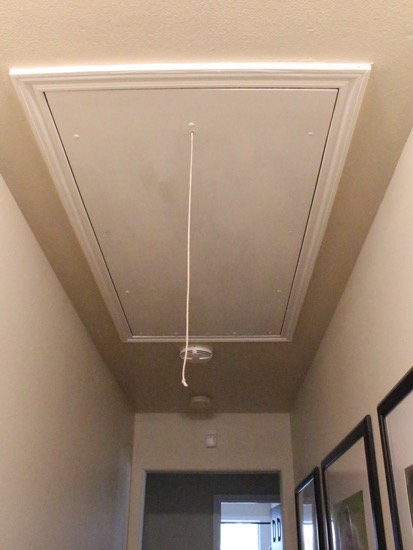 The first thing I did was give all the woodwork a fresh coat of white trim paint using a small roller.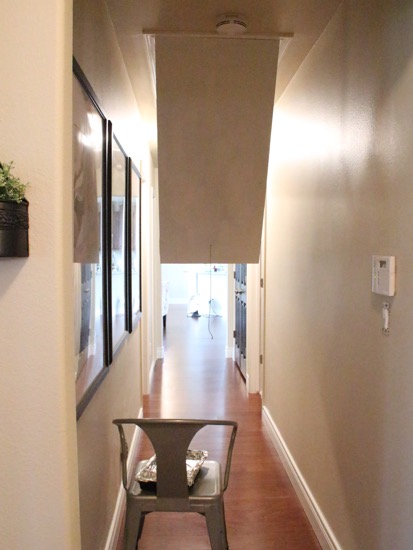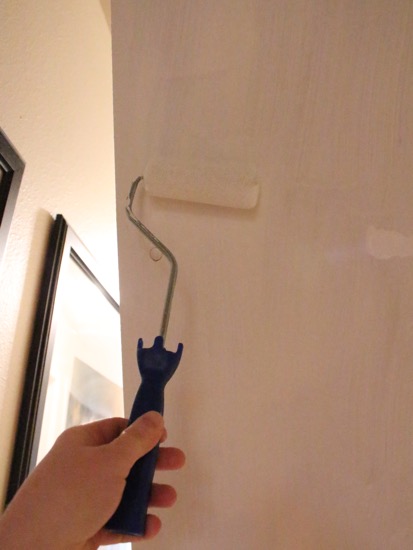 Now, to get rid of that cord. You will first need to collect a few supplies. For this project you will need a screw hook, an eye bolt, and a wooden dowel (no smaller than 3/4″ x 3′).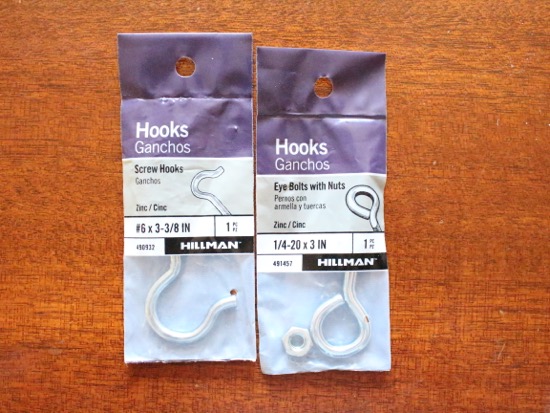 First step, remove the cord. Figure out how your cord is attached and cut it off. Be careful not to let your attic stairs close or it will be very difficult to open them at this point!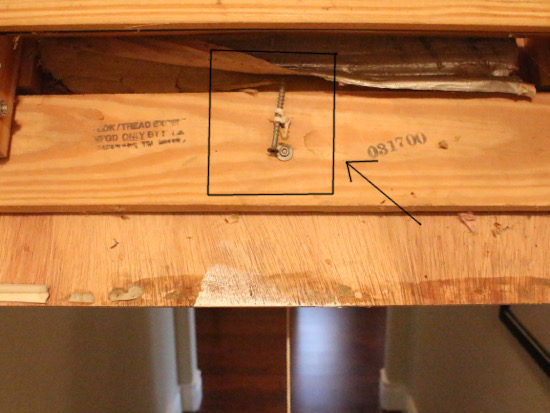 Using the new eye bolt, push it through the same hole the cord was in, and tighten the bolt firmly on the inside of the stairs. You may have to use a drill to make your hole slightly bigger if your eye bolt won't fit.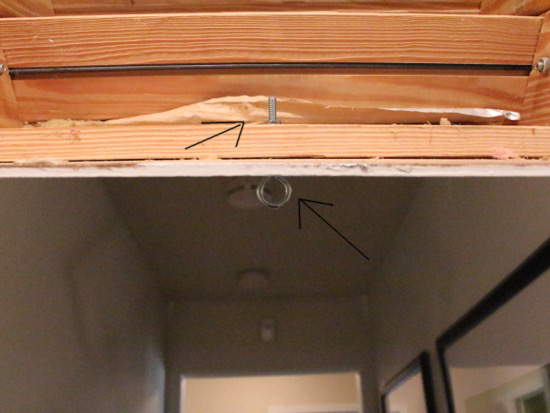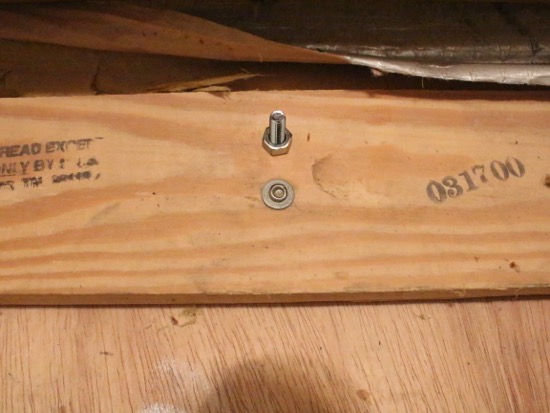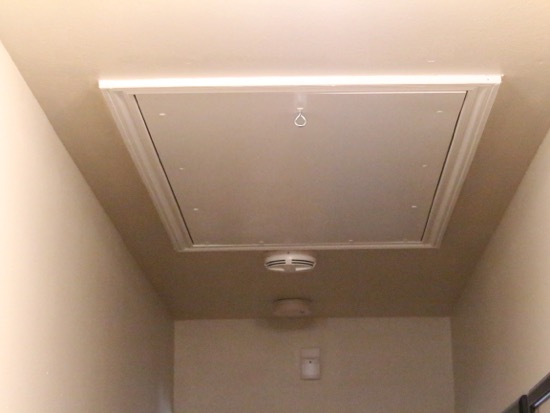 Now it's time to make a handle to access your new eye hook. Grab your dowel and your screw hook.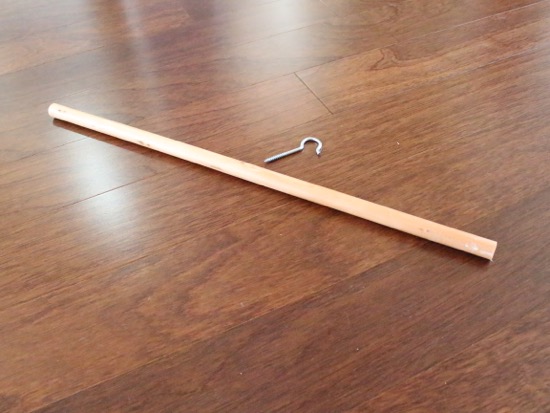 Drill a pilot hole into one end of the dowel.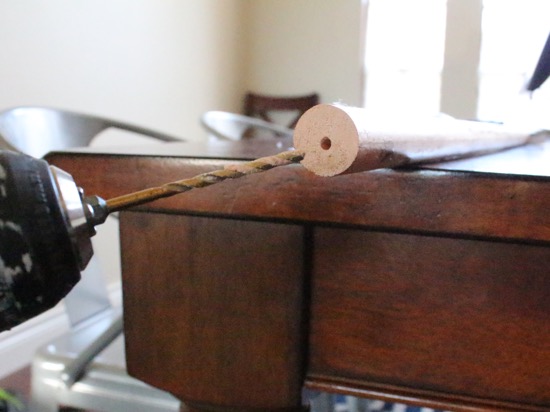 Screw the hook into your pilot hole. You have now created your handle!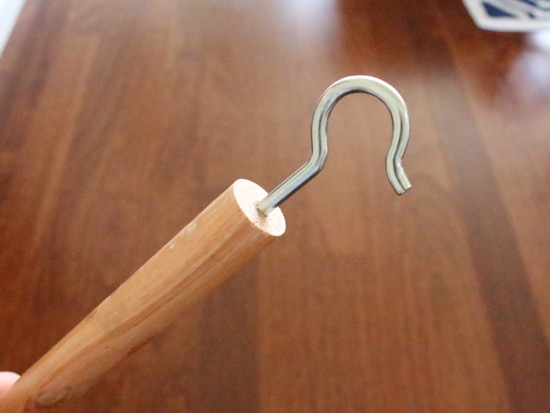 Use the handle to hook the eye bolt and pull down your stairs.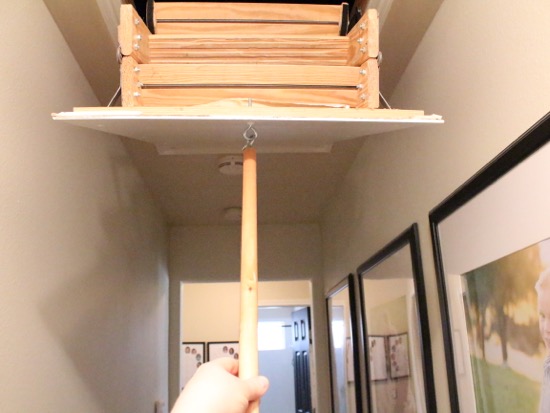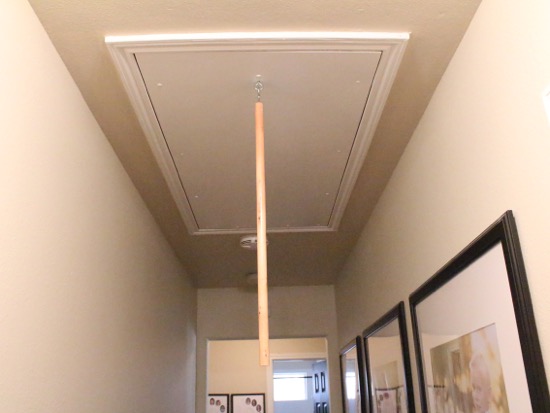 Obviously it would be super ugly to leave the handle just hanging there all the time, so you will need somewhere to store your handle when you aren't using it.
I used a simple hook inside our hall closet to store our pull handle. Now any time I need to access the attic, I grab my handle out of the closet, attach it to the eye bolt in the attic stairs, and I'm ready to go!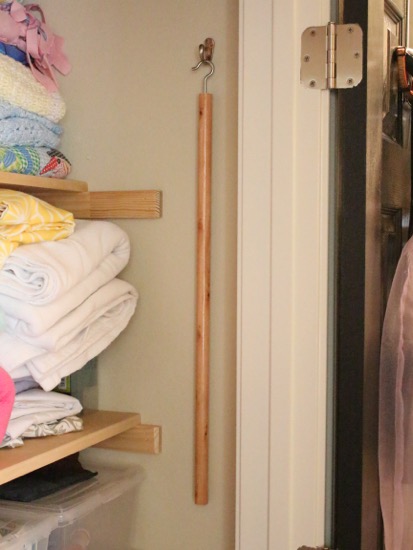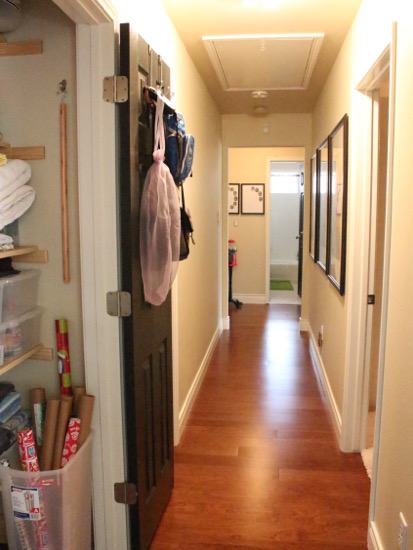 Now when we look or walk down our hallway, we aren't greeted with an unsightly cord hanging down. The attic stairs are hardly noticeable anymore.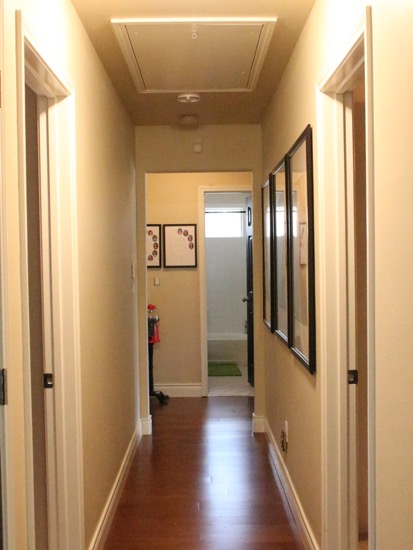 Genius, right?! Head on over to True Value to pick up your supplies today. This little project shouldn't take you more than about 30 minutes tops. Check out True Value Hardware for all your DIY needs.