I busted out the Silhouette machine! Every time I get it out I wish that I had done it sooner and made more projects. It's just so fun and makes such cool stuff! My heading-into-10th-grade son wanted a few custom decals for his laptop and asked me if I could make them on the Silhouette. My reply, "Mission accepted!"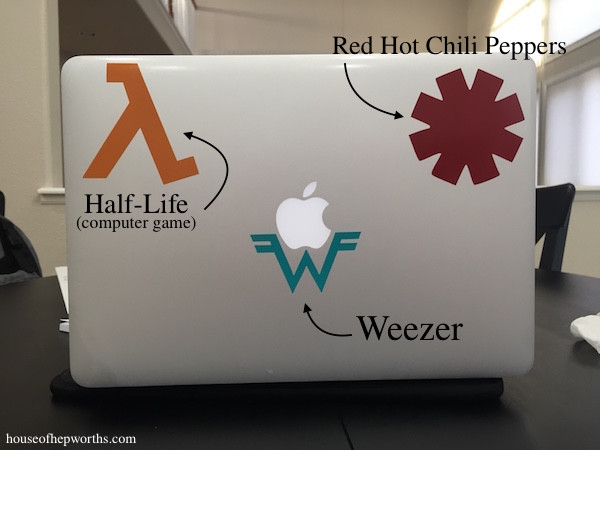 So fun right?! He obviously loves Red Hot Chili Peppers, Weezer, and a computer game called Half-Life. He wanted stickers for each. I googled images for each of the bands and imported them into the Silhouette software. First up, Weezer: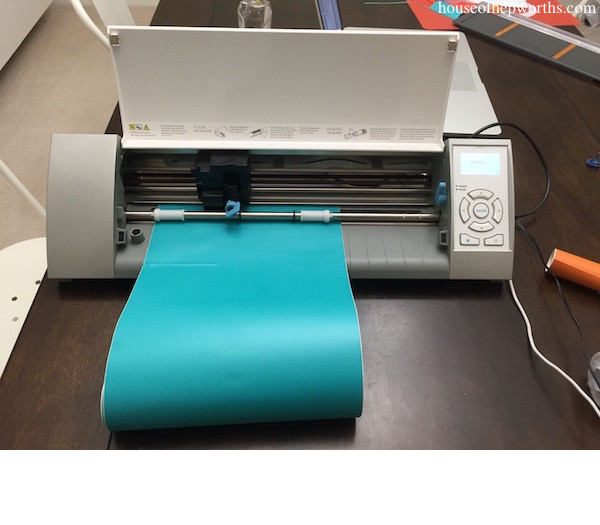 I hate wasting vinyl, so if I'm going to use any, I try to use an entire section, so I crammed as many Weezer stickers as I could. Probably a little overkill.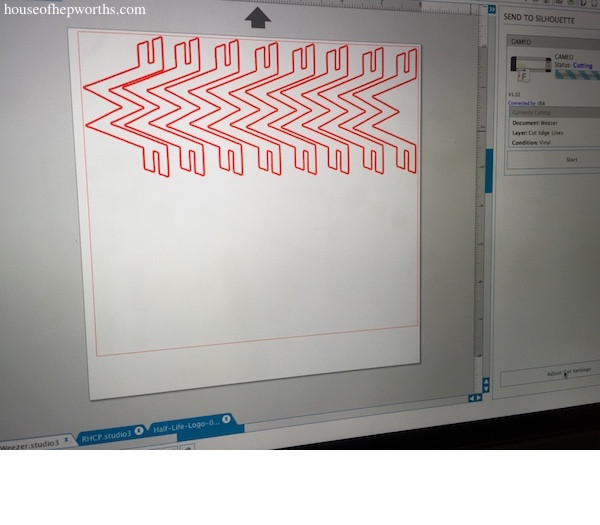 And we're off! No turning back now.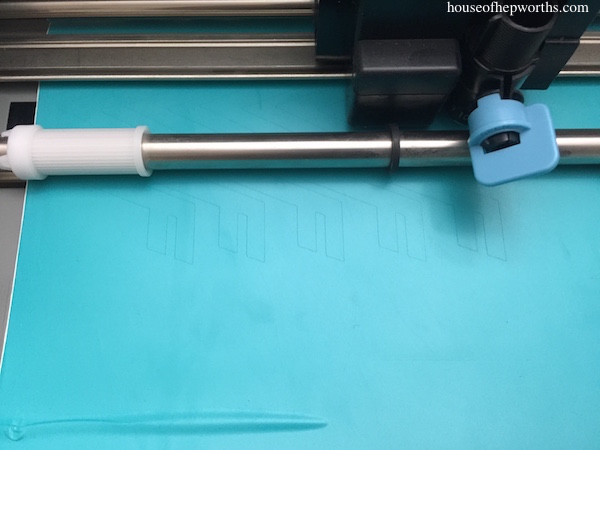 After just a few minutes of work, we now have a pile of decals in a variety of sizes.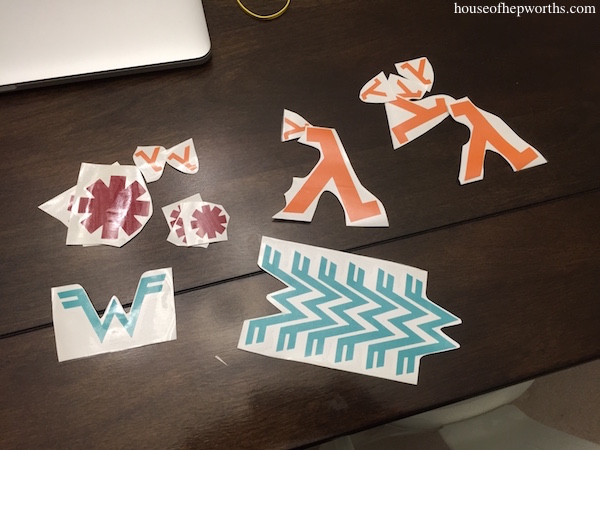 He took one of the mini RHCP stickers and stuck it on his phone pop socket. He was so excited, he stuck them on his laptop right away.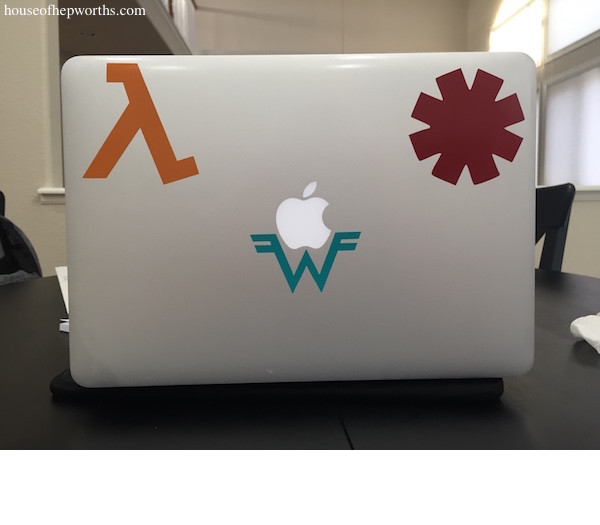 Hard at work… playing video games. haha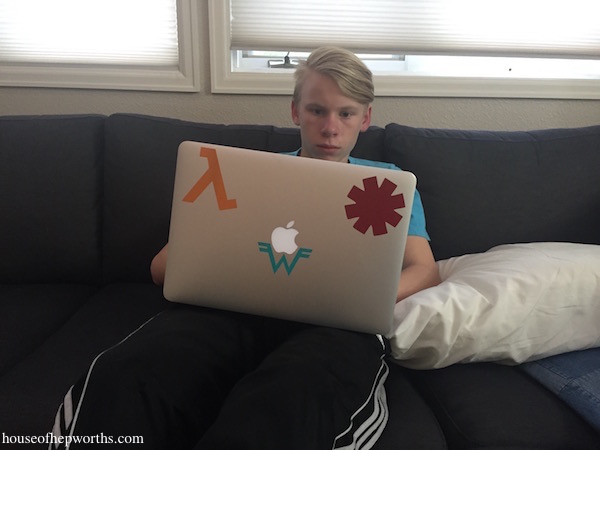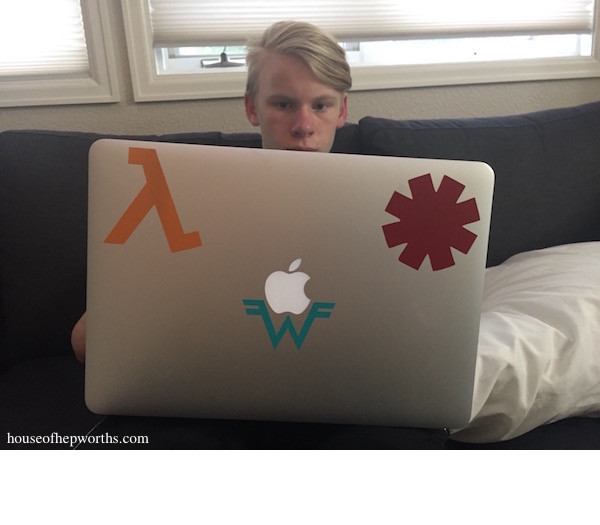 I would LOVE to give you guys the files to print your own, but each of these bands/games are copyrighted and I'll get in trouble. You can make your own though! Find the logo, import it into your software, have the software outline the logo, and cut them out. Really easy.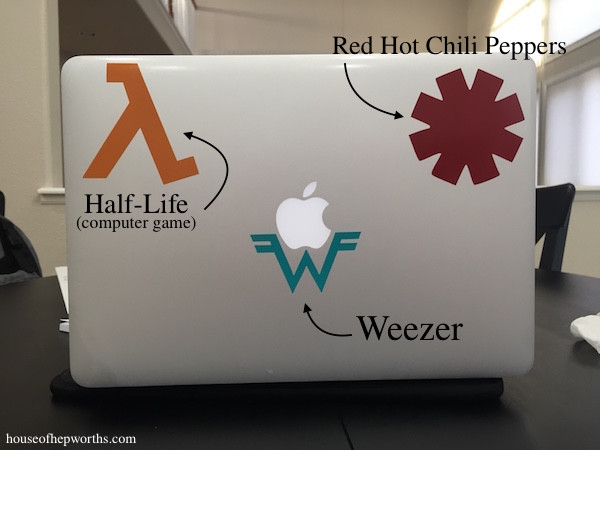 Thanks for reading! Have a wonderful week!

*this post may contain affiliate links