Today I'm taking a break from all things IKEA kitchen and am sharing a little craft I made. Usually I build up to the final photo but I'm going to just dive in and show you the afters first!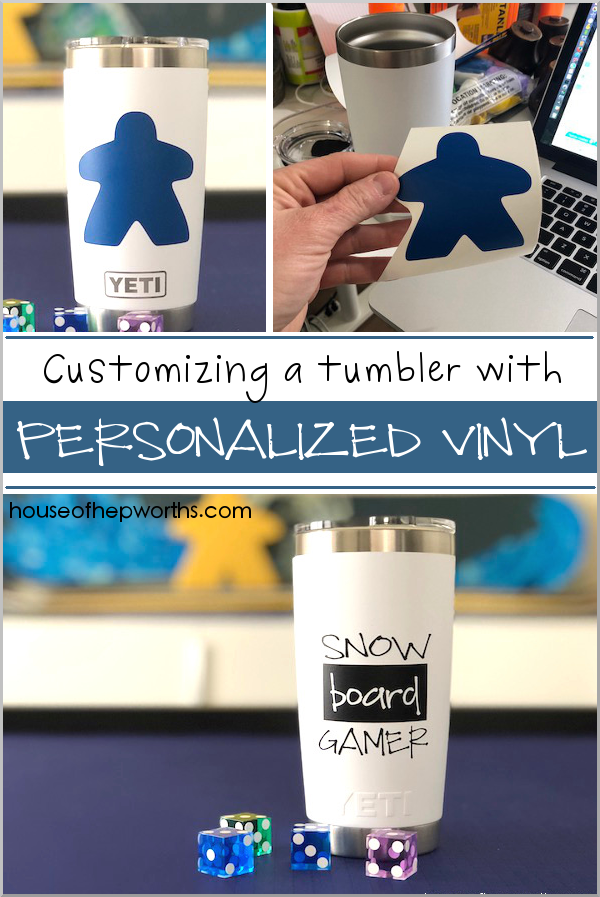 For my husband's birthday this year I wanted to give him something personalized and special. He usually just buys whatever he wants, so finding the perfect gift is always a challenge. He mentioned in passing once that he wanted a Yeti tumbler for his coffee so I purchased one and then personalized it with some vinyl. Ben's hobby is playing board games. His side hustle is a board game youtube channel where he makes weekly videos about the games we've played that week with lots of fun vlogging mixed in. You can check out his channel here: Snow Board Gamer. I took his logo, imported it into my Silhouette, and created a custom logo for his new Yeti!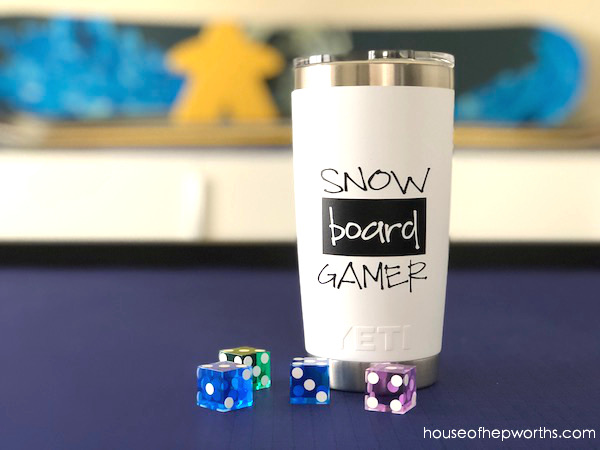 Isn't this so fun?! I really love how it turned out! And if you rotate the cup around 180 degrees, Surprise!, there's a meeple on it!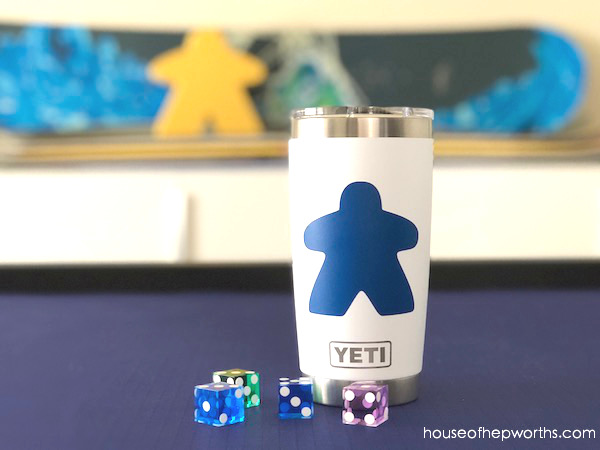 A meeple is a small figure used as a playing piece in certain board games, having a stylized human form. (I want to say that the first meeple was created for a game called Carcassonne?)
Ben was surprised and I think quite happy about his gift. Here he is with his new tumbler wearing a hilarious shirt from a snowboarding youtube channel he likes (if you snowobard you will realize why this shirt if funny).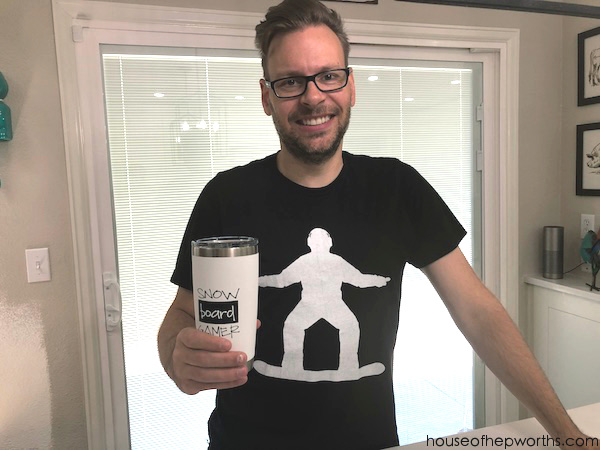 And of course, I had to make a huge meeple for his laptop. Now wherever he works everyone will know he loves board games. 🙂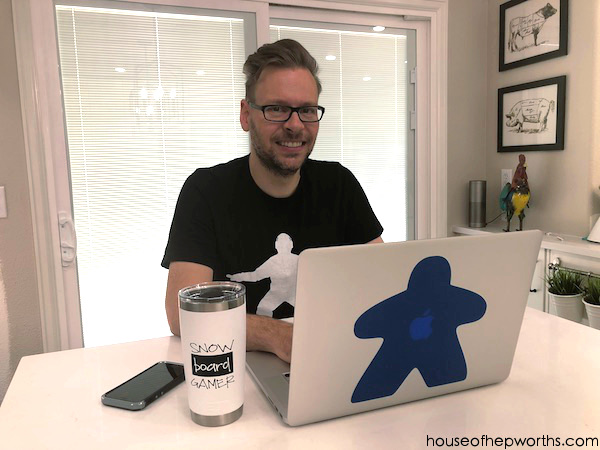 Oh, also, when I gave him his gift, I customized the gift bag too! Now he can display it in his board game room at our house. Our board game room is a work in progress so I haven't really shared much about it yet.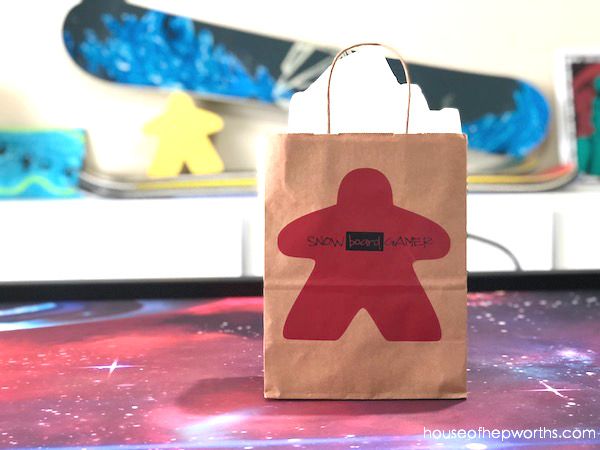 So, how did I make this adorable mug?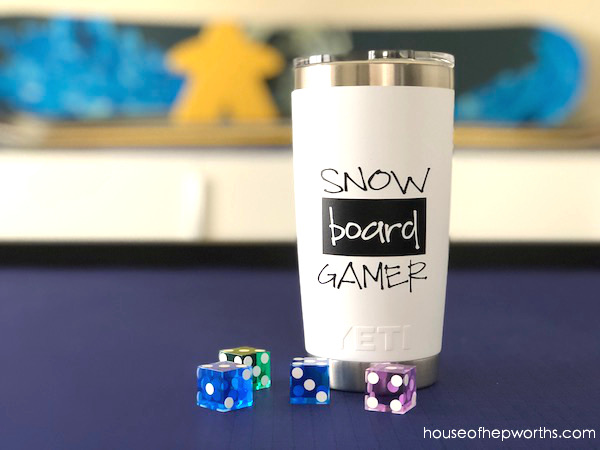 I imported the logo into my Silhouette software. In an attempt to not waste a ton of vinyl, I crammed extra logos on the sheet and printed a bunch at once.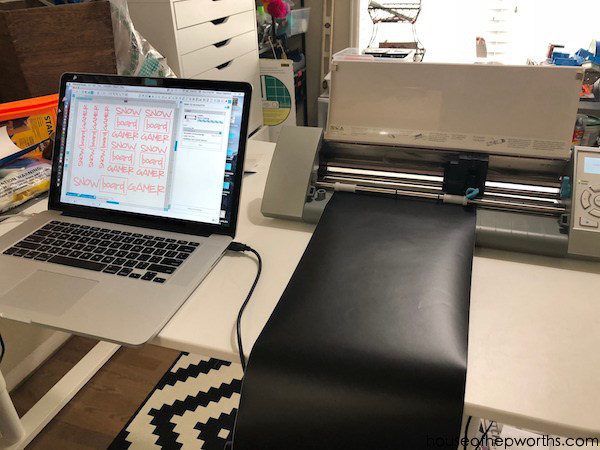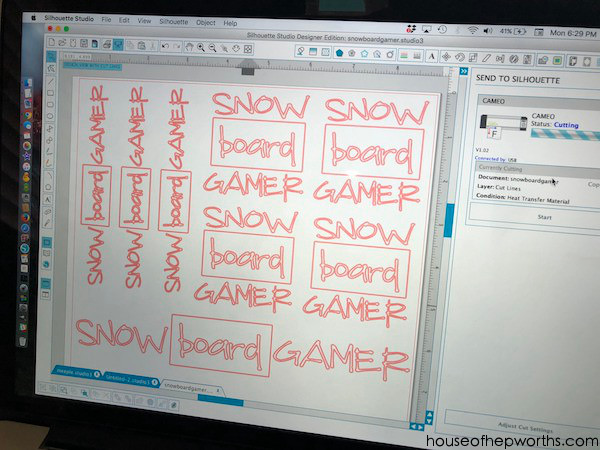 I used the Yeti mug and a tape measure to make sure my logo (and meeple) were the correct size. Using the Silhouette software is surprisingly easy.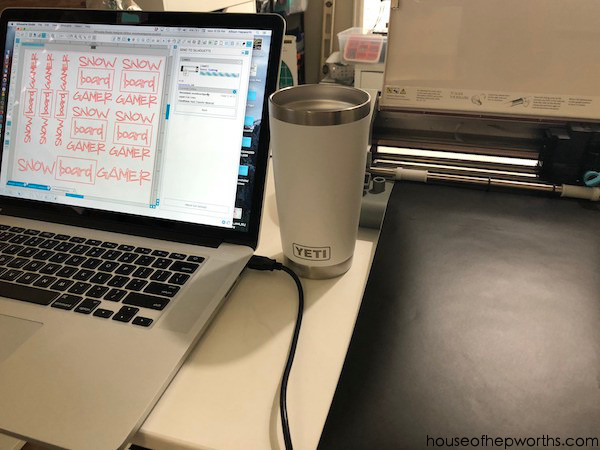 Here's my little meeple. Isn't is just so cute?! I made extras and Ben mailed them to a few of his followers on youtube.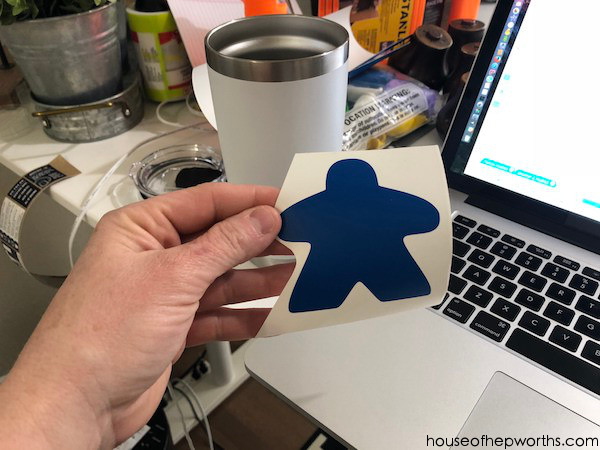 Once the vinyl was printed I just stuck them on the tumbler. If you make a project like this, be aware that you can't put this in the dishwasher. I'm not sure you can put Yeti in the dishwasher anyway, but you certainly can't put something with a vinyl sticker in there. We hand-wash this and are carful with it.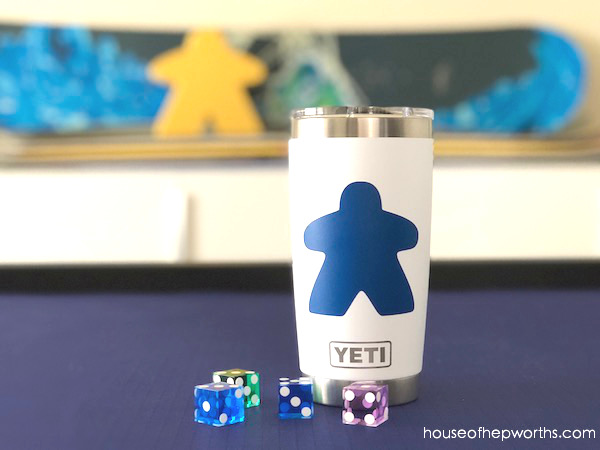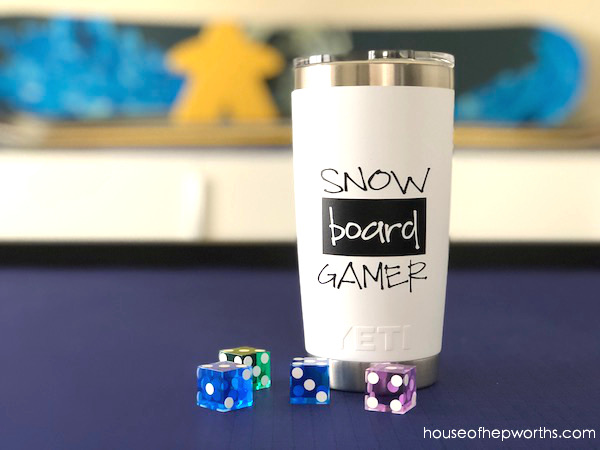 Purchase these items here:
Yeti Tumbler
Silhouette Cameo
Carcissonne board game


Instagram || Facebook || Pinterest || Youtube
This post contains amazon affiliate links
Thanks for reading! Have a wonderful week!
You might also like these other vinyl crafts: