Guess what time it is?! Time for my weekly link party! Yay!
Here are TEN awesome projects from last week!
Faith's Place made this oh-so-cute rug from a drop cloth and paint.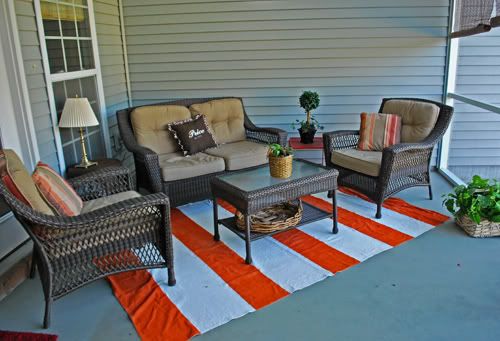 La Force Be With You gives a tutorial on how to make these cute earrings.

Junk Restore Vintage Market turned this old desk into side tables for her bedroom. Amazing.

Krafty Kat made these adorable wooden candy corn. Why am I so obsessed with candy corn? I love these projects!

Craftily Ever After made this Halloween Subway Art AND included a free printable so you can have one too.

Design LIFE made over this dresser. You should go check out her BEFORE picture. This dresser turned out great!

She Endeavors made these cute book vases.

Dream Book Design bought an old card catalog from a library and turned it into this gorgeous buffet.

Take The Side Street gave an ugly chair a beautiful makeover.

If you've been featured, feel free to take one of my lame buttons. But only if you are cool enough.
~*~*~*~*~
Post about anything you've worked on lately!
* Put a link to my site somewhere on your blog so others can come party with us! For those that link to me, THANK YOU! For those that don't, I never follow up and check anyway. 😉 BUT, I do look at all the posts!
* Link directly to your post, not your blog.
* If you post spam junk I will be forced to delete it. Don't waste my time!
Ready. Set. Post!
~*~*~*~*~*~*~*~
Thanks!