After scoring the cutest hanging wall planter and some faux succulents on major clearance, I made the cutest Succulent Wall Planter for my front porch! I'm going to show you just how easy it is to put this adorable round hanging wall planter with bright succulents together.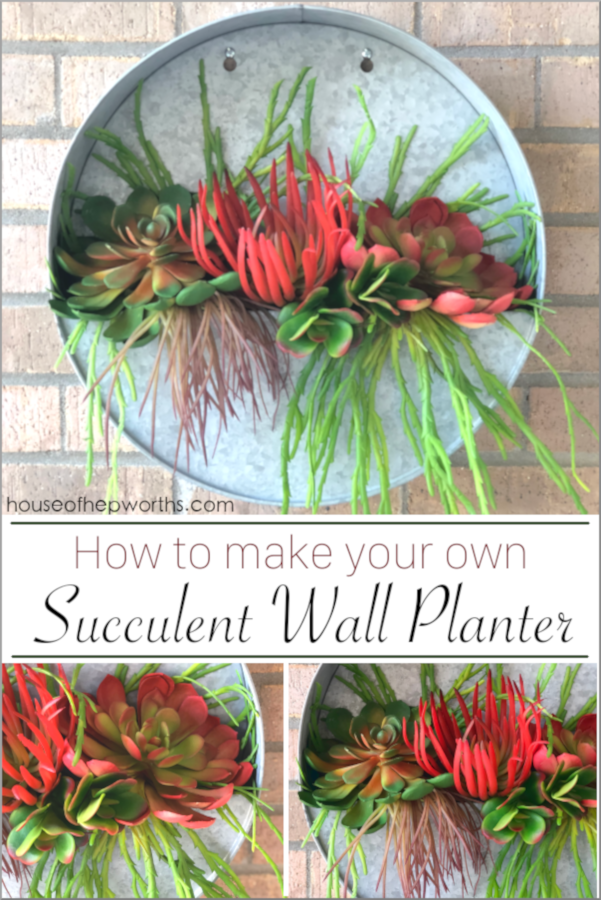 For this project you will need a few items. I've linked similar items for your convenience. These are affiliate links.
Shopping list:
Follow these super simple steps to make your very own faux succulent hanging wall planter!
Step one, acquire your succulent planter supplies.
This awesome round metal planter was found at my local TJ Max! I knew right away I had to have it for my front porch.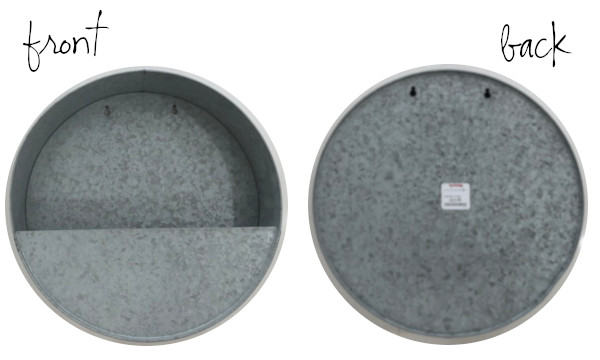 Can you believe I scored this handful of large succulents in the clearance section at my local craft store for 70% off? I also grabbed some floral styrofoam to anchor the succulents into the planter.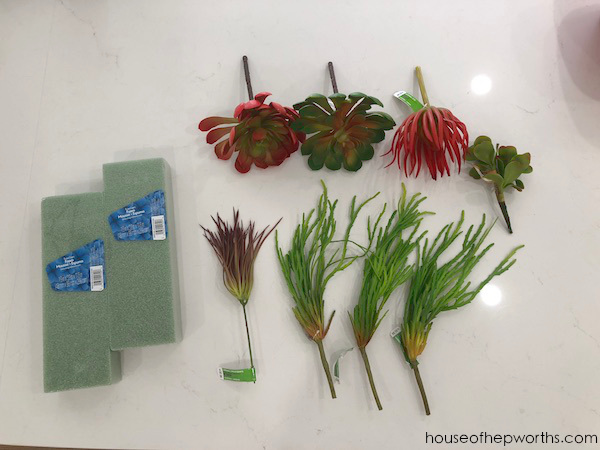 Cut your floral styrofoam to size.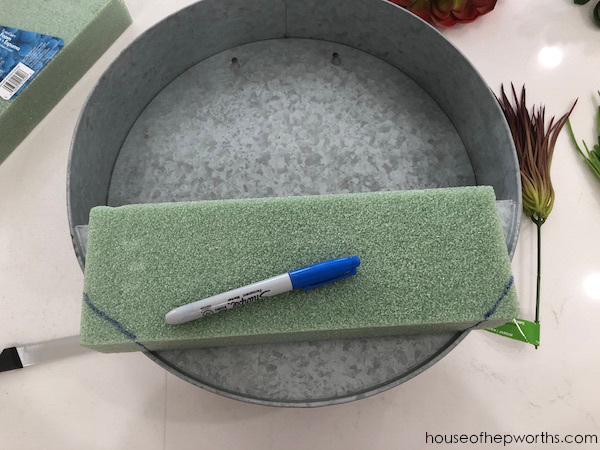 You will need to trim your floral styrofoam to fit inside your planter. I've found that using a steak knife (or other serrated knife) works really well on floral styrofoam).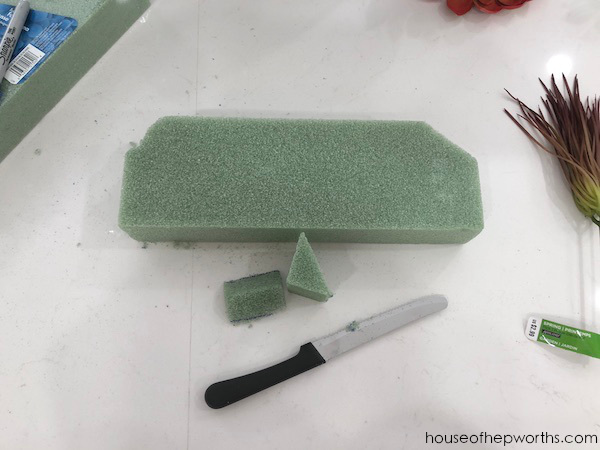 My planter has a depth that is bigger than the foam so I took a 2nd piece of foam and sliced it in half length-wise.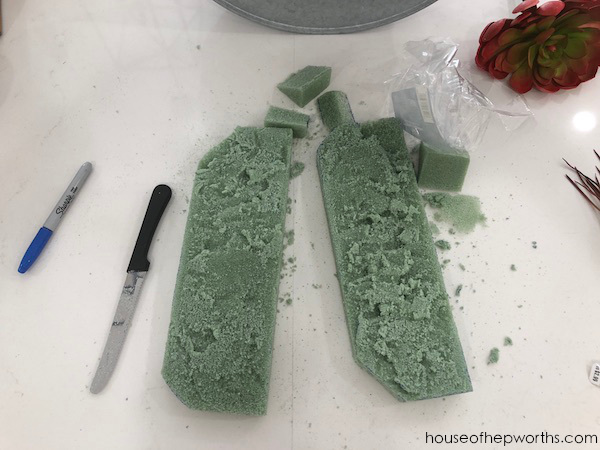 Using hot glue, I attached the two pieces of floral styrofoam together. Now the foam is the depth of the planter and can fit snugly inside.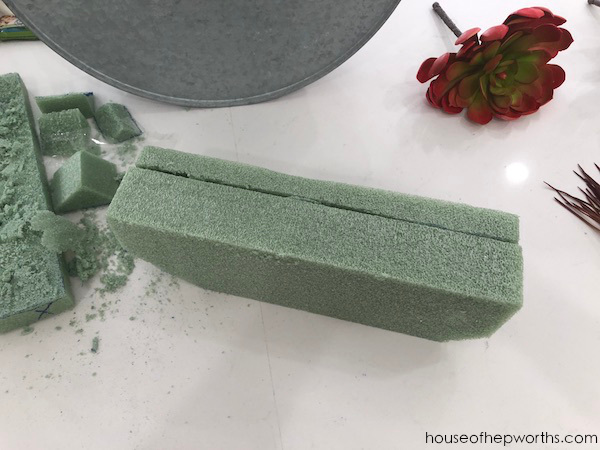 Fill your planter box with succulents.
After securing my cut-to-fit foam inside the planter with hot glue, I simply stuck the faux succulents into the foam (with a bit of hot glue). I started with the largest sprigs first and added the smaller ones last. I also worked from the back of the planter forward in layers.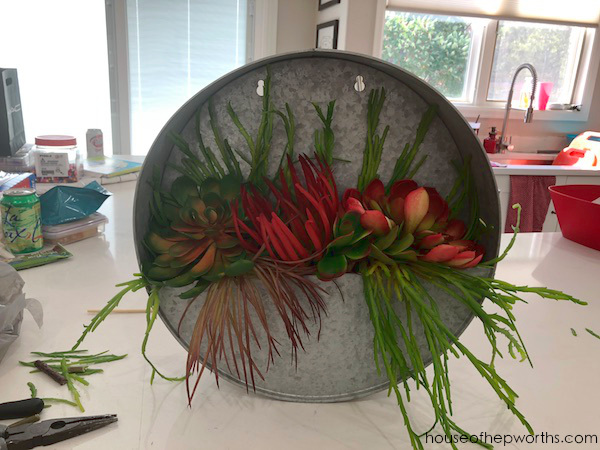 My planter is now ready for hanging! Assembling a planter box like this really is as easy as it sounds.
Prepare your wall surface to hang your succulent planter box.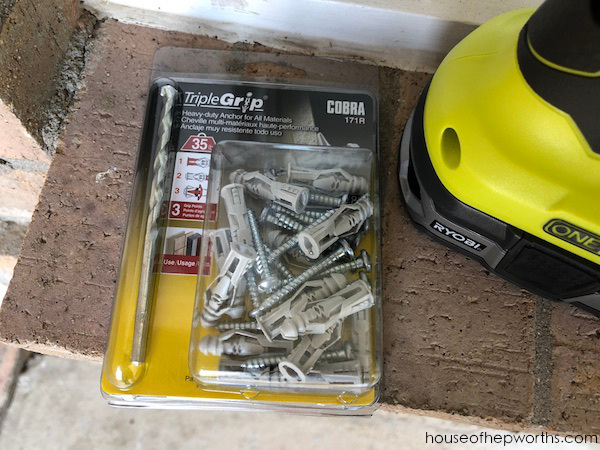 This succulent wall planter is hung on my front porch on brick. I purchased some screws and anchors made for cement so my planter could be secured tightly to the wall.
Step back and admire your beautiful succulent wall planter.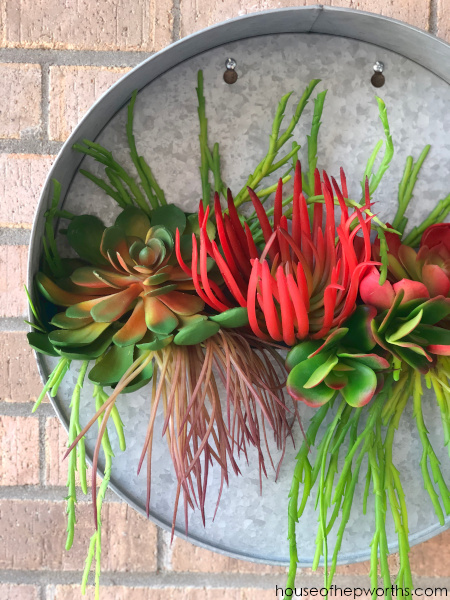 Our porch is a lot more cheerful now with this succulent wall planter greeting guests as they approach the door.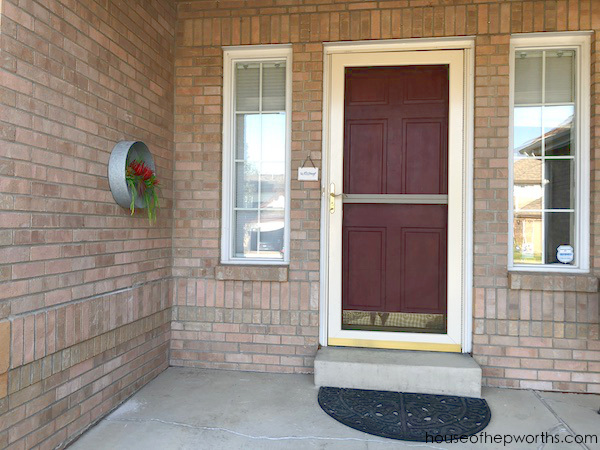 What's even better about this planter are the faux succulents. I never have to worry about watering them or them freezing during the winter. They will always look pretty.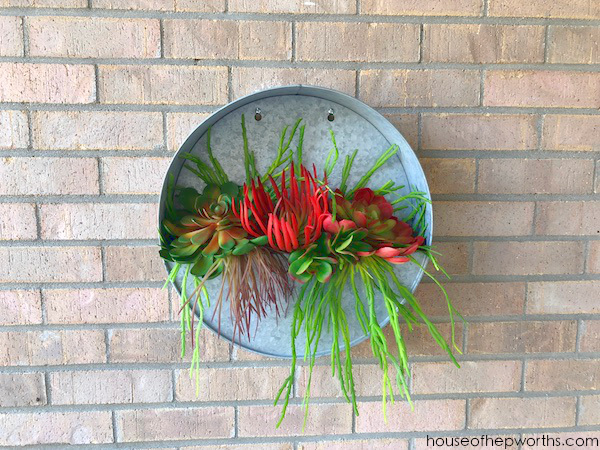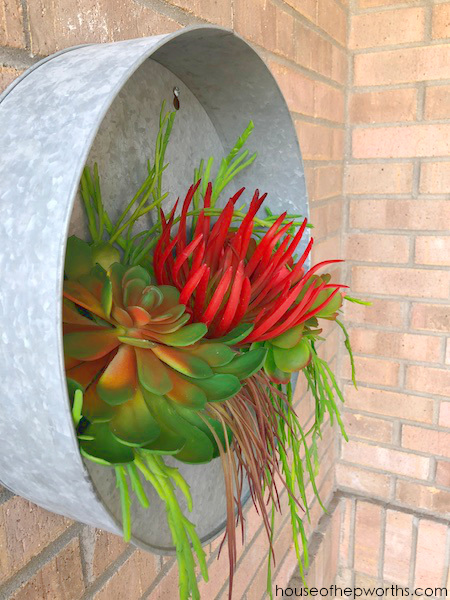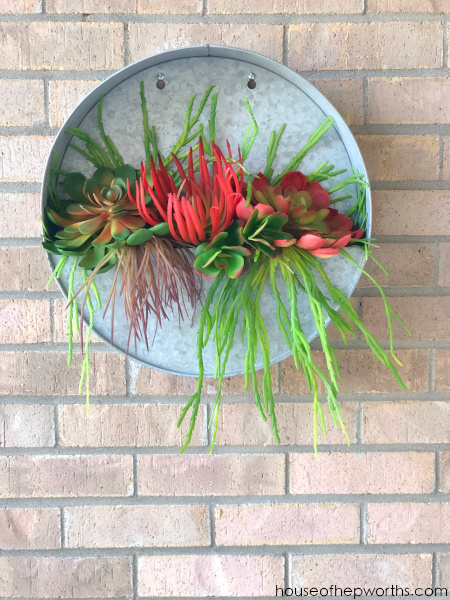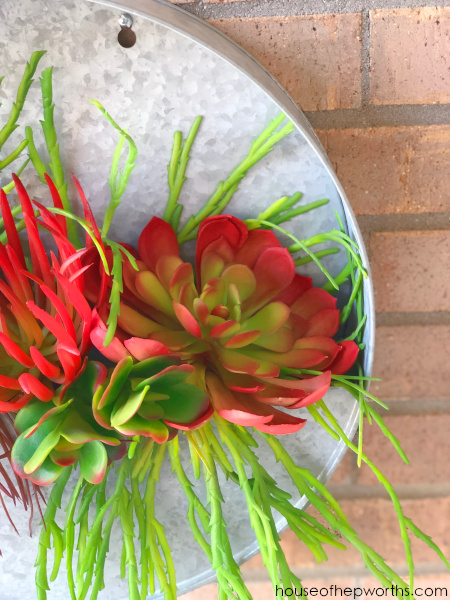 To save you from scrolling back to the top, here is your shopping list again: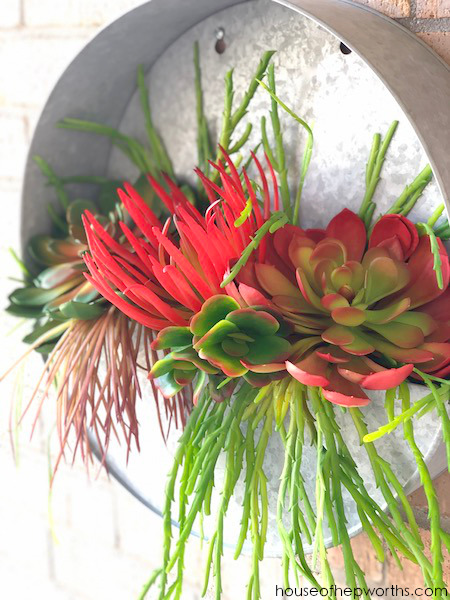 Can you believe how easy a project like this is? Sometimes it feels overwhelming to see items like a wall planter or a pile of succulents and try to figure out where to go from there. Hopefully I've shown you that creating custom home decor isn't as scary as it sometimes feels. If you enjoyed this tutorial, please share it with your friends and on pinterest!
Here are a few more projects you will enjoy: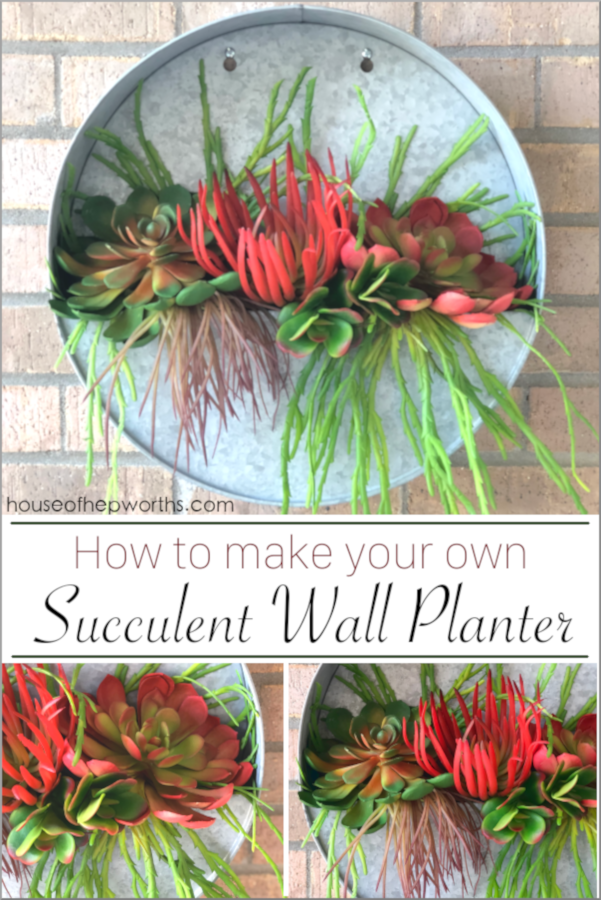 Instagram || Facebook || Pinterest || Youtube
Shop our favorite tools & products
Thanks for reading! Have a wonderful week!
*This post contains affiliate links