Did you see the Christmas Tree I made last week using terra-cotta pots?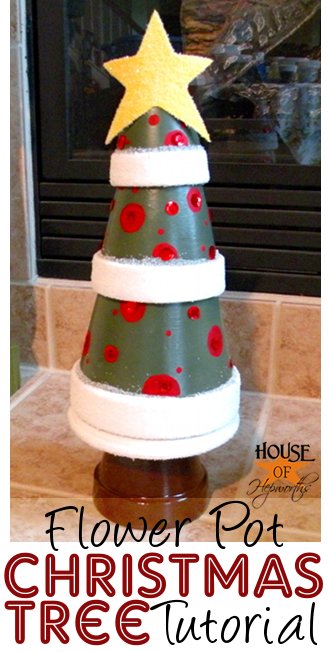 Please let me introduce Christmas Tree #2!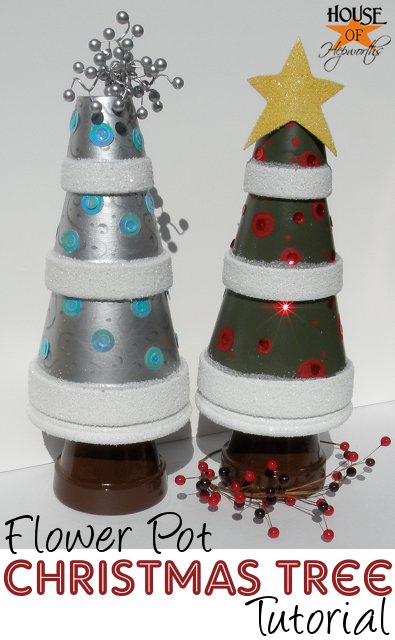 I told you guys I was making a total of THREE Christmas Trees & I don't joke around about my crafts!
I made this tree by spray painting the pots silver (instead of green).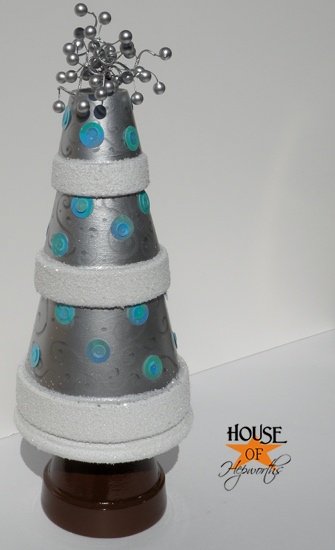 I also bought some silver acrylic paint and hand-painted silver swirls all over the pots. I didn't want them to be bold, I just wanted a hint or shimmer of swirls, and honestly, I love the outcome!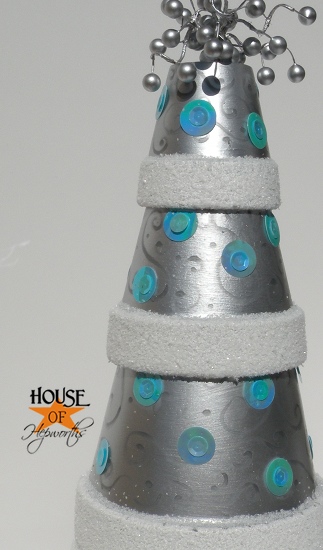 I also bought two sizes of sequins in an aqua color and glued the smaller sequin onto the larger one and then glued them both onto the pots.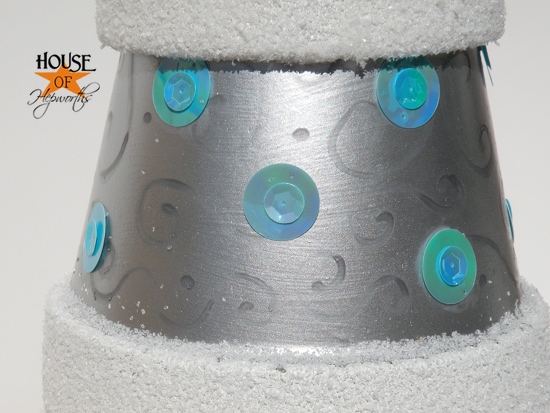 For the tree topper I purchased a silver pick from Hobby Lobby (they are on sale 1/2 off right now so it was $.50). I just got a pencil and wrapped each strand of the pick around the pencil to make it corker looking and then I stuck the pick inside the hole on the top pot.
I just love the way it turned out!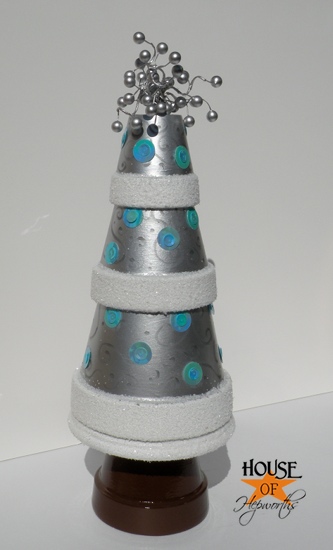 I can't decide which one I like better. I really think they both are cute. I guess it depends on your decorating style. I tend to lean more towards the silver/blue combo for Christmas, but there's something to say about traditional red/green combo as well.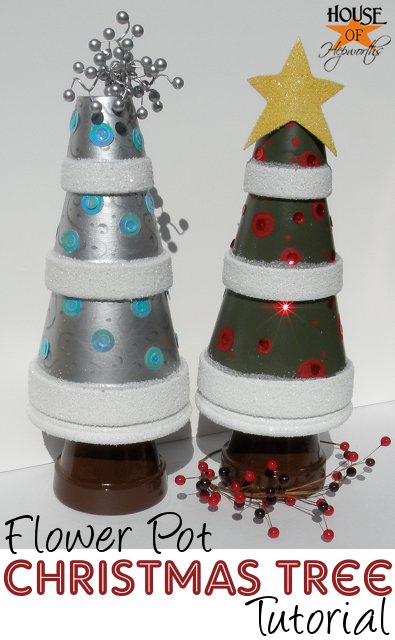 For directions on how to make your own Christmas Tree from terra-cotta pots, you can click here or on the image below.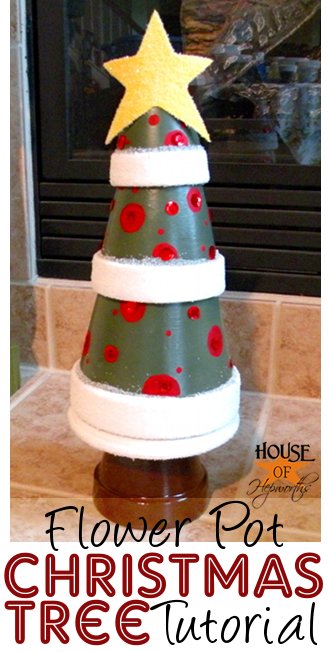 Merry Christmas!
For quick reference, the other two posts: