Hi there House of Hepworth Readers!
When I saw Allison's post about people wanting to guest post I jumped on it! 
I mean seriously, who WOULDN'T want to guest post on HOH?!?
Silly people….
I have 2 precious little girls, Sadie (1 in August) and Sam (turned 3 in March)
Aren't they the cutest?
And in case you want to know what *I* look like- here I am with those 2 little cuties
I started my blog at the end of January this year and I am loving the interaction with all these crafty women in the world! I have been so inspired by others, I hope my blog gives a little inspiration as well!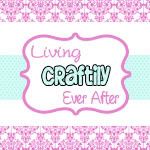 Some of my most popular posts so far have been:
And the party
that the Topiary was for was a hit as well. I went all out for her
Pink Princess Party
. I am proud to say she loved it and I survived it! It was a few months of planning and prepping for a couple hours of fun- but sooo worth it!
And finally, my
Faux Necklace Shirt Tutorial
is also one of my favorite posts as well as one of my most viewed. This project is so easy- I have made quite a few of them as gifts!
There you have it! A little about me and my
blog
. I hope you will come stop by and follow along!
THANK YOU ALLISON! You rock! {although, I am sure you already know that!!}