When you think of pretty much any holiday, what decor item pops into your head?
When I think of "holiday" I think, WREATHS!
Every holiday has them. They adorn fireplace mantles, front doors, mirrors, and hallways. Adding a festive wreath instantly transforms your space. It's the quickest and easiest way to bring any holiday into your home.
Christmas wreaths are probably the most popular holiday wreath on the planet. People love decorating for THE Holidays (you know, like how people say "THE CITY" and it's automatically assumed they are talking about NYC? You say "The Holidays" and it's assumed you mean Christmas time.)
Enough blathering on by me. Let's get down to it. Here are a bazillion crazy, awesome, fun, and festive wreaths that you guys have linked up over the past two weeks. Enjoy this festive round-up, and for tutorials on each wreath, simply click through to that bloggers online home – their blog.
Paint your own fabric wreath @ The Scrap Shoppe Blog

Yarn wreath @ Mandi Being Crafty

Dollar Store wreaths @ Decorating Cents

Burlap wreath @ Craptastic

Grapevine & rosettes wreath @ Burlap & Lace

Gingerbread Cookie wreath @ Saving 4 Six

"BRR" winter wreath @ Ode to Inspiration

Christmas ornament & pinecone wreath @ One Hot Crafty-Mama

Framed ornament wreath @ It's Overflowing

Boughs and Bows wreath @ Turtles and Tails

Pottery Barn inspired wreath @ Ali Lilly

Poinsettia wreath @ Simply Sweet Home

Aluminum foil wreath @ Potholes & Pantyhose

Felt Poinsettia wreath @ Covered In Mod Podge

Grapevine & felt flower wreath @ Somewhere in the Middle

Yarn wreath @ Doodle Designs

Coffee Filter wreath @ Recaptured Charm

Festive Christmas wreath @ Over the Big Moon

Coffee Filter wreath @ Love Sweet Love

Cherub Wisteria knock-off wreath @ Shabby French Cottage

Oh, Christmas Tree hoop wreath @ 52 Mantels

Natural gold wreath @ Homework

Festive holiday sock wreath @ Curb Alert!

Fresh wreath @ Garden Therapy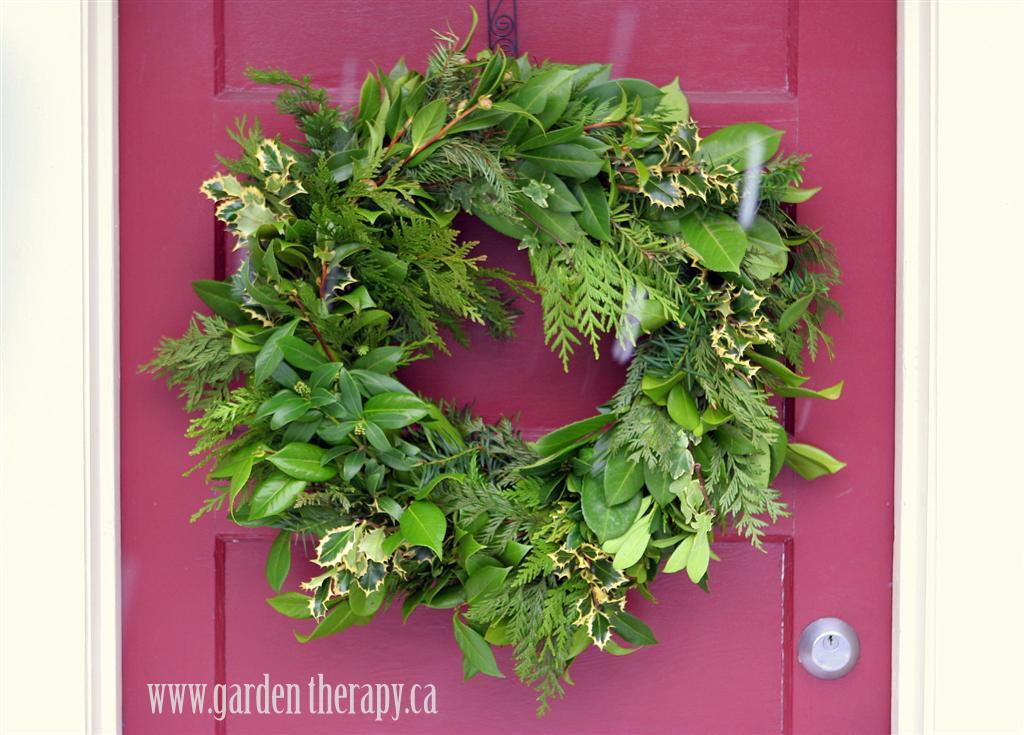 Festive holiday burlap wreath @ Delightfully Noted

Book page wreath @ AlyssaBeth

Silver & white wreath @ Make the Best of Things

Mesh Christmas wreath @ The Project Queen

Garland wreath @ Keeping It Simple

White boa Crate & Barrel knock-off wreath @ It's Overflowing

Shiny "redneck" wreath @ Five Days… 5 Ways

Marshmallow wreath @ Eclectically Vintage (I LOVE this one!)

Yarn ball wreath @ Chocolate Moments

Wrapped Peppermint wreath @ Polish The Stars (one of my favs!)

Sheet music wreath @ River Critter's Den

Fresh greenery swag @ Christina's Adventures

Unwrapped pepperment candy wreath @ Loopy Loop Creations

Santa wreath @ The Cards We Drew

Christmas card holder wreath @ Making it Feel Like Home

Linen candy cane wreath @ Tattered & Inked

Fabric knots wreath @ Sew Rockin'

Deco mesh Christmas wreath @ Young and Crafty

Beaded wreath necklace @ Lady with the Red Rocker

Traditional festive ornament wreath @ Decorating Cents

fresh easy greenery wreath @ Copy Craft

Gold on gold tinsel wreath @ How to Nest for Less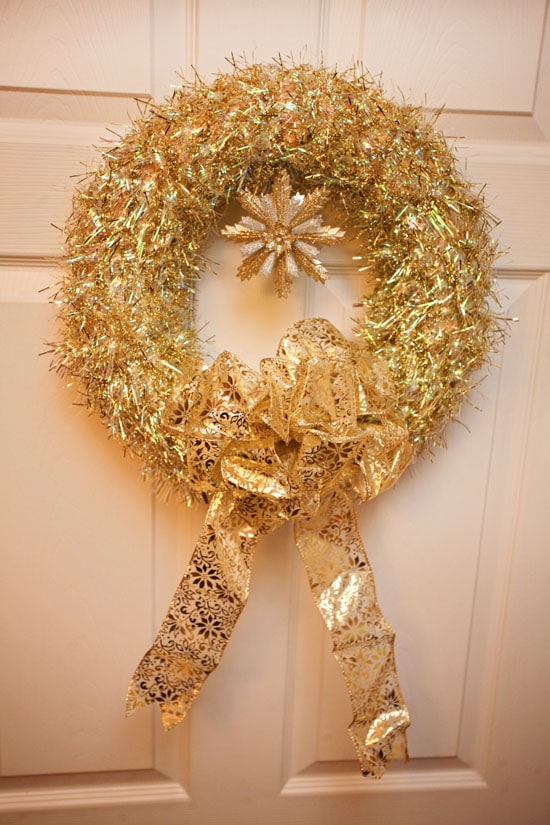 Simple sock wreath @ 52 Mantels

Ornament & Evergreen wreath @ Miss Lovie

Evergreen monogram wreath @ Made in a Day

So, have you made any wreaths lately?