Two years ago when we bought our home I cringed when I opened the door to welcome you in.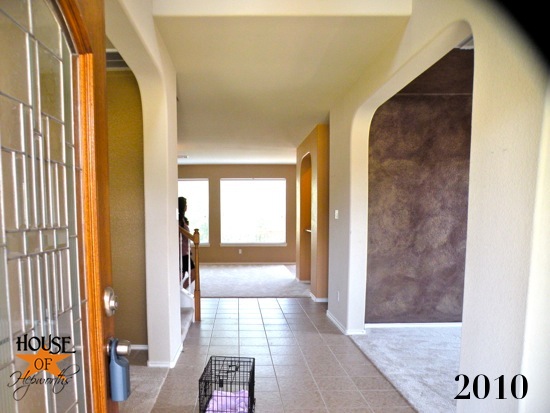 These days, not so much.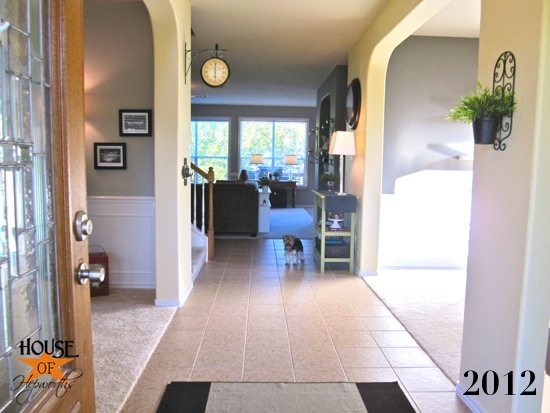 Welcome to my home.
It's still not perfect and I still have loads more I want to do, but when I see these before and after pictures I can't help but smile and pat myself on the back.
In case you are curious, yes, I've changed a few things since I snapped this picture. The house is always in a state of flux.
My favorite thing? I'd say the paint and moulding. <3 What is one of your favorite things about your home? What is something you can't wait to improve on?