Schools. Out. For. Summer! School's. Out. For.ever! Wahoo! Well, it's at least out until the end of August. I'm one of those rare moms who loves having my kids home all summer. No waking up early. No plans. Swimming. Vacations. Lazy days. Aaaah, I love it. And I love having my two little mini-me's hanging out with me all day every day. They are fun and hilarious, and we have a good time together.
** So, are you new here? I throw the Hookin' Up with HoH Party every week to give all of you a chance to find other awesome blogs to read. Below you will find several hundred mini links to other people's blog posts. Have fun browsing through the links in search of new ideas. Also, if you are a blogger, please feel free to add your own links to the list!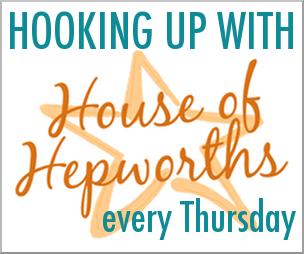 Please refrain from posting links to shops and stores.
Please note: RECIPES/FOOD is a separate link. Please make sure you are linking in the appropriate section.

Here are a few of my favorites from last week's link party:
Thrifty & Chic blows me away again. This time with an amazing sofa table.



The Moody Fashionista shows how to make these adorable felt princess tiaras.



A great tutorial for making a flip down media drawer over at Love, Pomegranate House.



Home Made Modern shares a list of 10 ways to add class to your builder grade home. I will second this great list.



I am a sucker for matching American Girl clothes. Check out the tutorial for making this pretty dress over at PA Country Crafts.



jacks & kate makes me wish I were her best friend! I would love to get an adorable little monogrammed mason jar filled with yummy caramel sauce inside.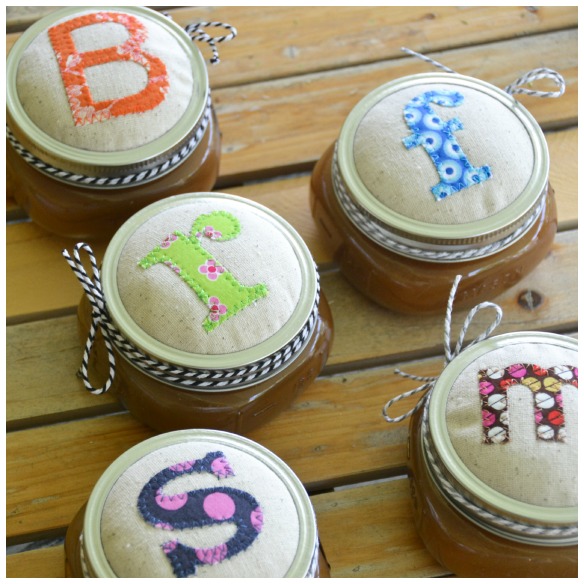 May Richer Fuller Be made some pretty appliquéd onesies.



I'm going gaga right now over marquee letters, and this cheap easy DIY version from Newly Woodwards is a perfect knock-off.



DIY with Jen and B added board and batten to her bathroom. It looks amazing now!



Check out this yummy looking taco seasoning mix from Involving Home. Considering taco seasoning and Tex-Mex are pretty much the staple of a Texan's diet, I will for sure be adding this recipe to my box.



Oh boy, could these cinnamon sugar cookies from Busy Mom's Helper look any more delicious? I'm going to try them out using gluten-free flour. I hope they taste as good!



The Colored Door gave some ikea mirrors a pretty makeover. Adding this to my que.



To see the InLinkz party you will need to click through!
To view the remainder of this post please
If you've been featured you are AWESOME so grab a button and tell everyone!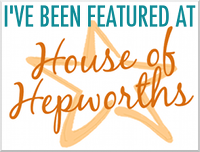 Post about anything you've worked on recently.
*Please link back to my blog pretty please! Buttons can be found HERE.
A few things to remember:
Link directly to your specific post.
I pin all the weekly features. Check out the pinterest board here. I may not pin immediately, but they will eventually get pinned.
By posting to this party you are giving House of Hepworths the right to feature one of your photos.
Please do not pin from House of Hepworths, click through to the actual tutorial and pin from there.
A few DON'TS:
* Don't link up your SHOP, STORE, OR ETSY to my party.
* Don't link up your GIVEAWAY to my party.

Ready. Set. Post!