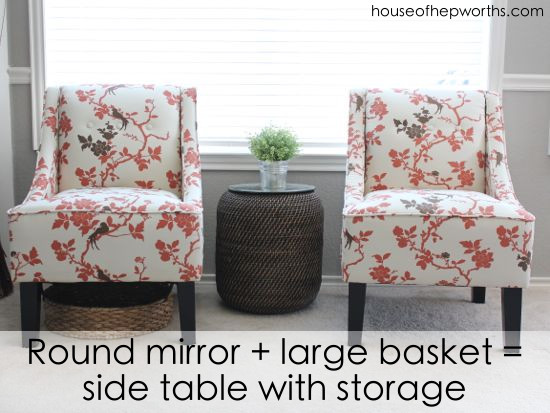 Several years ago I scored this awesome huge basket at Target in the clearance section after Christmas.
I have hoarded it and saved it trying to figure out exactly what to do with it. Obviously I could put a big ol' plant in it, but that seemed to boring and obvious.
During a cleaning spree, the basket got turned upside down and a pile of stuff ended up on top of it. LIGHTBULB MOMENT! A table! Dur.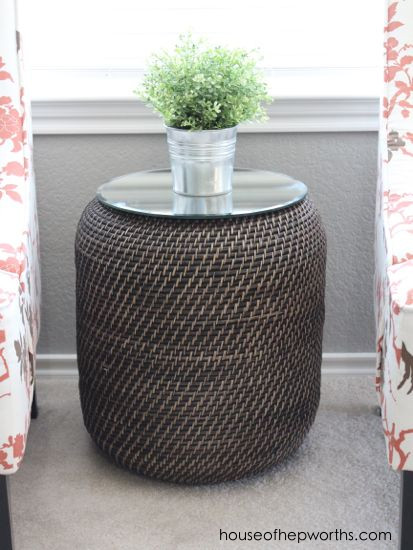 But what a waste of all that storage space inside. So I flipped it right-side-up again and purchased a round piece of glass intended for candles. You can find them at Hobby Lobby for around $14. It fit perfectly and a new side table was born, complete with tons of storage space hidden inside.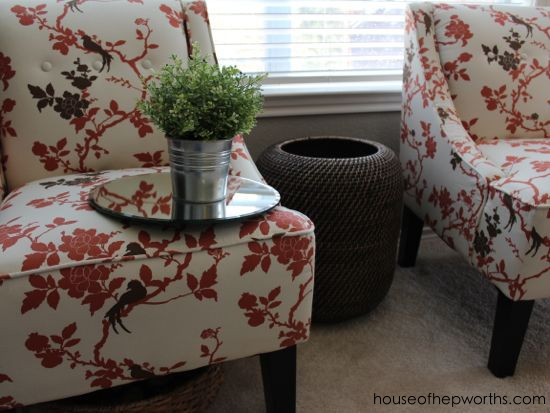 I love taking objects or ideas and using them in an unconventional way. The basket table is the perfect finishing touch on this little seating area in my old family room.