Hey guys! The party is up, but the features aren't quite ready. I posted the party so you guys can get your posts linked up, and I will have the features added to this party within about 30 minutes or so. The fam went to see Monsters University tonight so I am behind. Sorry! Summer = more crazy party schedule. Bear with me. 🙂
Edited to add: The features are now posted! Thanks for being patient.
** So, are you new here? I throw the Hookin' Up with HoH Party every week to give all of you a chance to find other awesome blogs to read. Below you will find several hundred mini links to other people's blog posts. Have fun browsing through the links in search of new ideas. Also, if you are a blogger, please feel free to add your own links to the list!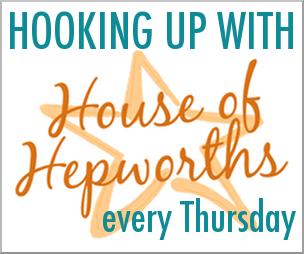 Please refrain from posting links to shops and stores.
Please note: RECIPES/FOOD is a separate link. Please make sure you are linking in the appropriate section.

Here are 12 awesome projects that caught my eye from last week's party:
Involving Home made over their kitchen.



Remodelando la Casa made this beautiful sailboat art.



Check out these DIY buoys from dolen diaries.



Architecture of a Mom used her vinyl cutter to make a Boba Fett t-shirt.



These mini popsicle flags are such a fun craft for kids. Check them out at Made From Pinterest.



Make your own huge slip n slide with Mama to 4 Blessings.



Scattered Thoughts of a Crafty Mom shares how to make a pillowcase dress.



Polish the Stars turned some Legos into a business card holder.



Pretty painted table from Home Made Modern.



Scattered Thoughts of a Crafty Mom turned bandanas into a fun quilt.



The Thinking Closet shows how to make these fun colored drinks.



Tiny ice cream cones are adorable and yummy at The Moody Fashionista.



To see the InLinkz party you will need to click through!
To view the remainder of this post please
If you've been featured you are AWESOME so grab a button and tell everyone!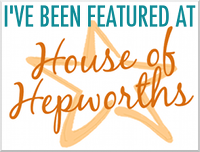 Post about anything you've worked on recently.
*Please link back to my blog pretty please! Buttons can be found HERE.
A few things to remember:
Link directly to your specific post.
I pin all the weekly features. Check out the pinterest board here. I may not pin immediately, but they will eventually get pinned.
By posting to this party you are giving House of Hepworths the right to feature one of your photos.
Please do not pin from House of Hepworths, click through to the actual tutorial and pin from there.
A few DON'TS:
* Don't link up your SHOP, STORE, OR ETSY to my party.
* Don't link up your GIVEAWAY to my party.

Ready. Set. Post!