We recently moved into our new (to us) home. One of the many things we absolutely love about this new house is the huge deck in the backyard. It is the ultimate party deck!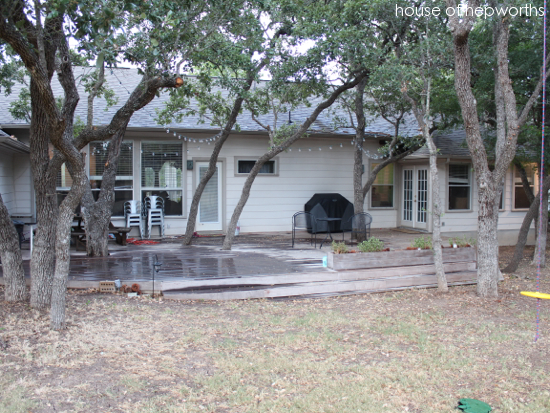 We can easy fit several dozen people on the deck. We bring out a bunch of chairs, a few coolers with drinks, turn on the bbq grill and it's an instant party. Once the sun goes down though the deck and backyard are almost impossible to enjoy.
The main issue is that there simply isn't enough lighting. Here's what our deck looks like with the porch light that came with the house.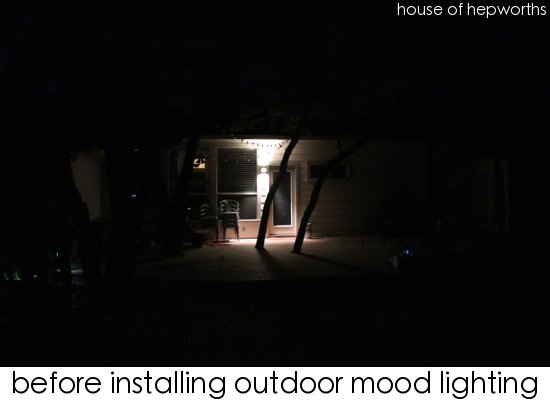 Who wants to sit out there in practically pitch black? Hardly anyone. I knew something needed to be done by a Worthing Electrician so I hit up my local True Value and their online shop to see what type of outdoor mood lighting they had. The results are literally jaw-dropping.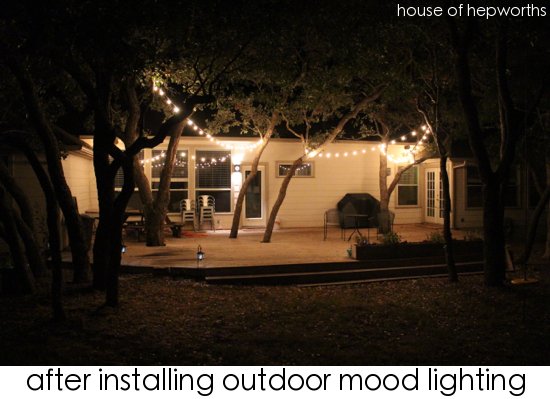 I added a few strands of string lights and a trio of lanterns to create this custom outdoor lighting. It's an instant party in our backyard now.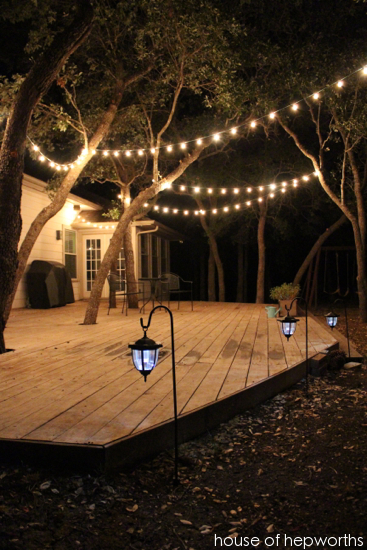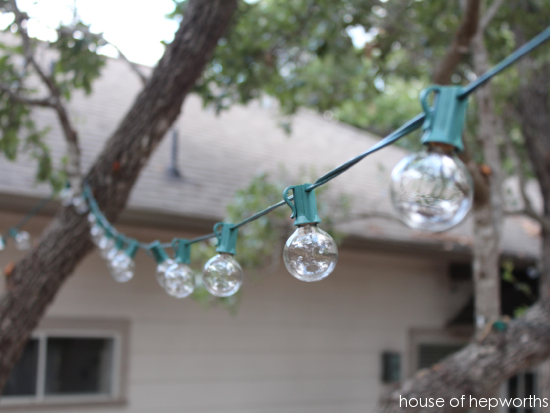 Our favorite local restaurant has marquee-style string lights on their outdoor deck and I just love the ambiance they create, so I recreated the look at our house.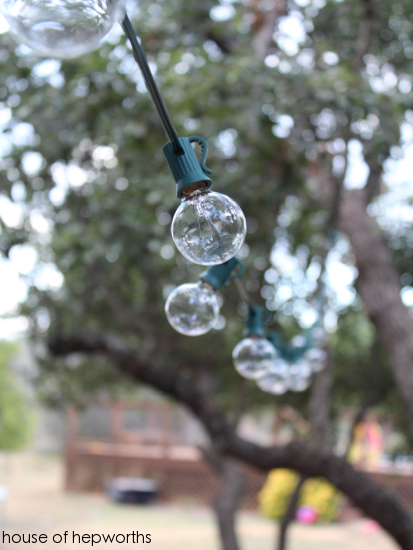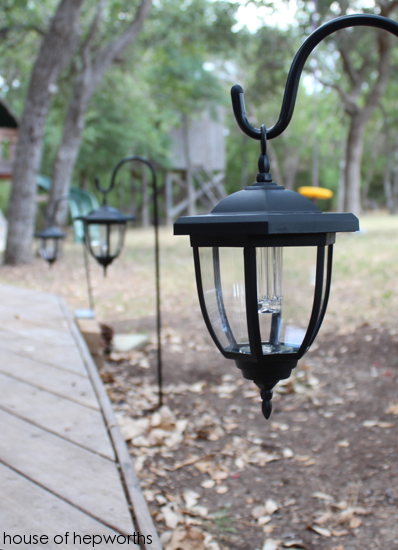 My favorite part are the hanging lanterns. They are so chic looking and were a cinch to install. The lanterns are LED and solar powered so they required no cables to bury and no power to connect. And they turn themselves on every night without me even having to think about it.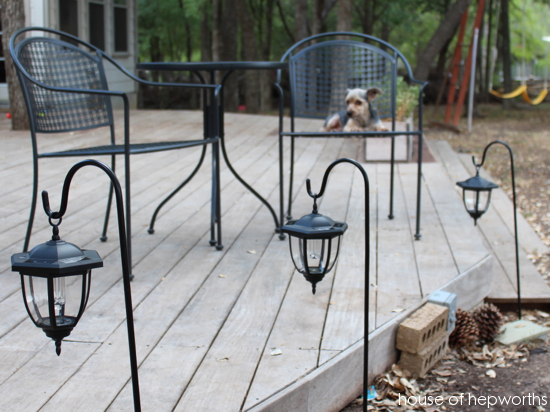 Outdoor mood lighting is inexpensive to purchase and easy to install. It literally added square footage to our home by turning an unusable outdoor space into an extension of our family room.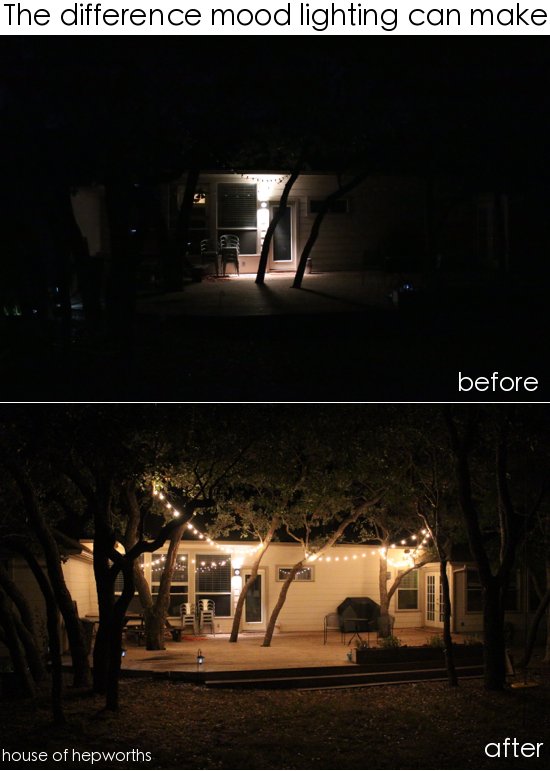 Now if only we could turn the AC on out back! These 100 degree days are killing me.