When I talk about my blog in relation to my life, I always say something is in my "blog life" versus my "real life". I don't do this intentionally, it's just that it isn't very often that these two worlds cross paths. Last Saturday I had the rare opportunity to have these two worlds come together and it was weird. Fun, and awesome, and weird.
As I mentioned Friday, I was asked (along with Beth from Free Stylin') to help celebrate the Grand Opening of the Kirkland's store in the Austin area. It was so fun to get to be a part of an event! They had a preview party the night before and several of my local blog friends came. We also got to each bring a guest to the preview party Friday night, so I brought my (very pregnant) sister (I bet you can't guess which girl is my sister in the photo below! lol We look like twins).
Front Row: Kat (from Kirkland's), Annie (Jamie's friend), Jamie, Lindsay, Beth, Me, Jenn, and Lindsey (my sister)
Back Row: Danielle (from Kirkland's), Ruth (Lindi's friend), Ellie (Lindsay's friend), Lindi, Gina, Reeta (Beth's sister)
Kirkland's asked Beth and I if we would each bring a favorite holiday treat to the event on Saturday so on Friday we set up a tablescape with room for our treats. I think it turned out really nice! Good thing Beth is a pro at tablescapes.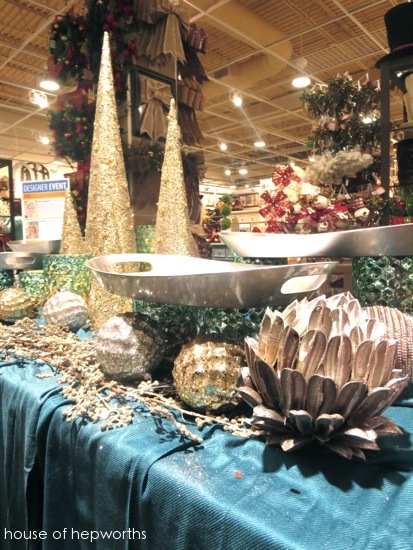 Here we are on Saturday during the event. Beth made 3 Ingredient Cookies and I made some Chocolate Bar Toffee that I will share with you guys later this week.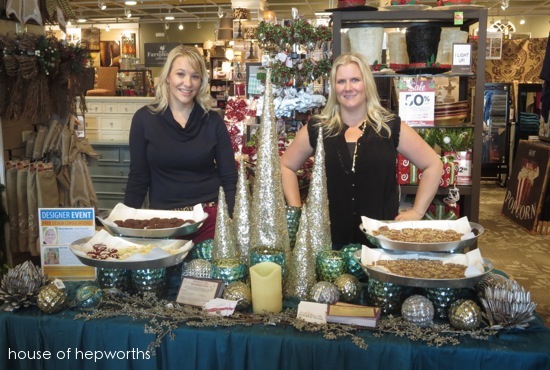 Kirkland's went all-out for Beth and I. They made some tags for us to "tag" our favorite things around the store.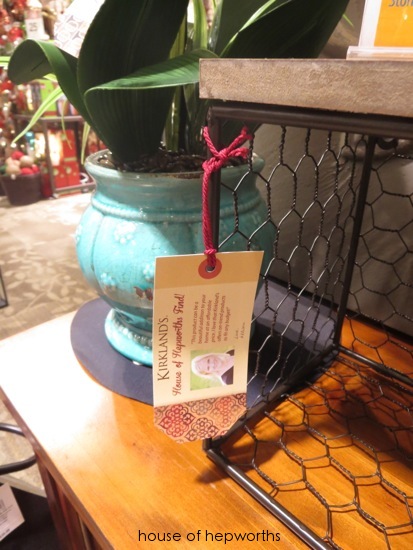 Here we are posing in front of all our favorite things. I chose the chicken wire shelf, the mirror behind me, and a big lantern next to Beth. (I ended up buying that mirror for my daughter's room!)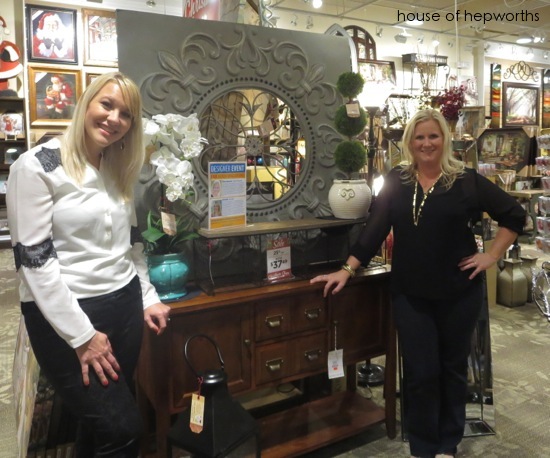 Kirkland's also printed out these flyers and placed them around the store. I laughed out loud when I read "Free Design Consultations!" because I certainly am not a professional designer. I do enjoy blogging about decorating my own house, but to see someone else consider me an expert had me in a fit of giggles (and totally flattered). I do honestly prefer just tinkering in my own home as a hobby though.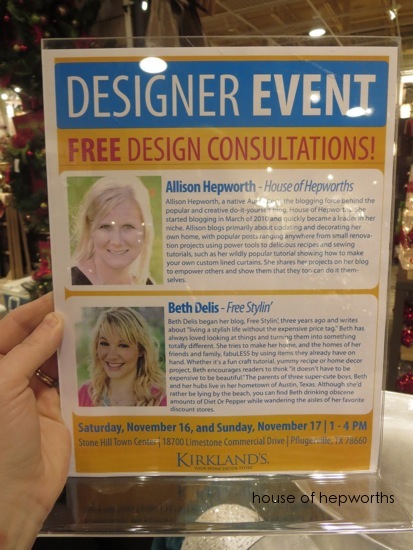 It was a really fun weekend and it was very exciting for this boring stay-at-home mom to be treated like a star for a couple days. I generally shy away from the spotlight, but I'll admit it was nice to be validated by such a big brand who I like so much. I have put a lot of time and hard work into this blog, so it was very exciting to be recognized for it. (I do feel extremely awkward even writing this post though because I get embarrassed by publicity and generally don't toot my own horn.)


Instagram || Facebook || Pinterest || Youtube
Shop our favorite tools & products
Thanks for reading! Have a wonderful week!