Now that our kitchen is finally totally finished (minus painting some baseboards), I have gotten busy trying to make it organized. Today I'm tackling the cabinet above the microwave: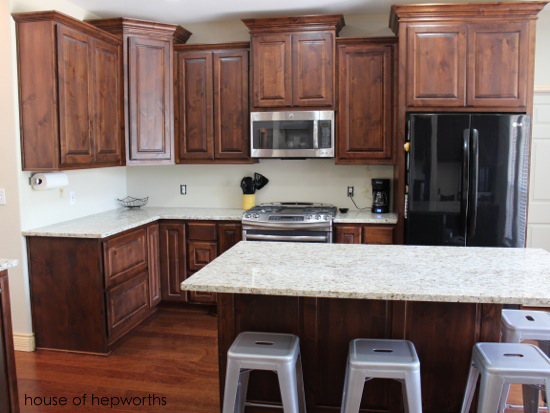 This cabinet is perfect for tall items like cookie sheets and cake pans. Instead of stacking them all on top of one another I think they would be easier to find and use if they are stacked upright in a row. I headed to Bed, Bath, and Beyond and picked up two of these mesh organizer racks (similar can be found here).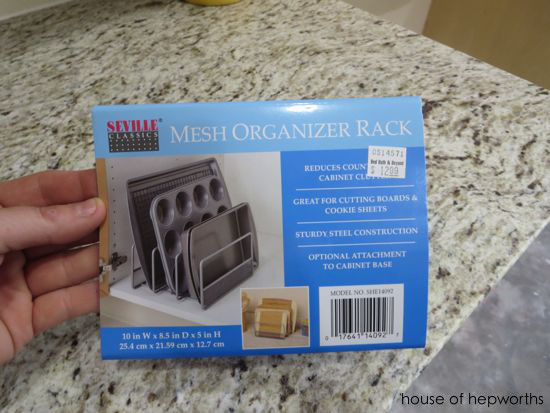 When I got back home I tested them out and they fit perfectly!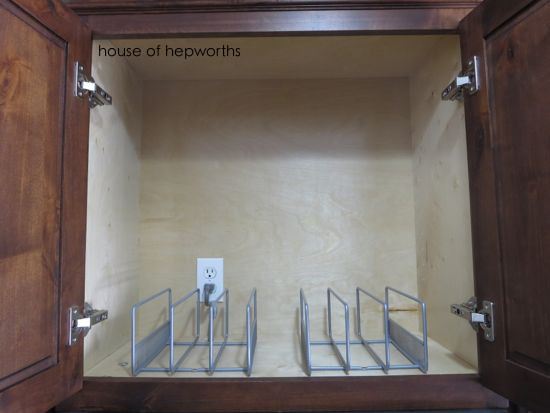 I screwed them into the base of the cabinet using the screws provided. This way they won't slip and slide or have my pans tip out and land on someones head.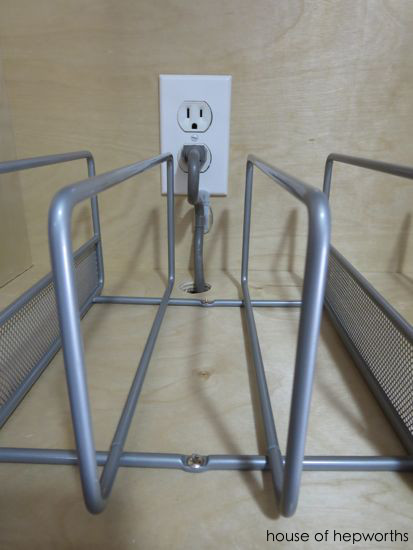 To keep the microwave plug out of the way I used my favorite product – Command Brand
. I bought some that are made for corralling cords (Command Cord Clips) and used it to hold the plug cord out of the way.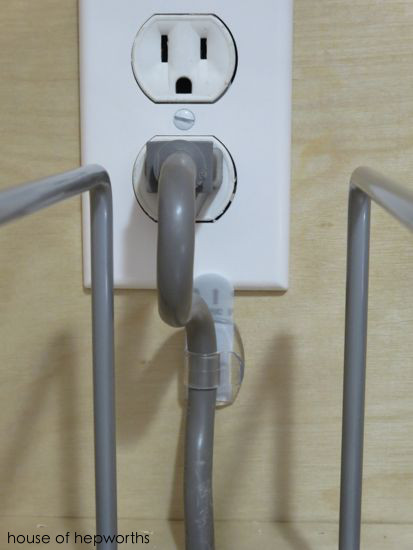 All installed and ready to load up!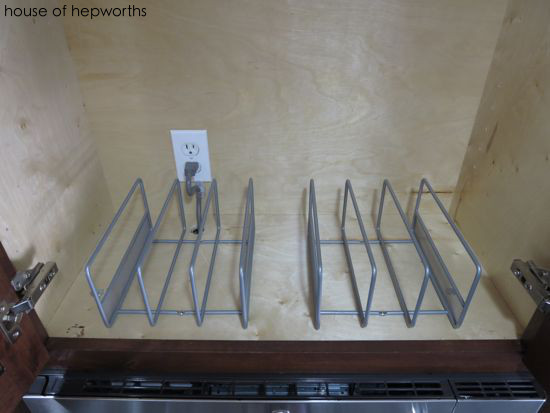 Everything fits perfectly! The rack spaces are wide enough to hold even a cake pan.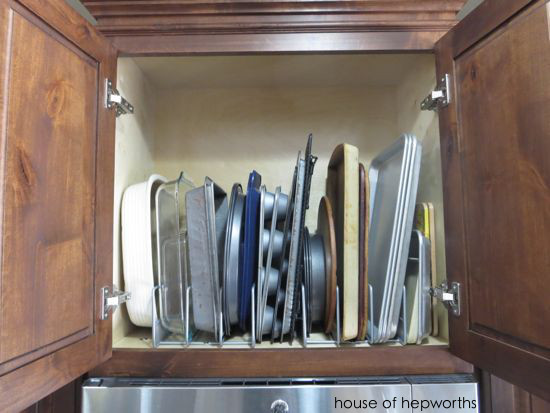 These new racks are perfect because they hold all the cookie sheets, cake pans, cupcake pans, and everything in between without taking up valuable real estate in the lower cabinets. There is even enough room above to drill new pinholes and rehang the shelf for even more storage.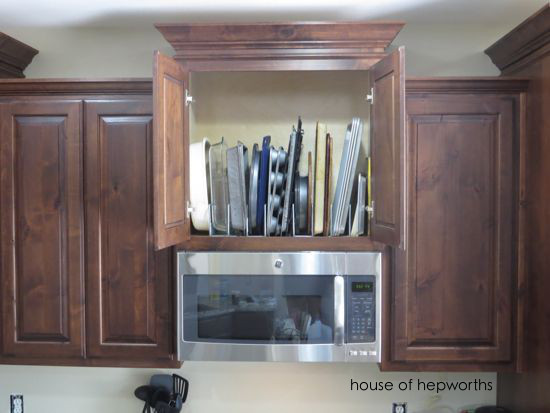 Obviously if you have any venting in your cabinet above your stove this won't work, but think outside the box a little! These organizers will work in any other cabinet or your pantry.
Expect a few more organizing posts as I've been on a rampage making this kitchen as functional as possible! I love getting organized and having a specific home for every single item we own.
PS I'll be pinning fall DIY ideas for True Value all week! Check them out here & let me know what projects you want to do! True Value Fall Moments Pin Board
*This post contains Amazon affiliate links. This is not a sponsored post.