Now that the dust has settled from all the renovating, I've finally installed a new light fixture in the dining room. Can I get a holla?!
Let's start with a good ol' "before" picture. It just makes the final reveal that much more shocking and fun, am I right?! Be prepared to bleach your eyeballs.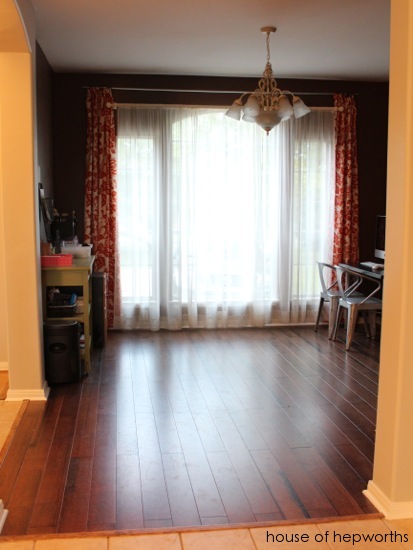 Okay, okay, it wasn't that bad. In hindsight I can say I liked the curtains (my ones from the previous house that I do plan to hang again soon). The floor wasn't bad (we replaced it so all the floor would match). Um, what else? Nope, that is all. I'm not a fan of anything else in there.
Let's just zoom in on that awesomesauce light fixture.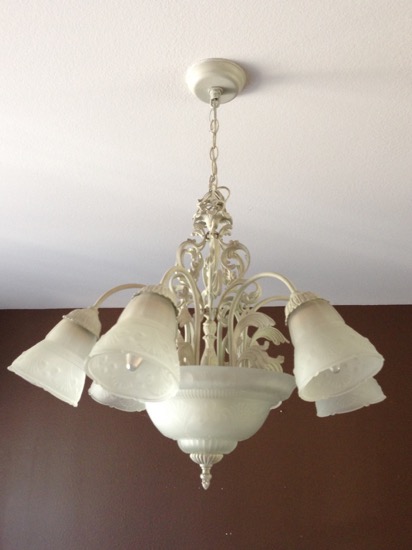 Ah, there it is. Now, I don't think it is particularly nice to talk crap about stuff that came with this house, or my dislike for paint color choices or anything, especially knowing there is a pretty good chance the previous owners read this blog. (I have really matured over the last 5 years, haven't I?!) We have mutual friends (I learned this by looking them up on facebook before we bought the house) so I'm sure they know about the blog and maybe even follow along. So what I will say is one of the many awesome things that makes this planet so great is that there is so much diversity and differences of opinion. My personal taste is very different from the previous owners, and I personally am not a fan of this light fixture. Therefore, I donated it to Habitat for Humanity and replaced it with a new one.
Check out our new light fixture!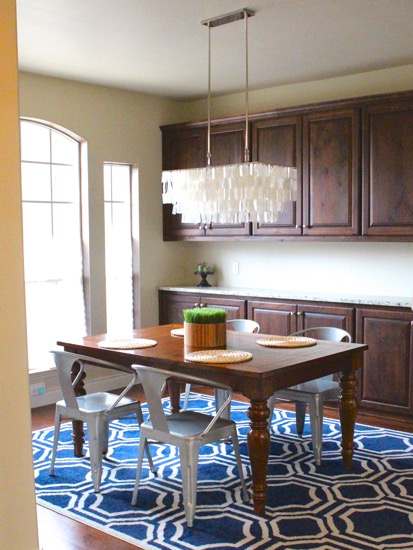 Yup, it's the same exact fixture that I installed at my old house. I'm boring, I know. Before you get your stink eye on me too hard, I used this fixture because I love it and it was free. Way back in 2011 when I hung this West Elm Capiz Chandelier at our old house, West Elm screwed up and gave me a used light kit (the shell shade was still brand new). They mailed me another entire new one (light kit and shell shade), and told me to just toss out the old one or donate it because it wasn't worth it to them for me to ship it back. Well, I saved it. And it has sat in my garage for 4 years. And because I LOVE IT SO MUCH, I decided to just hang it again in the new house (the buyers of our last house loved it too and specifically requested I leave it when we moved – good thing I had a 2nd back-up one!).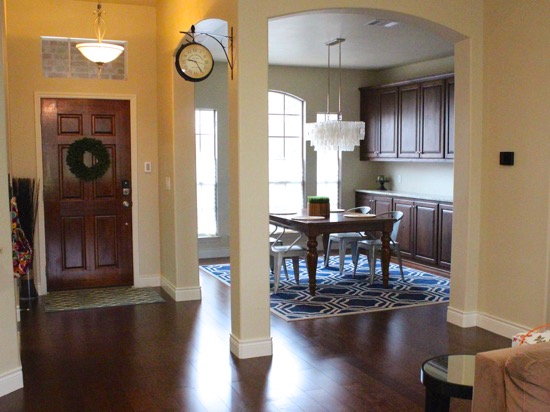 To install the new/used light kit, I had to clean it up (it was really dirty and used), and then fix the mangled wires that came with it.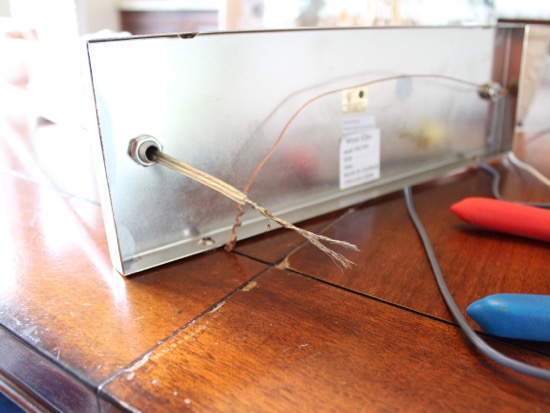 I cut the wires and then used some additional wire I had on hand and extended it by about a foot. (Not pictured)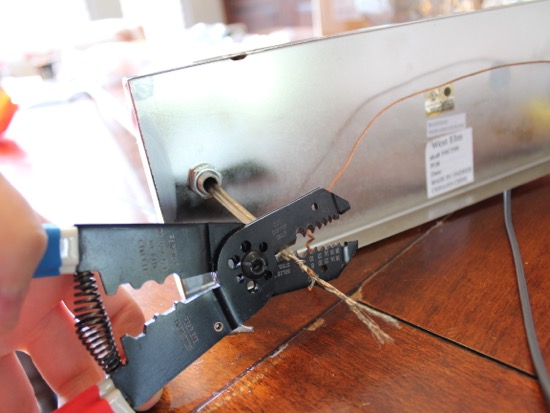 Taking the little wrappers off the shell shade is really tedious. You have to be very careful to not break the shells or the fishing line holding each shell to the shade. It does sound like a pretty wind chime while you are working on it though which is relaxing.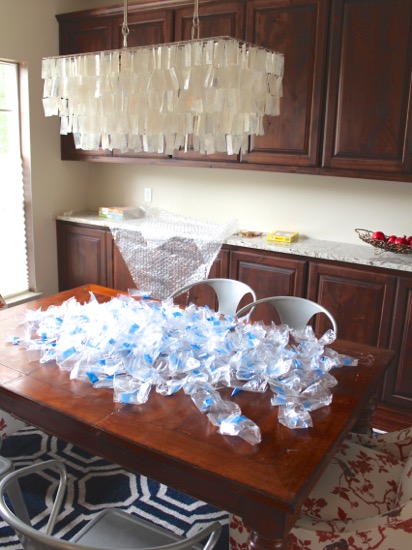 The light takes three bulbs so it is very bright which I like. The more light the better! I may install some type of dimmer eventually for mood lighting in the evening.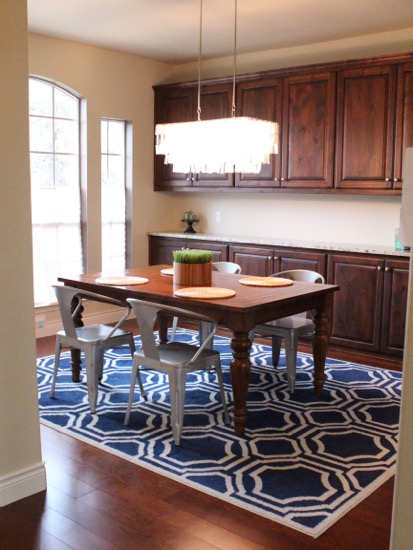 Even more than four years later, I still love this light fixture. I was so mad when West Elm screwed up on my initial purchase, but now, years later, I'm glad they did. lol. Isn't it pretty?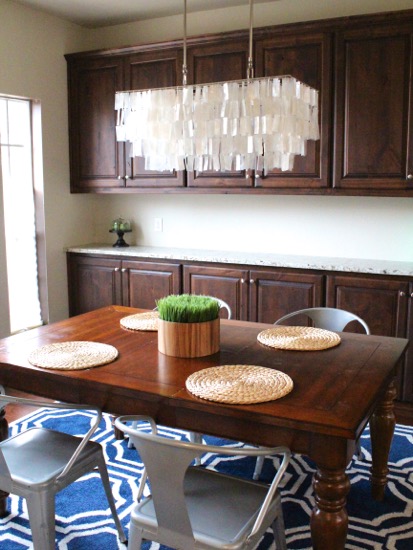 Then and now!