I painted our master bathroom a year ago, and realized today that I never posted about it here. I wrote a post about it for True Value's blog (original post here) but never ended up mentioning it here on my blog.
I gave our master bathroom a paint makeover. The small bathroom was previously painted a shade of salmon, an orangy redish color: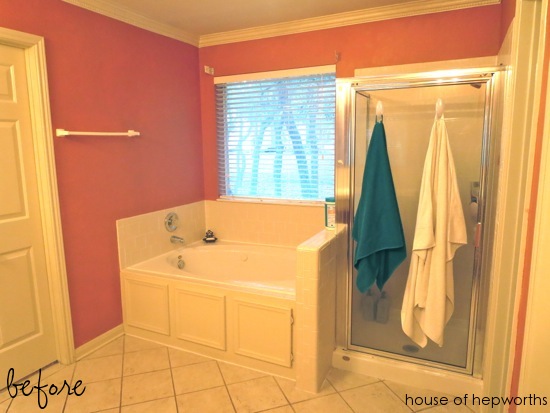 Paint is such a personal decision, and there are no wrong paint colors! The rule is, if you love it, and you love living in the space, then the color is perfect for YOU. I'll admit though, I am not keen on this salmon color, so it had to go!
Because the room is so small, I knew I wanted a paint color that would brighten and enlarge the room. Obviously it isn't going to physically make the room larger, but it will give the illusion that the space is bigger than it is.
I chose a very neutral light beige that brightens any room it touches. I've been using this color all over my entire house. It's just a great neutral color that will compliment any accessories you decorate with. The color is called Stucco from Sherwin Williams.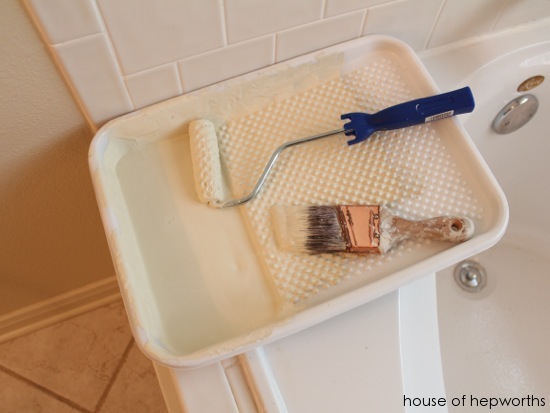 Less than a day later, I have a brand-new bathroom! Or, at least it feels like a brand-new bathroom.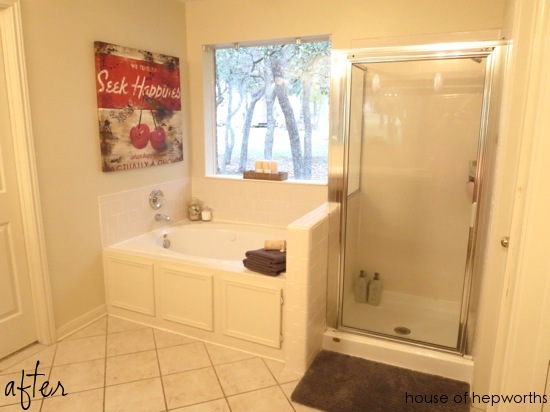 Choosing a light neutral color lightened, brightened, and widened the entire room. When we bought the house we thought we'd have to gut the whole room and start over, but just by changing out something as simple as paint color, we feel like we are living in a brand-new house.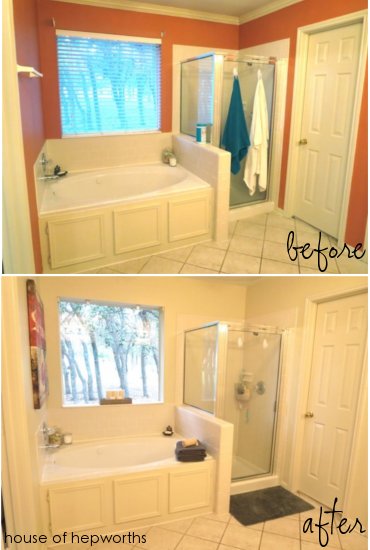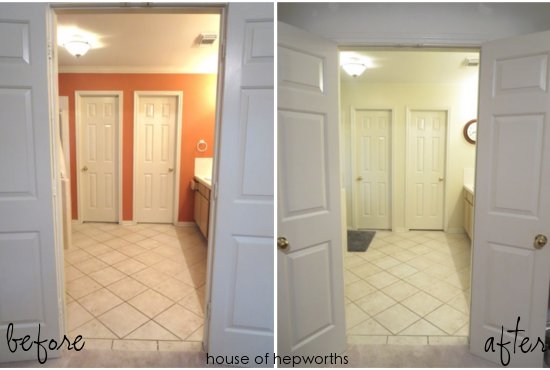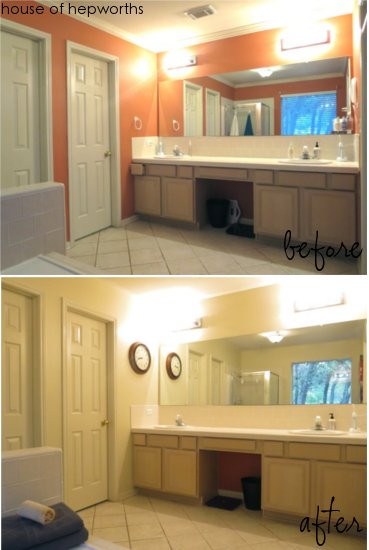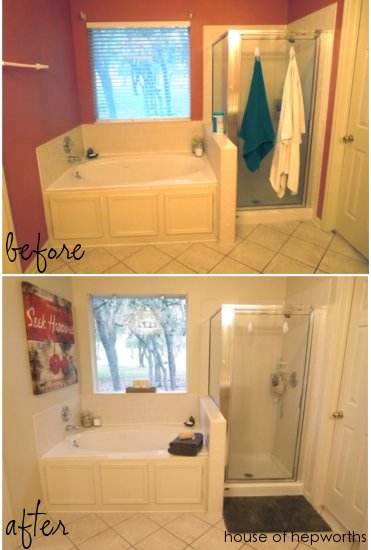 I am no stranger to painting, and I tend to inadvertently purchase homes that have dark overwhelming colors (the worse the paint colors, the better the deal it seems). Painting rooms to lighten and brighten them has become a necessary past-time of mine. Check out these other rooms I've painted in an effort to make them feel bigger and more airy:
The dining room in our old house was purple and gold faux. I added a chair rail and a rich shade of gray and turned this eyesore into a stunner that opened up the room.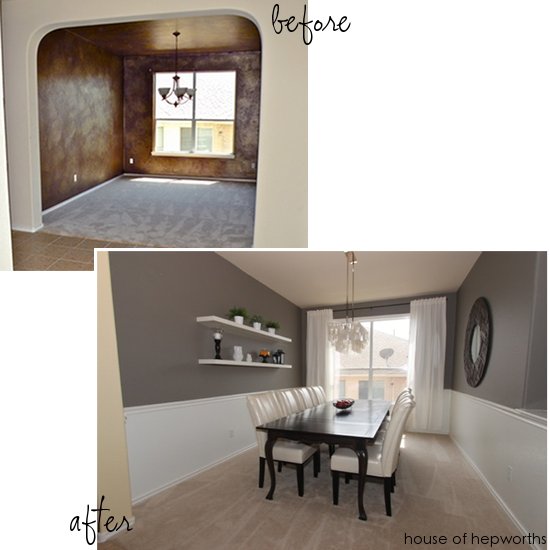 This guest bathroom was a goldish orange color. With a little paint and some bright accessories the room went from feeling like a dungeon to open and spacious, fit for any guest.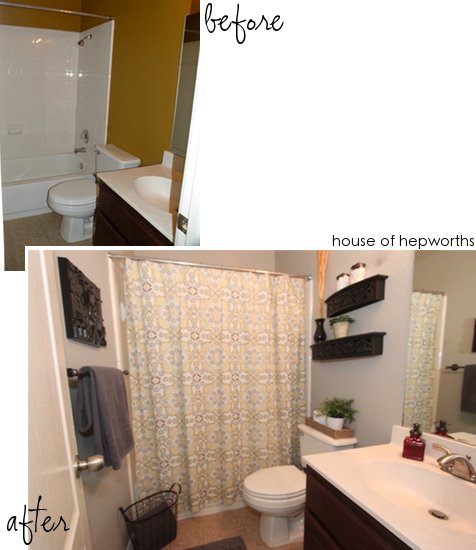 By adding some chair rail, box and window moulding, and a light neutral gray, this formal living room went from a depressing place we tried to avoid to one of our favorite rooms in the house.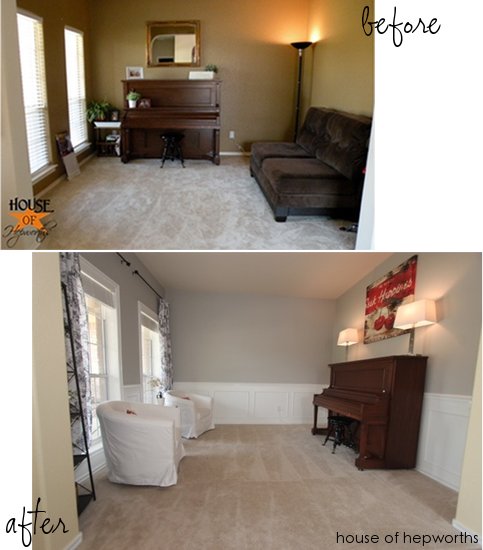 You can transform the look and feel of an entire room simply by changing the paint color. Rich neutrals in lighter shades will really open up a small space and make it feel larger and more inviting.
Here are even more current pictures of the bathroom!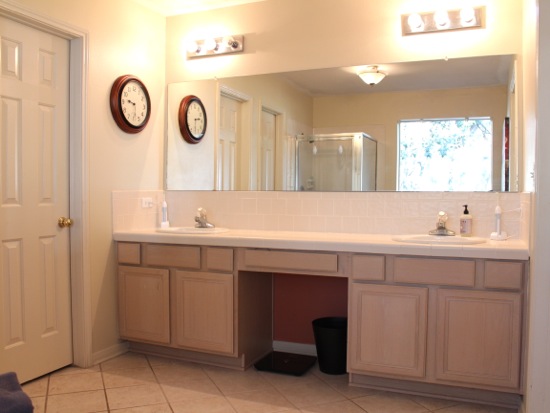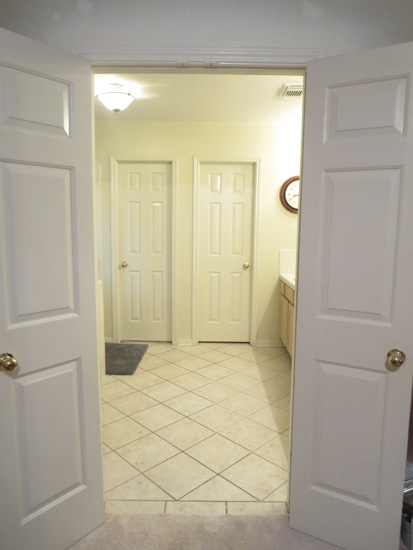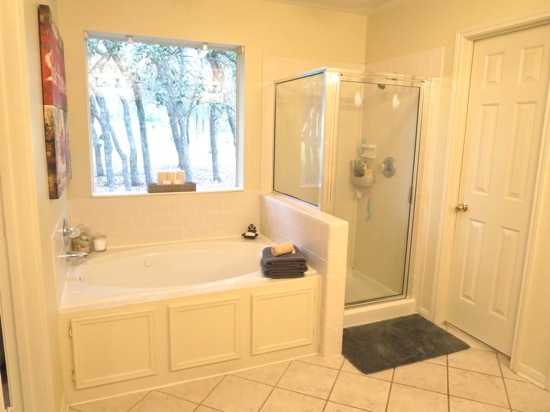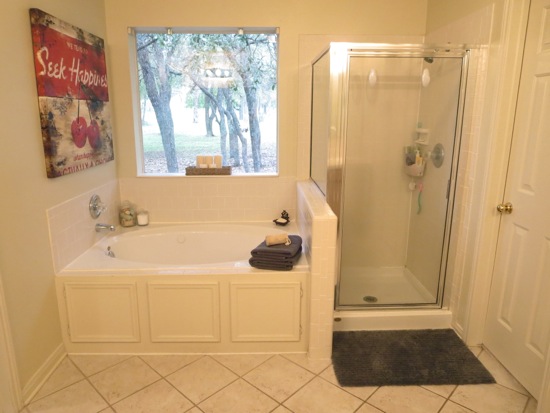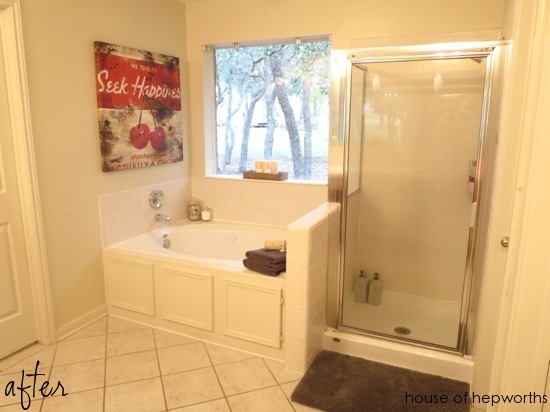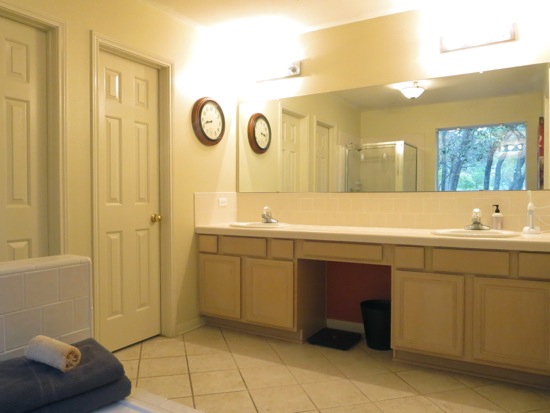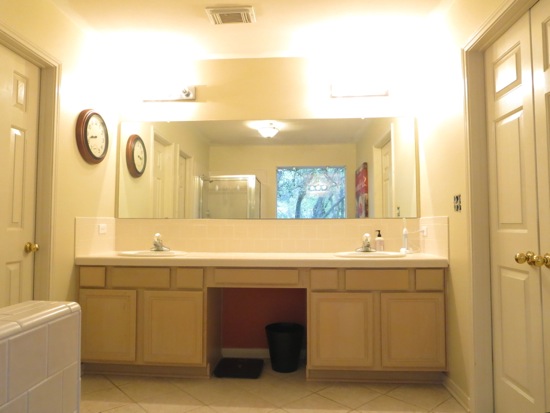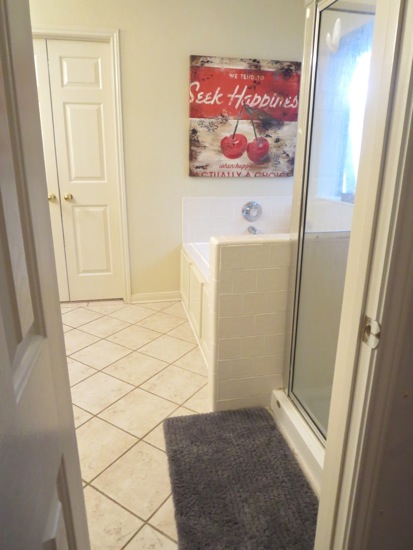 *****
PS I have a brand new post up on True Value's blog. I did a little makeover on our guest bathroom involving beadboard! Yummy!
To see all my posts for True Value, click here.