For Halloween this year my daughter and her friend want to be "matching cute M&M girls". They had it all worked out in their minds, all I had to do was take them to the costume store to buy some accessories and then make M&M shirts using my Silhouette Cameo.
I think they turned out pretty darn cute if you ask me!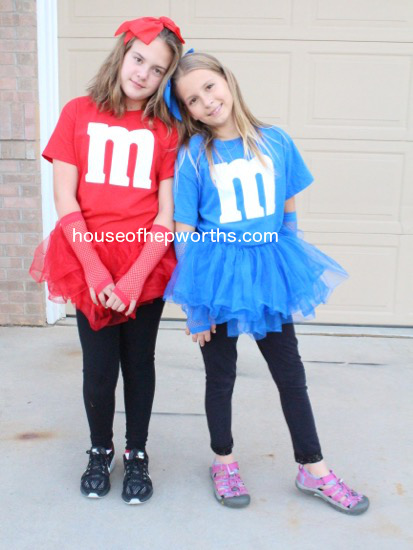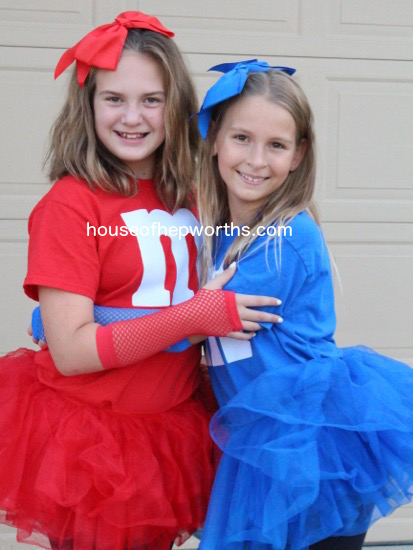 If you'd like to recreate this costume, here are the accessories:
Hair bow, fish net gloves, tulle tutu, t-shirt. They paired the entire outfit with some black leggings.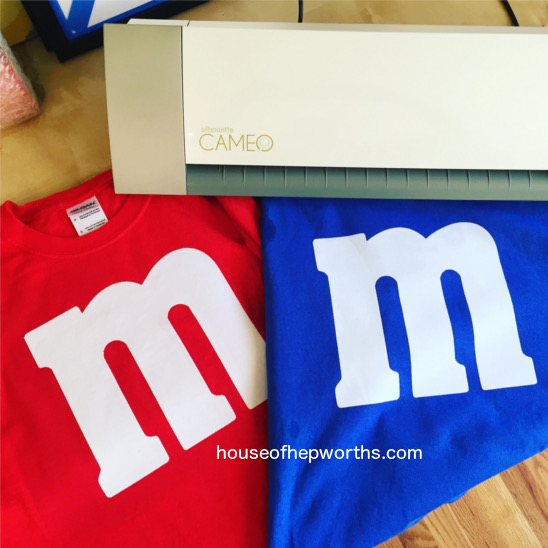 To make the shirts I dusted off my Silhouette Cameo, found the M&M logo on google, imported it to my Silhouette software, cut it out on some flocked heat transfer material, and ironed it right onto the pre-washed t-shirts.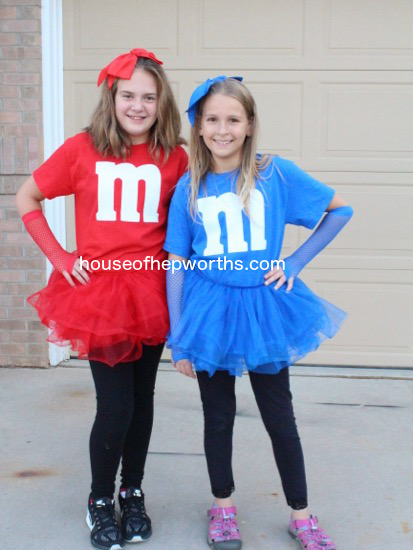 I think these two are going to be the cutest Trick-or-Treaters on the block this year!