I can't believe I forgot to share this simple storage solution with you guys. This is from our last house in Austin before we moved to Denver (oh man, I miss that kitchen!).
I took some command hooks and stuck them inside the cabinet where I store the kitchenaid mixer. Now I can hang all the attachments so I can easily find them yet they are out of the way.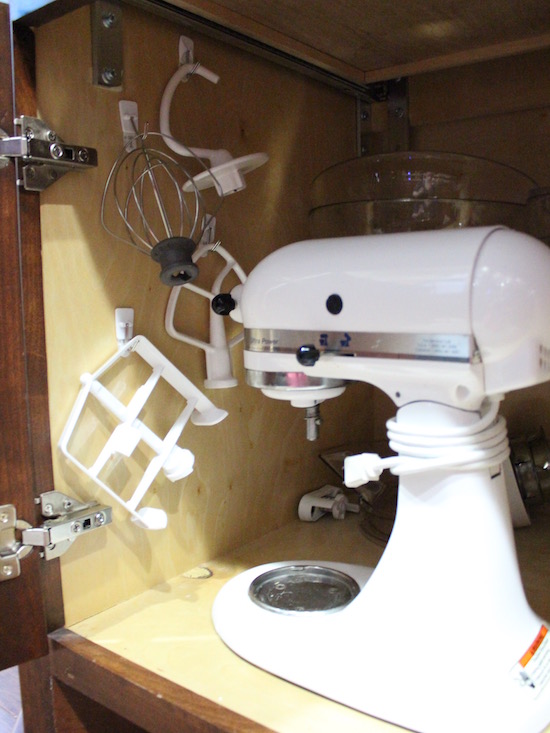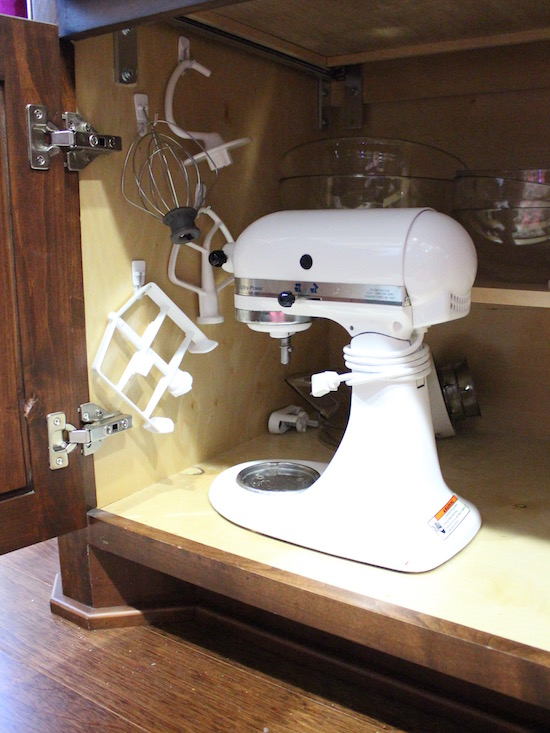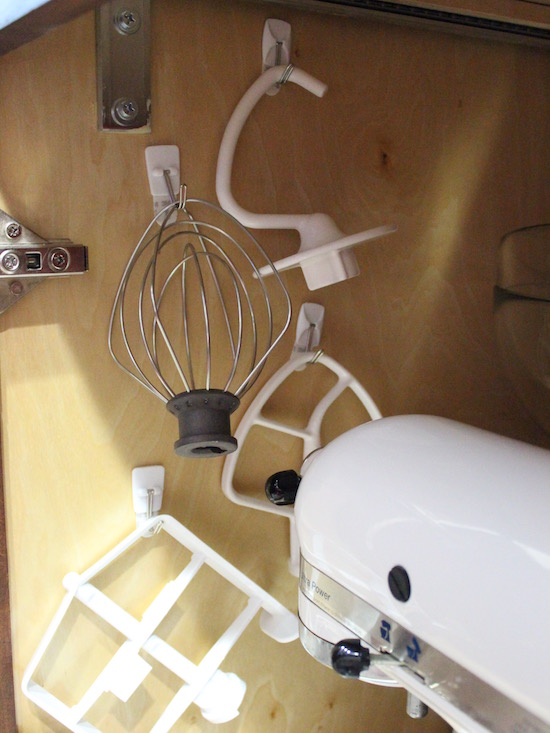 Do you have any really amazing storage solutions for your kitchen? I'd love to hear them!
Thanks for reading! Have a wonderful weekend!