This house is starting to come together! I painted the formal living room. yay! Every time I paint a room the house feels a little bit more like *my* home. There's something about moving into someone else's house, living with their colors, then painting over those old colors that really makes you feel like it's actually your house.
I made a fun video of me painting the living room – with a broken wrist and all!
If you can't watch the video (you are missing out!) here are the before and after pics. I don't have any process pictures, only the process video.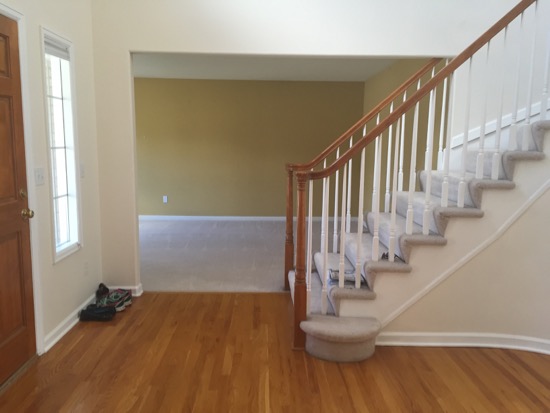 Before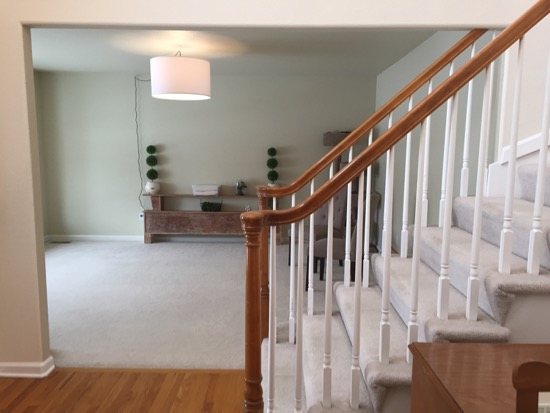 After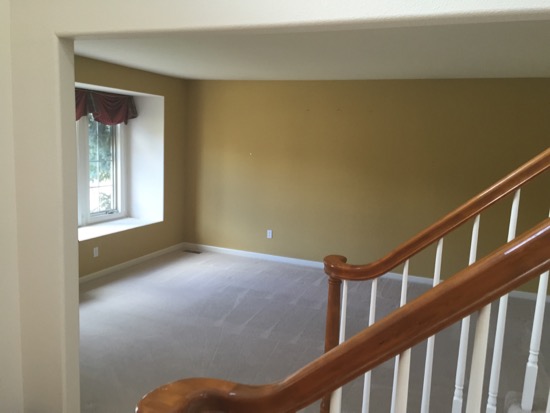 Before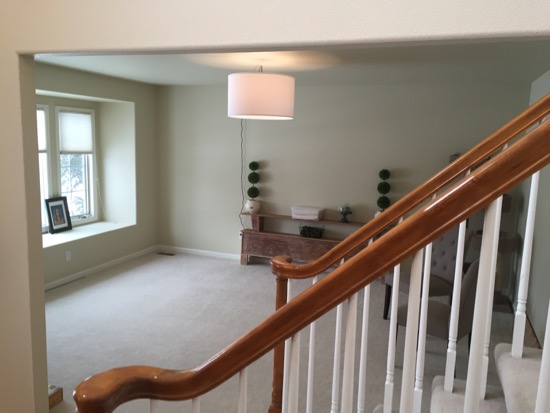 After
A few additional images: