So, I know I said I'd be back today with a bathroom update, but I lied. 😉 Instead I'm going to share with you the cutest, easiest, cheapest Ballard Design knock-off project.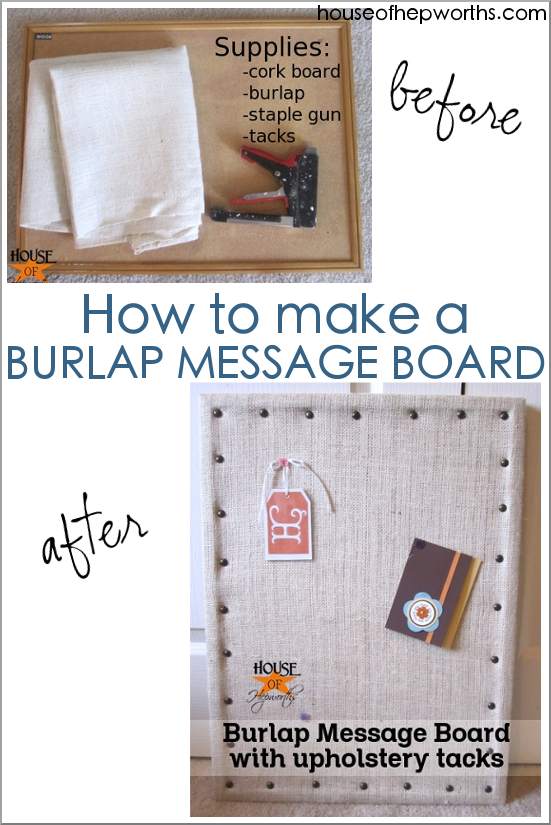 A few weeks ago I stumbled upon the coolest project ever! Homey Home Design covered a ho-hum tack board with some fabric to create this chic Message Board:
I also found this Message Board covered in Burlap over at Ballard Design.
Love them both!
Then as luck would have it I found a faded crappy tack board at Goodwill for a buck. Nice! I decided to merge these two ideas into a Burlap Message Board.
Isn't it so pretty? It was so unbelievably easy to make. You guys will be shocked how easy this project is.
To begin, you need to gather your supplies: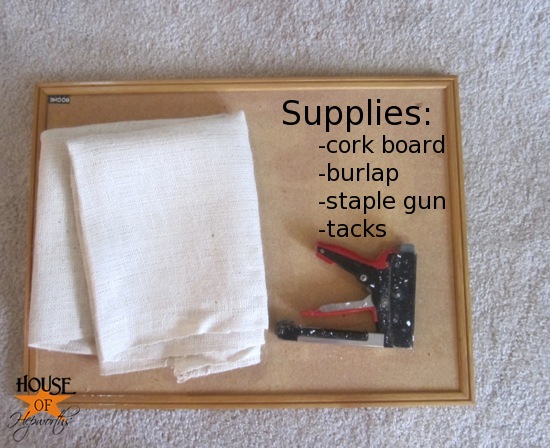 To recreate this project, you'll need a tack board, burlap, a staple gun, and thumb or upholstery tacks.
Spread your burlap out flat, then place the tack board face down on top of the burlap.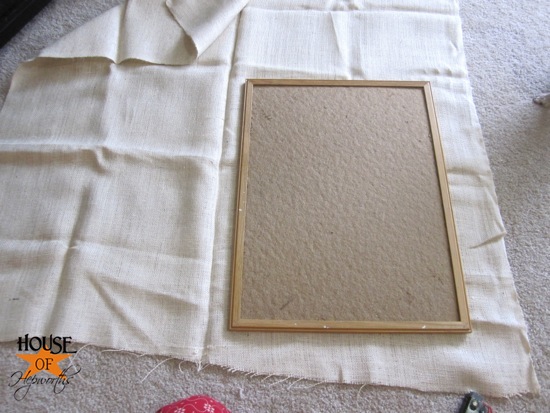 Before cutting the burlap, use the staple gun to attach one side to the back of the tack board.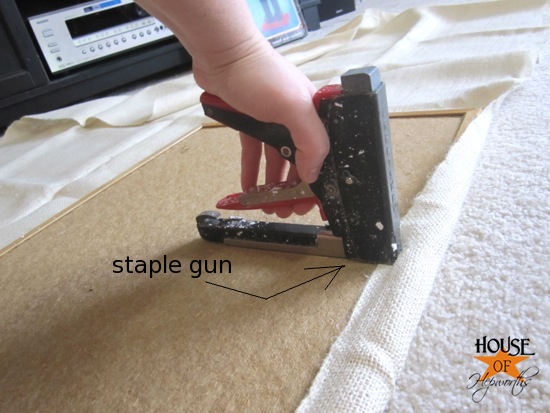 From there, wrap the burlap around the other edge, cut it to size, and staple to the back of the tack board. You just want your burlap wrapped around the tack board and stapled in place like this: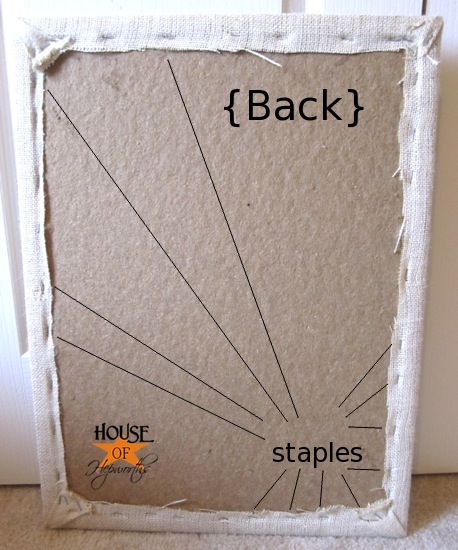 And this is how I wrapped the corners: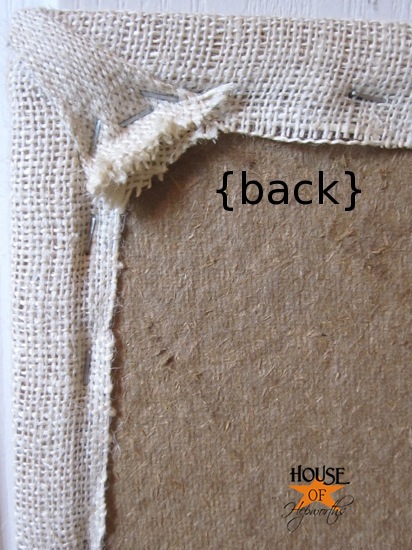 I first attempted this project with gold thumb tacks: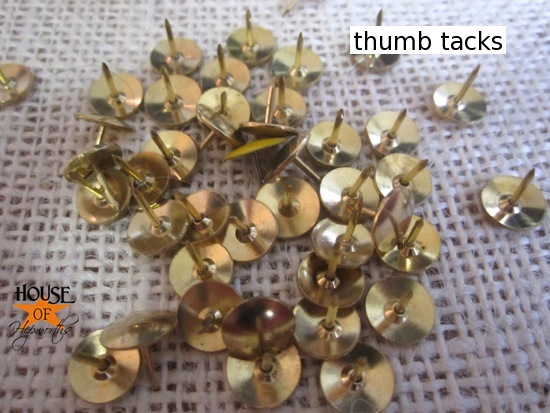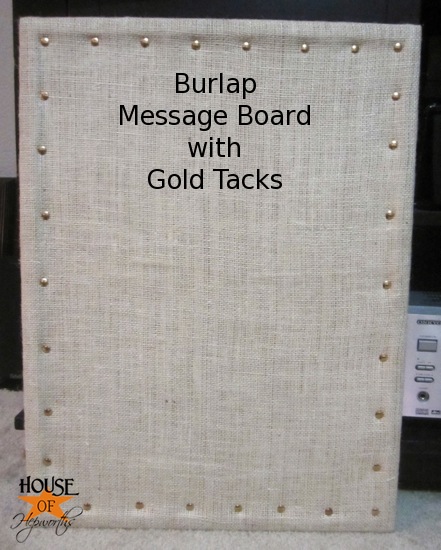 I didn't love the gold thumb tack look though so I switched them out for some upholstery tacks I found at the fabric store.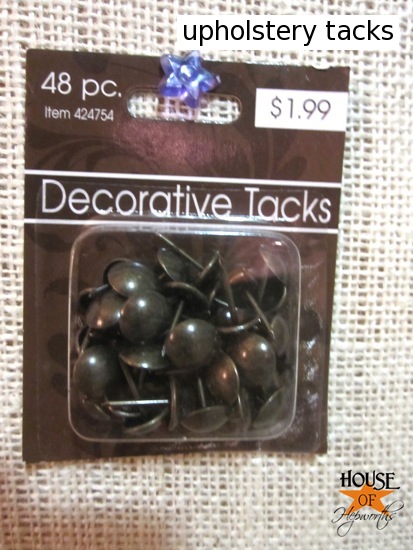 Here's a good comparison of the two: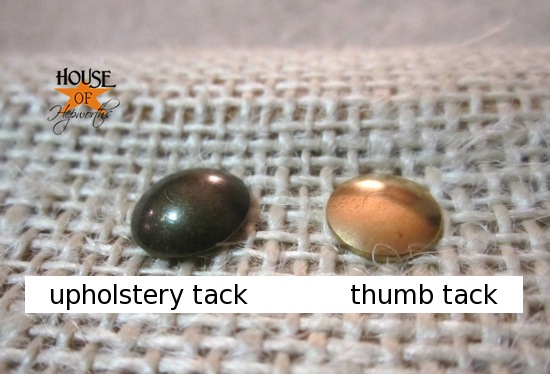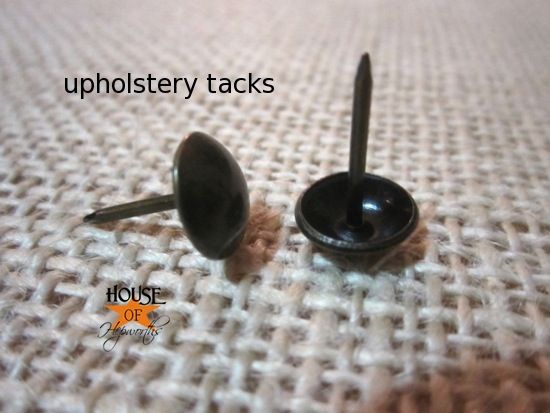 I love the look so much more now!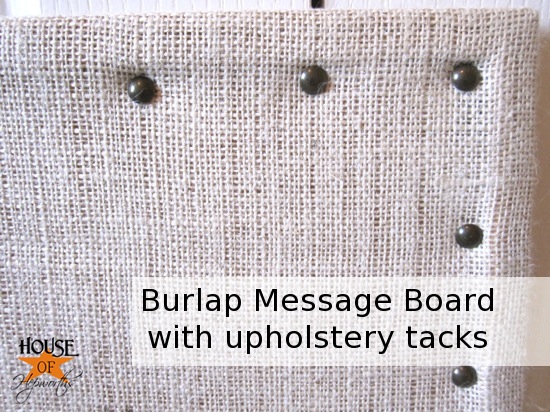 Okay, so how do you easily figure out the placement of each tack?
Start by putting a tack in the center of each side of the board.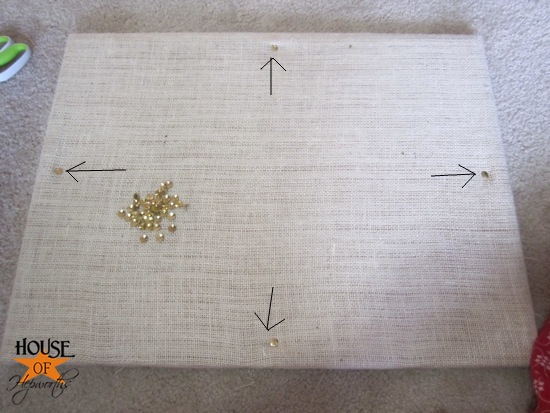 Then put a tack in each corner. Now put a tack centered between each set of tacks. Continue putting tacks centered between sets of tacks until you have the amount you'd like.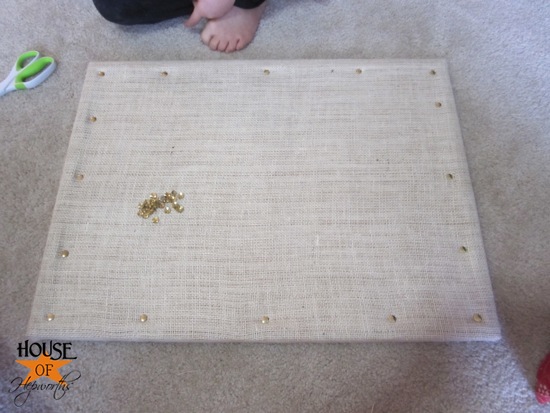 So simple and so chic! For a couple bucks I recreated a Burlap Message Board that looks like I bought it at Ballard Designs!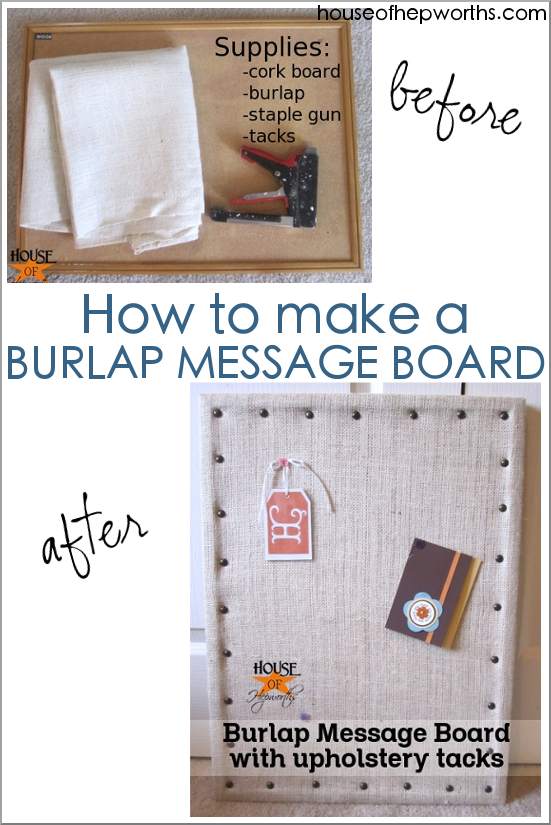 These boards are so popular right now! Have you made one? I'd love to see it! Leave a link to your post in the comments so we can all check it out.
One more thing, I want to give Becky from Organizing Made Fun a big virtual hug for making me the "H" tag and the sweet note that are attached to my new message board. She is the best!


Instagram || Facebook || Pinterest || Youtube
Thanks for reading! Have a wonderful week!