Hey! I hope you had a smashing weekend. We got loads of spring yard work done, and I am so thrilled with how the yard is coming together!
In addition to working on the yard though, I've been trying to give my ugly little guest bathroom a fresh makeover.
Today I'm going to share a super-easy trick to getting shelves (or anything else) to sit level on the wall.
Let's recap first though. The bathroom started like this:
The last place I left off had the bathroom looking a whole lot less barfy:
I painted it the same color as my piano room – Route 66 by Dutch Boy.
I also threw in a tip about painting around a toilet. Sure you can remove the whole tank, but seriously. Do you really want to remove the whole tank? I didn't think so. And neither do I!
Well, today I'm back to share another step in the guest bathroom makeover. This time it involves hanging some pretty shelves above the toilet.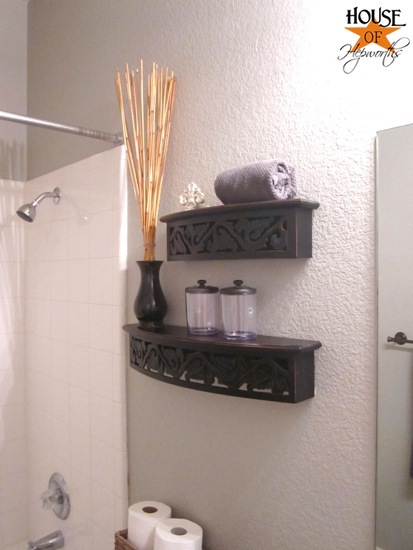 I found these shelves at Ross a few years ago when we were living in a little fully-furnished apartment in Beverly Hills, California (Ben's Company sent us out there for 6 months for a project).
Okay, so this is so weird. I posted about these shelves almost exactly 2 years ago, to the day. How weird is that?
Anyway… the shelves got a little switcharoo with the decor when I showed you guys how to paint ceramic a month later.
Looking up these old posts really brought back some fond memories of living in the 90210. Well, we actually lived in 90211, but who's counting? There's a part of me that really misses that little apartment, our simple carefree life, and our many weekend vacations around Los Angeles.
And of course, who can forget that I started this blog almost two years ago (this Tuesday will be my two year blogiversary!) in that cute little Beverly Hills apartment.
Wow. Nostalgic anyone? Not sure what got into me. Let's get back on topic, shall we?
Where was I? Oh, shelves. Right. Okay, so I've had these shelves in my stash of crap-I-want-to-use-but-don't-know-where-to-put-it pile for a year and a half. This bathroom makeover seemed like the perfect opportunity to proudly display these beautiful shelves.
Only problem? (A problem I chose to ignore in Beverly Hills)…
They don't sit level from the wall. Check it: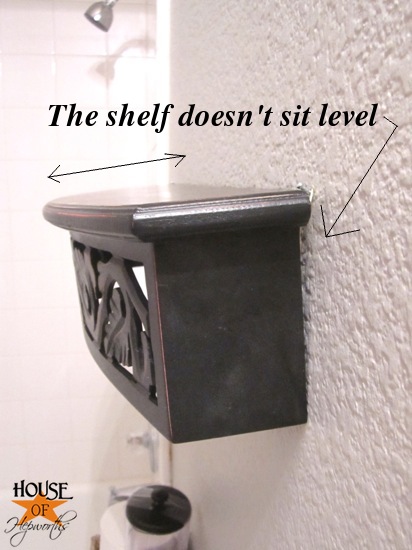 How would you like to be minding your own business doin' your thang on the porcelain throne, when all of a sudden something rolls off the shelf and smacks you on top of your head? Ya, me neither!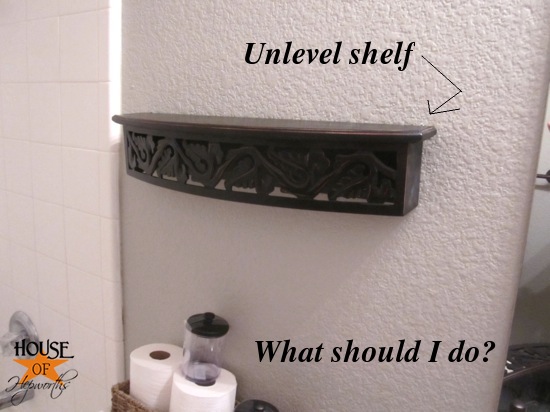 Obviously I needed to do something to get these things to sit level.
I went into my office and dug around for a minute trying to figure out what I could use to remedy this non-level situation. I totally scored when I stumbled upon the best invention ever. One that I use constantly around my house.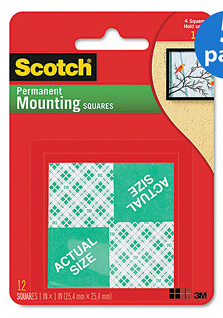 Scotch Mounting Squares.
These things are the best! They are kinda thick, and are sticky on both sides.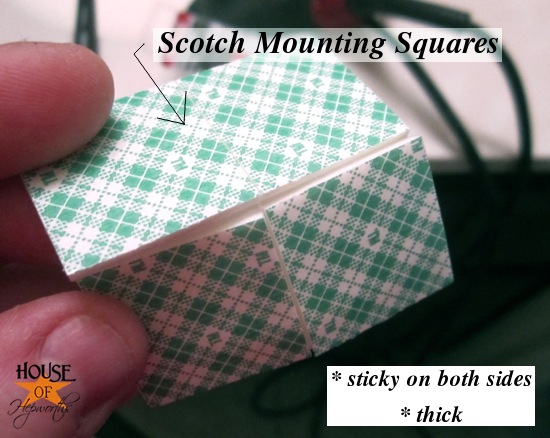 These squares will totally do the trick. All I did was take a square and cut it in half. Then I peeled off the paper on ONE side of each square, then stuck the two rectangles together to form a thicker Mounting Square.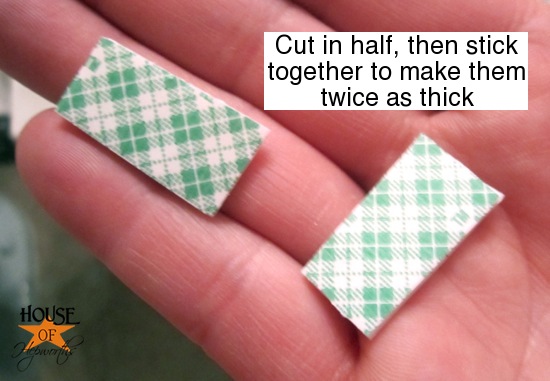 From there, I peeled off the paper on ONE side, and stuck it to the bottom corner of my shelf. Then I did this again for the other bottom corner.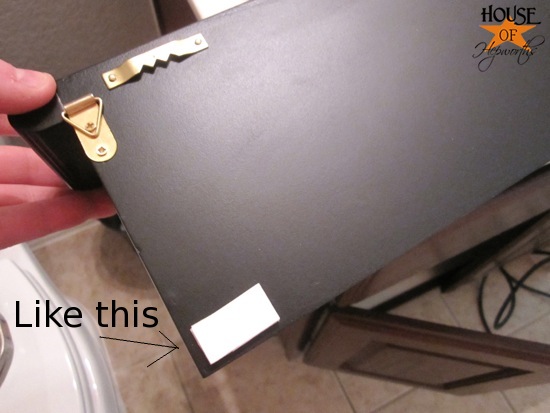 Please note: I didn't peel the paper off the back side of the Mounting Square. I didn't want it sticking to the wall, I just wanted it to sit against the wall.
See how the two pieces are stuck together then stuck to the shelf?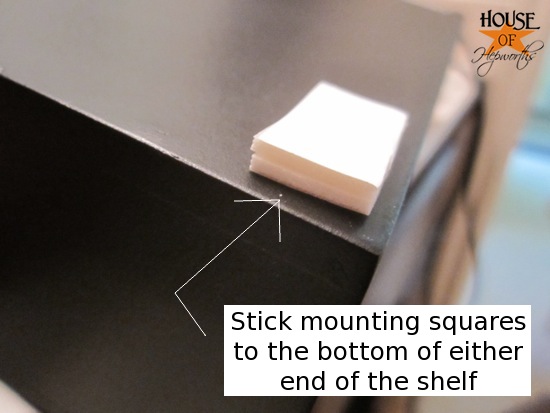 When I hung the shelves, the Mounting Squares gave it just enough space against the wall to make the shelves sit flush and level.
Such a simple and cheap solution to a really irritating issue!
Look how great they look now!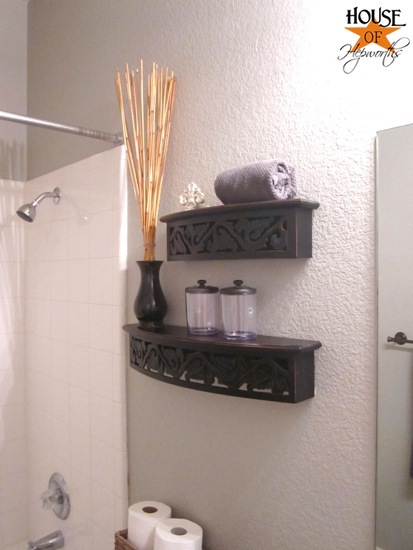 I'll be back tomorrow with even more riveting updates to this small but well used bathroom. Hopefully the end result will blow. your. mind. And not just when you are high either.
Have a great day, my friend! Stay tuned because in addition to this bathroom makeover, I've also got a laundry room renovation going on, and both kids are getting a little bedroom updating too. Yes, I am crazy! I love DIYing though!