Meet Chase:

Chase is our 8.5 pound Yorkie. He doesn't really look like a Yorkie though because we keep him shaved.
He's really suppose to look like this (which personally I think looks ridiculous, but I'm not a dog show person either):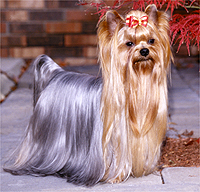 This is his, "Sup?" face:
When he's being naughty he tends to have an "Oh Crap! I've been caught!" look on his face.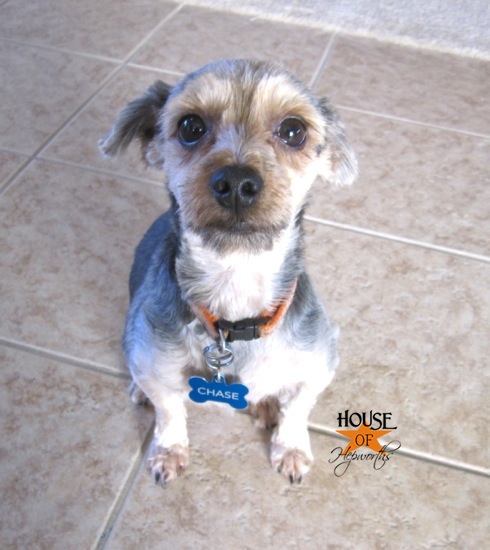 Chase loves to bark at cats. All.Day.Long. And he also loves to bark at people who come to our front door. He's a pretty good watch dog.
Chase's favorite spot for cat-watching and cat-barking is the left window in our piano room. It's low enough that he can see out. He spends lots of time behind the chair looking out the window.
I noticed something the other day that I found hilarious. Usually my piano room looks like this (notice the perfect carpet lines?):
Chase must be doing extra cat-watching lately because the room looked like this: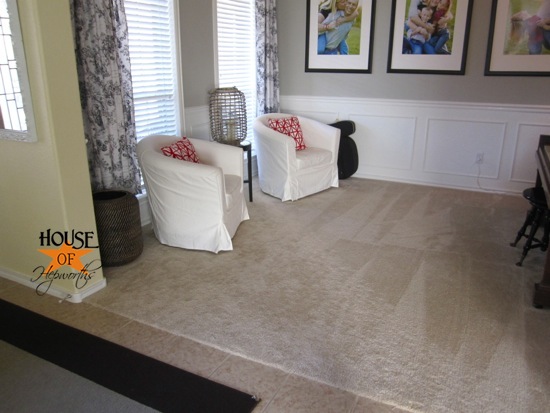 and this: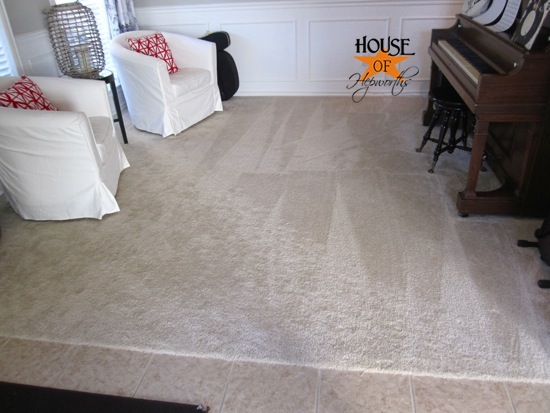 Do you see it?
How about now?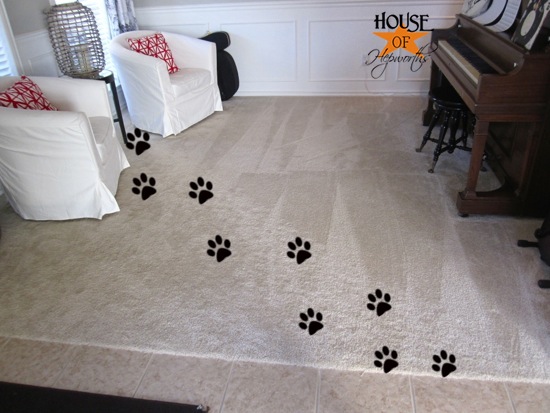 Chase runs back and forth through the piano room so much that you can actually see his little paw prints across my vacuum lines.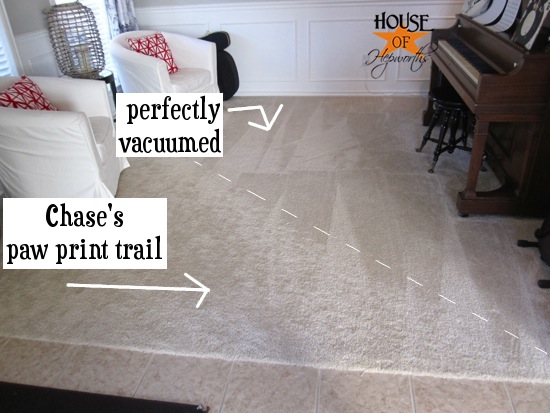 Is that not the cutest thing you've ever seen?
Yes, I do like having my carpet look nice, but to me it's really not that big a deal. My grandma had a formal living room that we were NEVER allowed to go into because "it messed up the carpet lines". I am not like that.
When I bust out the vacuum once a week I will make the carpet look nice, but the rest of the time I don't care. We live here. And a dog lives here. And I wouldn't have it any other way.
I really could do without so much of this though: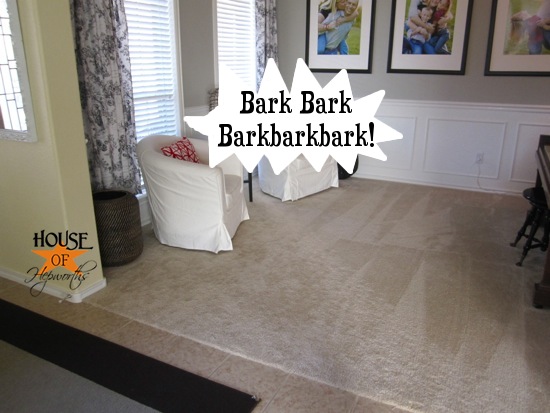 Do you have any pets? What little things do they do that you think are so adorable? Do they do anything that drives you cray-to-the-zee?