You guys ready for another craft? How about a Dollar Store Craft?!
Well, look no further. May I present the most simple Dollar Store Craft on planet earth: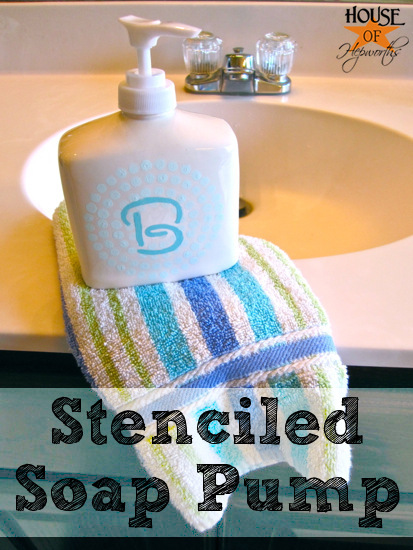 Start by buying a soap pump at the Dollar Store. Using a stencil, dab paint onto the soap pump.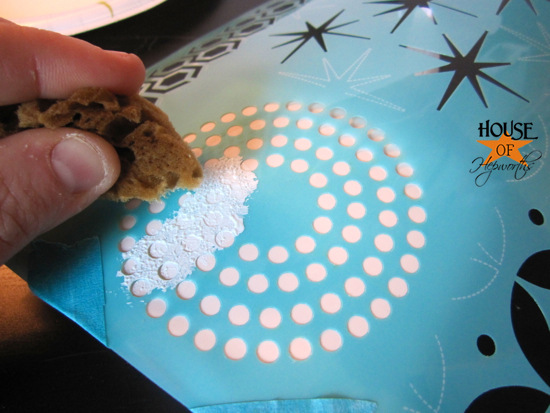 I used a very light blue so the Monogram overlay would show up better. Let this dry really well.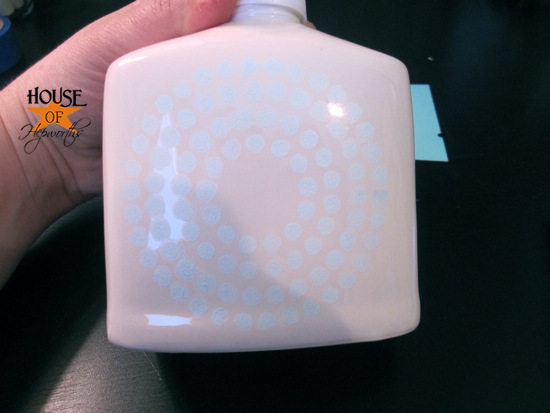 Now take a Monogram stencil and dab more paint on. This seems pretty obvious, but you are going to want to punch out the inner part of the letter first. 😉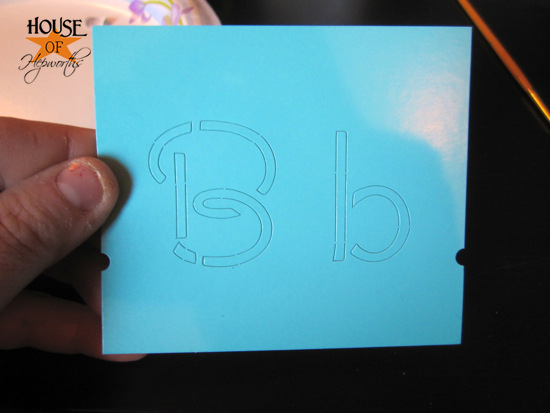 I used the new Martha Stewart Crafts craft paint which says on the bottle it's for any surface. I haven't actually used the soap pump (it's a gift) so only time will tell how well it holds up.
The end result? You're very own personalized soap pump. In less than 3.2 seconds.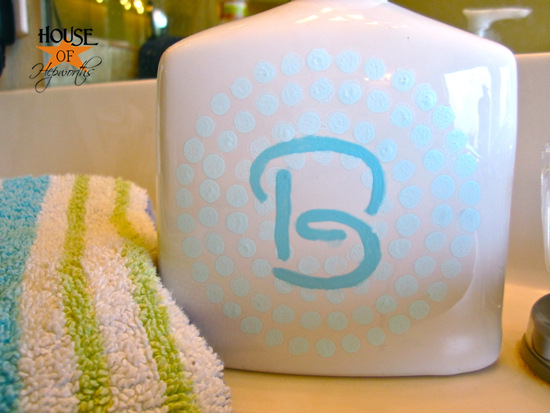 I made this for my momma for Mother's Day (pretend like you didn't see this, mom!). I hope she likes it. I'll probably suggest she put lotion in it instead of soap though. Everyone has too many soap pumps already, am I right?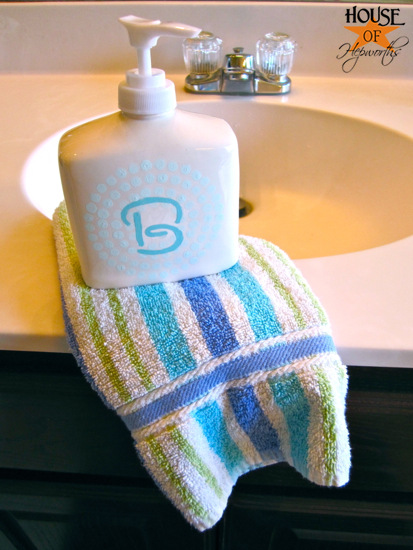 But lotion pumps? Now those are a hot commodity.
Even if you totally suck at crafting and were born with two left brains (and two left hands… oh wait, I'm left handed…), you can make this project.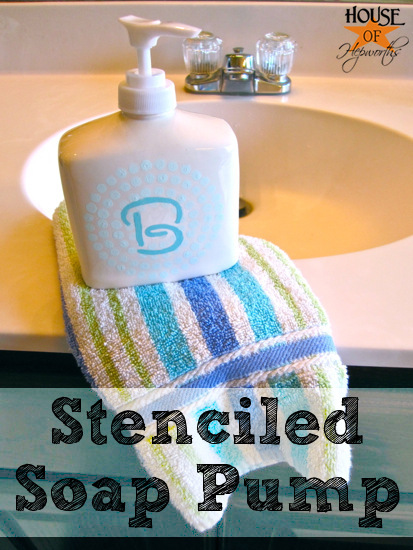 Happy crafting!