In an attempt to try to get one step closer to finishing my daughter's room, I updated her lamp. It was so easy it's almost not even worth a tutorial!
My daughter has this basic chrome lamp with a hot pink shade from Target.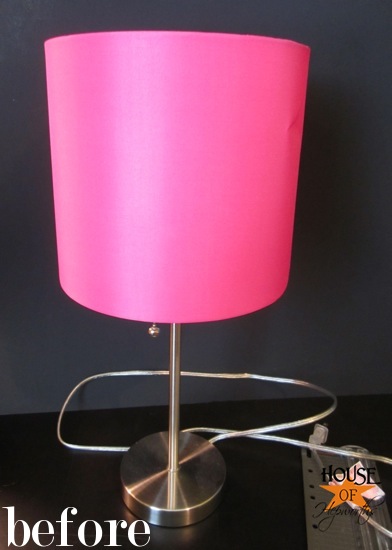 It seemed a little boring, so I just added some orange ribbon to the shade to help match her recently finished curtains.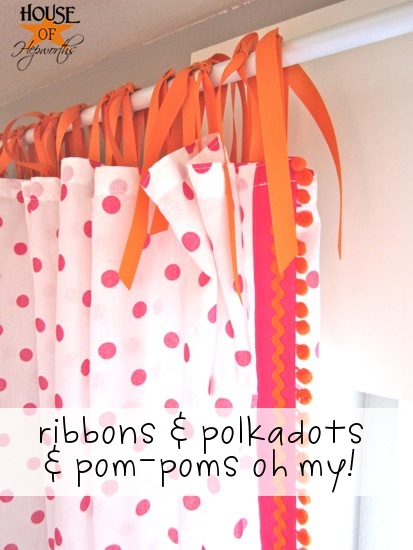 To add a little bling to the shade I just took some leftover ribbon…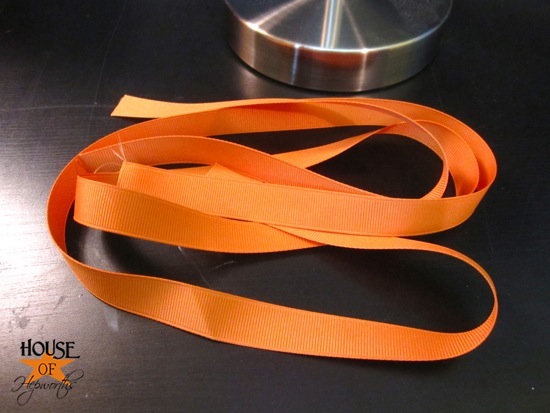 …and attached it to the shade with double-sided tape.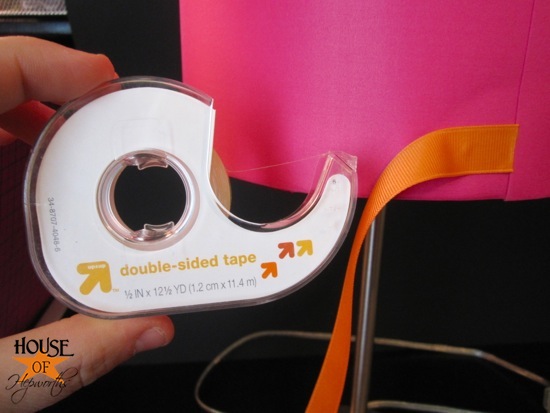 I started and ended at the seam along the back of the shade. For added bond I added a small dab of hot glue. To create the finished ribbon edge just fold the edge of the ribbon over and then glue it to the shade.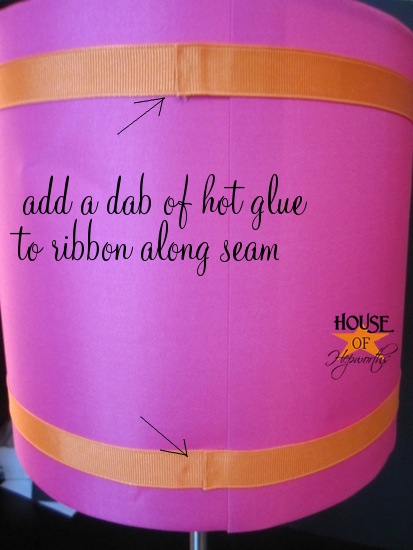 The result is pretty cute if you ask me!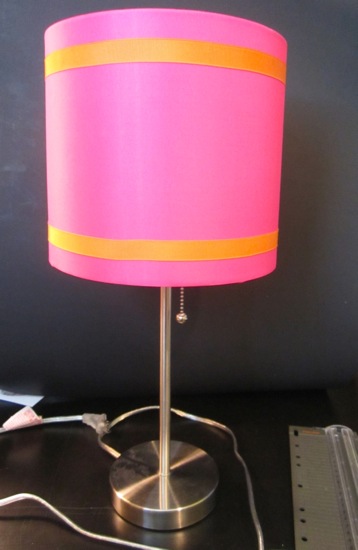 I considered adding some pom pom ball fringe around the bottom but it totally reminded me of a chihuahua wearing a big sombrero with dangly pom pom balls. Cute but not the look I'm going for.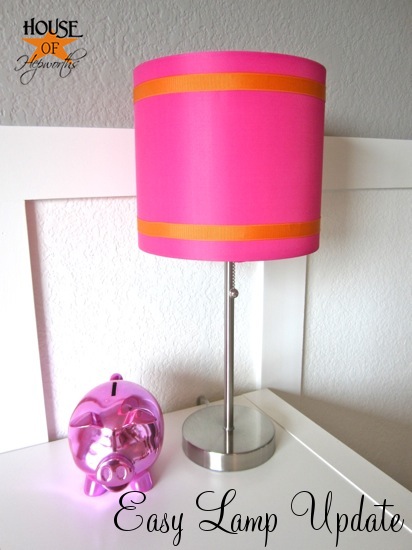 And with the light on: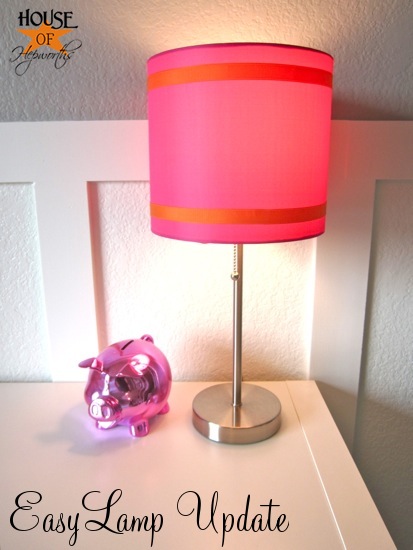 It's just such a simple update, but I personally think it looks so cute!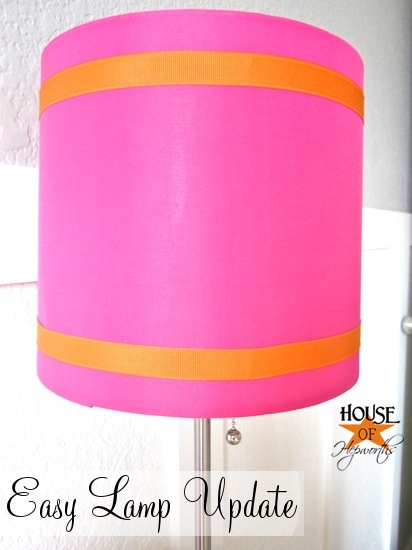 I can't wait until her room is finished. I'm now one step closer.