One of my favorite things to do is browse through model homes. They are chock full of decorating ideas that are usually very appealing to most styles. I have learned so many little tips and tricks about decorating and styling a home simply by walking through model homes and taking lots of photos.
In a recent model home crashing I saw the simplest decor that had a big impact. I just had to recreate it the second I got back home.
Can you believe it's as simple as a bowl full of faux moss rocks?
I saw this simple wooden bowl filled with basic fake moss rocks and just knew it would be perfect for my piano room. It helped that I already had the rocks and the bowl at home in my stash.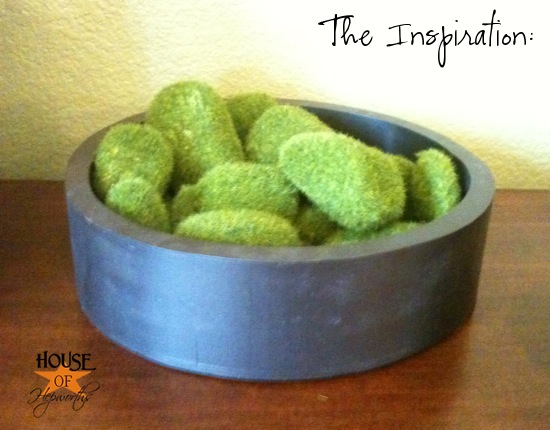 I found these moss rocks months ago at the Dollar Tree. I have looked for them since then with no luck. However, I saw a box of moss rocks last week at Target that will work just fine.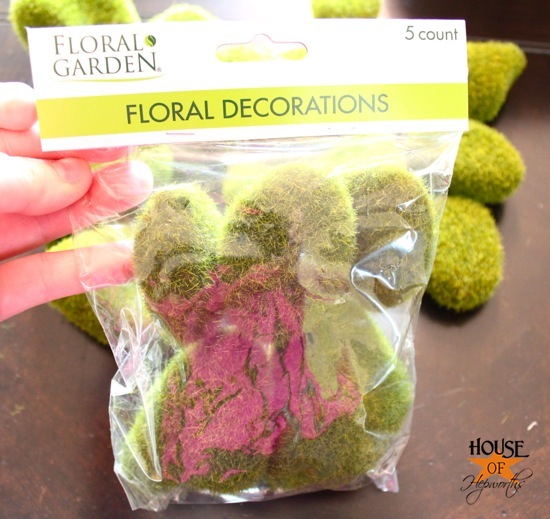 On a side note, if you see these rocks pop up at the Dollar Store again in the future, let me know, k? They are the perfect cheap versatile decor item that you can never have too many of. They look great in glass vases, wooden bowls, lanterns, wreaths, etc.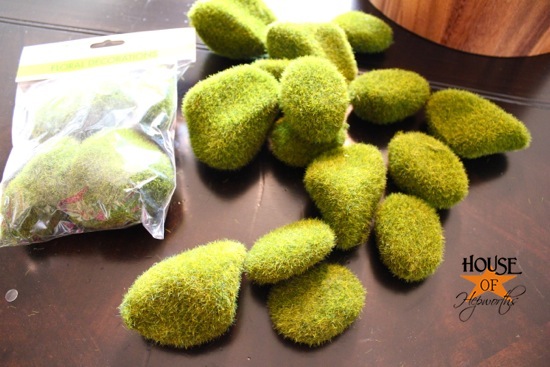 I scored this large wooden bowl at Target last year on clearance and have been stumped with what to do with it since then. It is large and deep and besides using it for salad I was really at a loss as to how to decorate with it. Thank goodness for the moss rocks!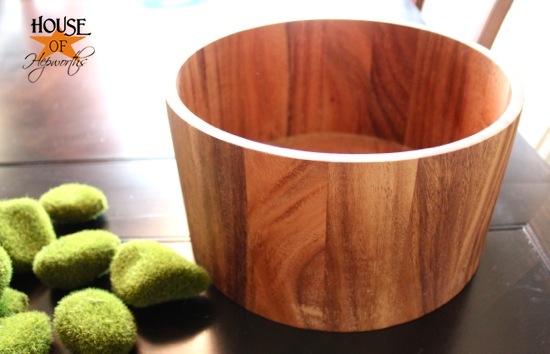 I used four packages of moss rocks but I probably could have used at least 8 packages. To make up the difference I wadded up a bunch of tissue paper and stuffed it in the bottom of the bowl before I added the rocks.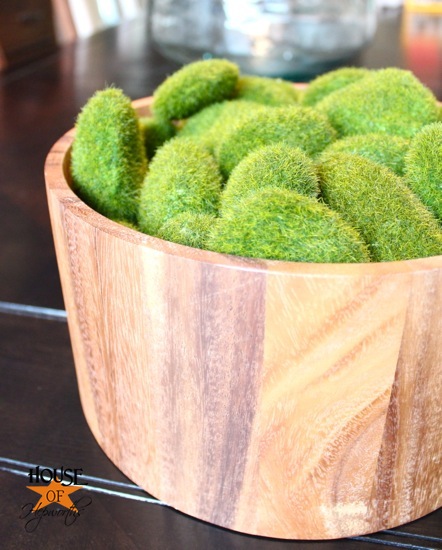 This new cute little decor is the perfect addition to my side table between my two chairs. I love how the green moss really pops out against the red in the pillows.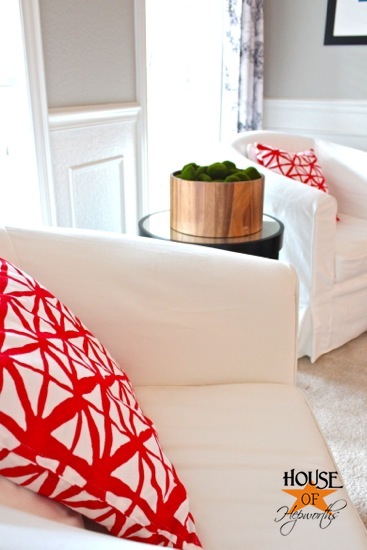 Isn't the wood grain on the bowl just fabulous? This whole ensemble just gives the perfect amount of earthy vibe to our piano room.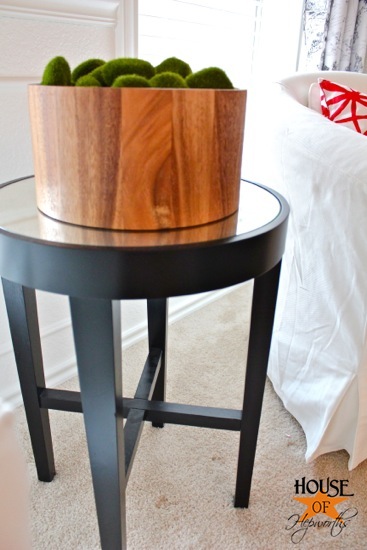 I still can't get over how simple this addition was to recreate. And I'm kicking myself that I had the bowl and the rocks just sitting there for months and never thought to put the two together until now.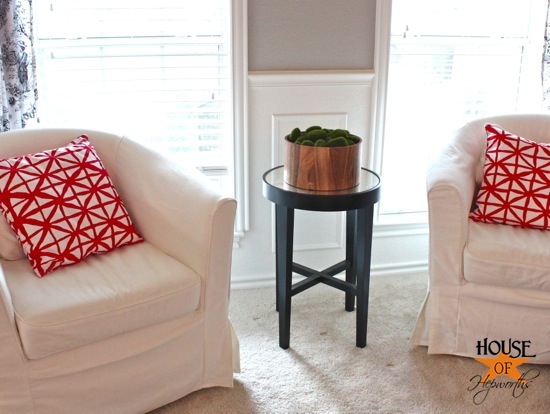 The moss texture on the fake rocks is so soft and fuzzy. When anyone sits in the room they instantly gravitate towards picking up and playing with the rocks. Kids and adults alike!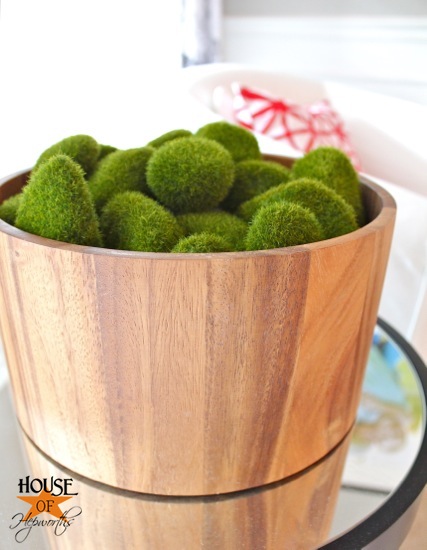 So there ya go, a simple easy to assemble decor addition that really makes a room *pop*. It's always fun to be crafty and make stuff, but sometimes the simplest things end up being my favorite.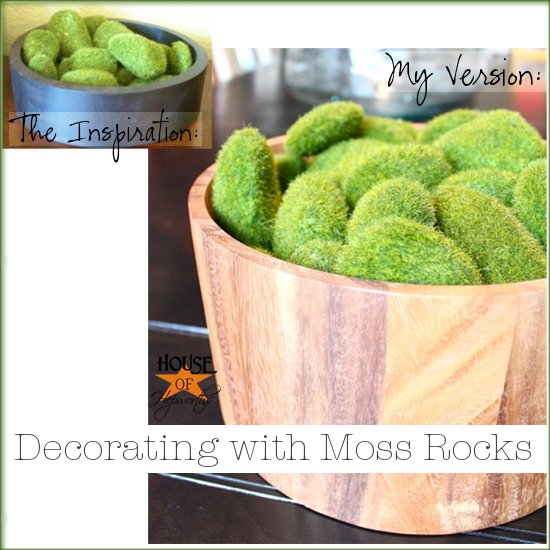 What are your go-to decorating accessories? Do you like browsing model homes? What is your favorite decor item in your home?
Enjoy life and have a great week!