Last weekend Ben and I ran a marathon. Well, not really ran. And we did it barefoot. I didn't even put a sports bra on. In fact, our marathon didn't involve running at all. Instead, it involved swapping out 6 awful builder-grade faucets for new only-slightly-more-expensive replacements.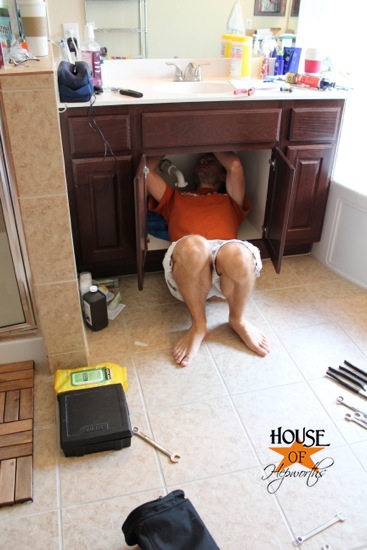 I say "marathon" because it literally took us all day and any amount of mental strength we could muster up. I wanted to quit several times. But we endured and get 'er done.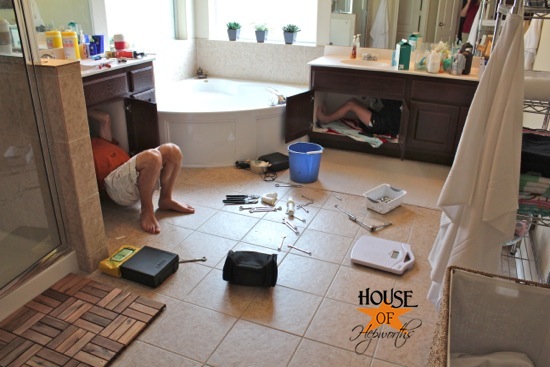 Most of the day Ben spent on his back under a sink. It was really hard for me to refrain from poking or tickling him while in that position.
Travis even got in on the action. He wanted to help so badly, so finally I was like, "Sure! How about you start taking the old fixture out?" I never thought he'd be able to figure it out, but that kid is sharp. He ended up being a huge help and turned off the water and undid all the old fixtures before Ben came in behind him and put in the new ones.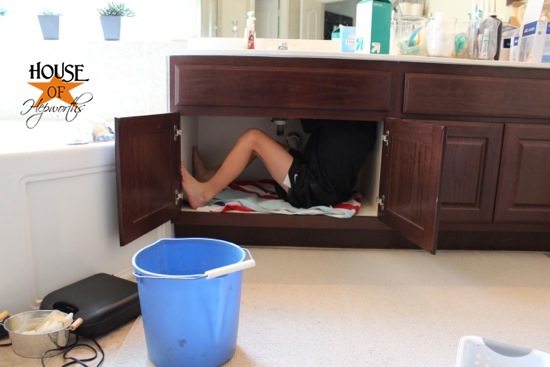 I initially had given him this busy-work task just so he'd leave us be, but in the end we were grateful to have his help.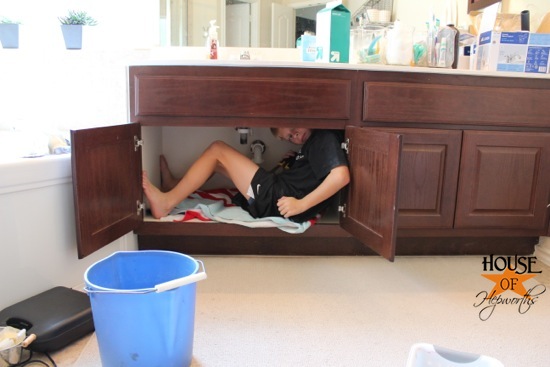 Here's where we started. Pretty basic. The plastic knobs were doing nothing for me.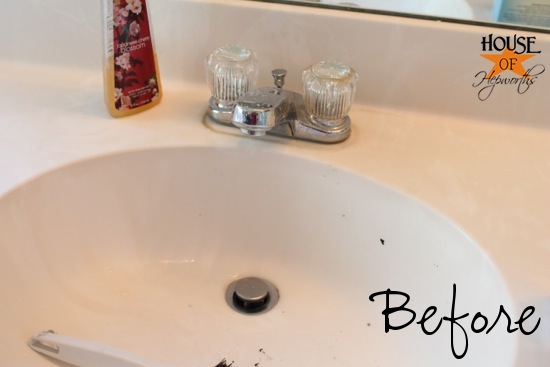 And here's what the new one looks like. So much better.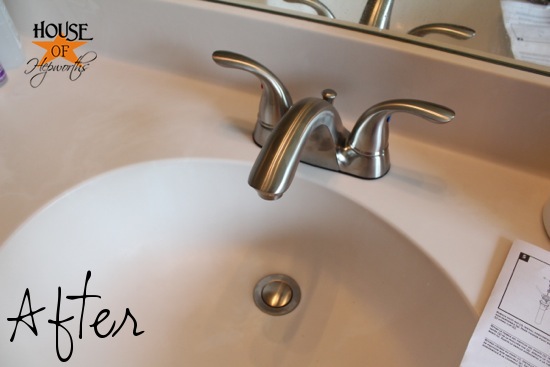 We have 5 bathroom faucets in this house, so we didn't want to break the bank on something ubber-expensive. We found these Glacier Bay faucets in brushed nickel at our local hardware store for only $28 each. For $140 (plus tax) we were able to purchase all five faucets.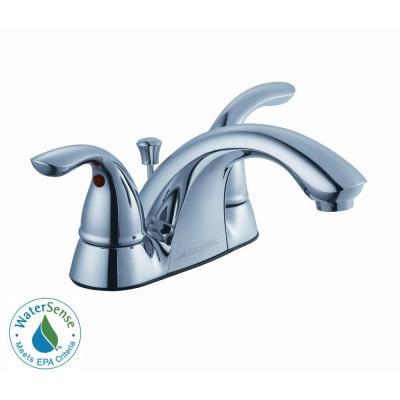 I'm sure they aren't the best quality faucet on the planet, but they are much prettier than the original.
Here's the Master Bathroom with the new faucets. It would have been awesome if I pushed the garbage can behind me while snapping photos. Oops. At least I picked up the dirty undies off the floor.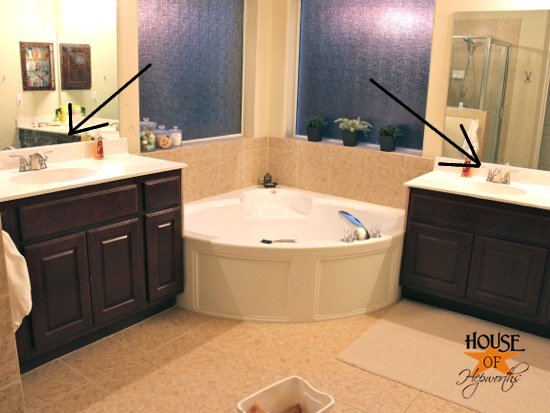 Reflection photos are always fun.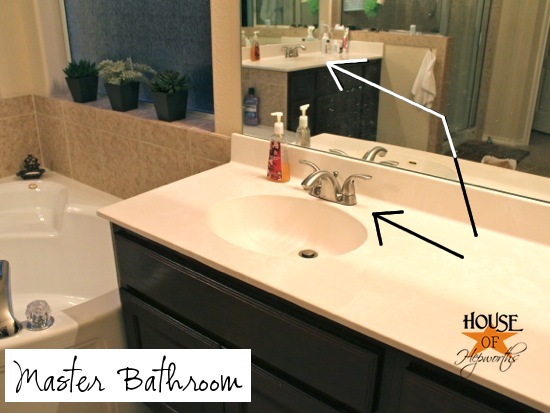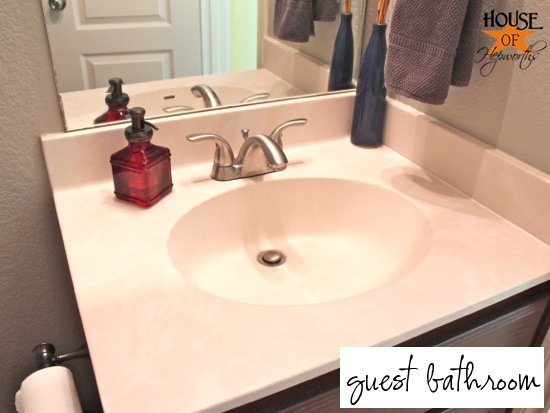 In addition to installing the new fixtures, I am very eager to get working on doing something (anything!) with the following two bathrooms. They are beige on beige on beige and need some sprucing up.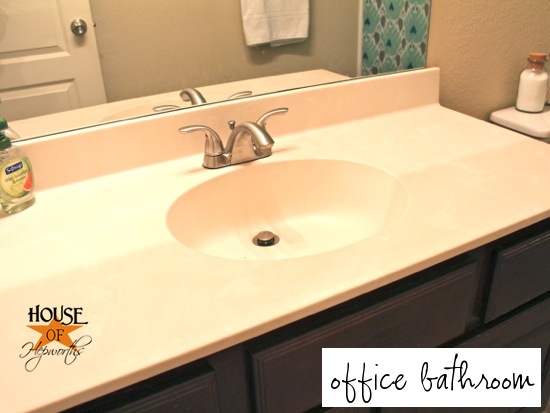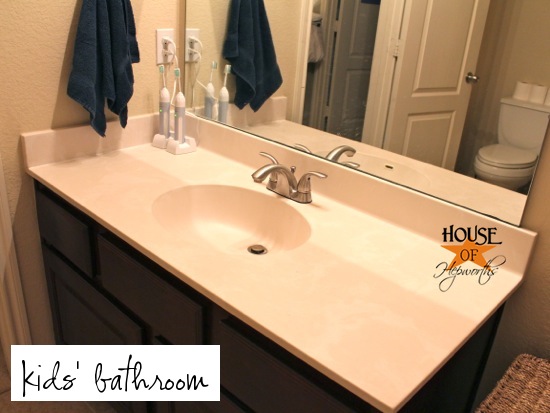 In addition to all the bathrooms we also swapped out the kitchen faucet. TWO years ago I added a nozzle to my crappy kitchen faucet as a temporary fix until we replaced the entire faucet. Little did I know I would use that awful fixture for two more years.
While at Costco I found this fixture for only $79.99. It isn't on Costco.com so I can't link to it, but I just bought it there last week. I found some on amazon for $109.99, so get it at Costco if you want one. It's called "Water Ridge Patrician Series Kitchen Faucet: Brushed Nickel".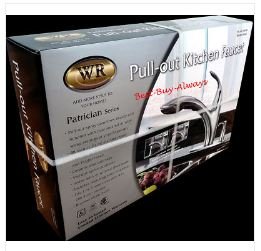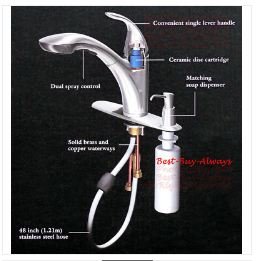 I had my eye on a different faucet at the hardware store that was over $200, but when you find one for such a good price (less than $80) it's hard to resist. It's funny how price will change ones priorities all of a sudden.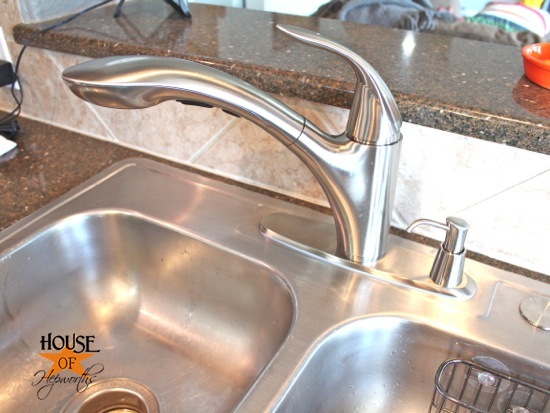 After living with an apartment-quality fixture for over two years, this is a welcome change. The faucet does a basic stream, a spray, and the end of the fixture pulls out as well. As an added bonus it came with a little soap pump.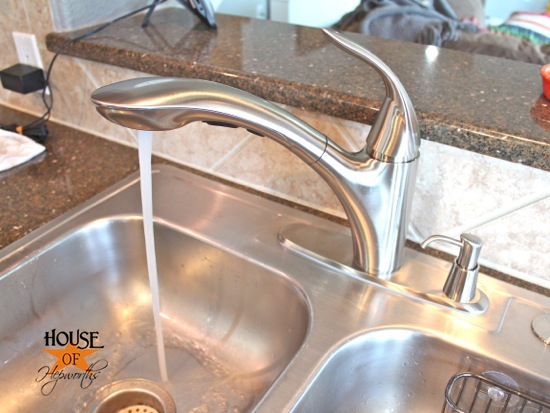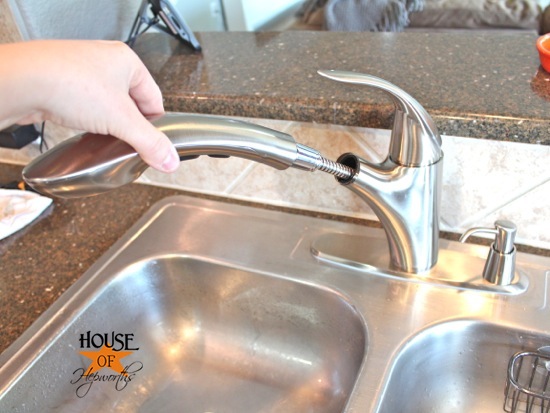 My only complaint so far is that the fixture is too good. Really. The water comes out much faster than the old crappy fixture so I have to barely turn the water on or it sprays everywhere.
Why does this complaint remind me of a job interview? "Tell me, what are your weaknesses?" "My weaknesses are that I care too much. I work too hard. I'm an overachiever."
So ya, the faucets "weaknesses" is that it sprays too well and the water comes out too strong.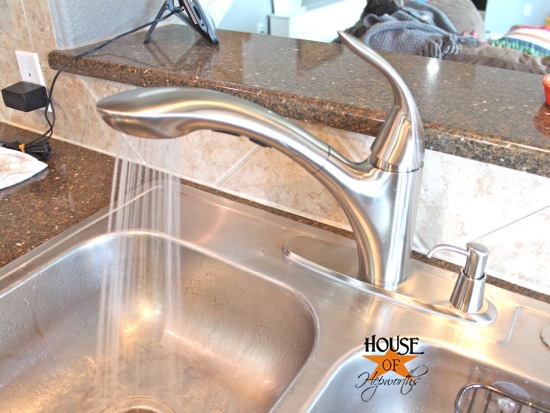 Before and After: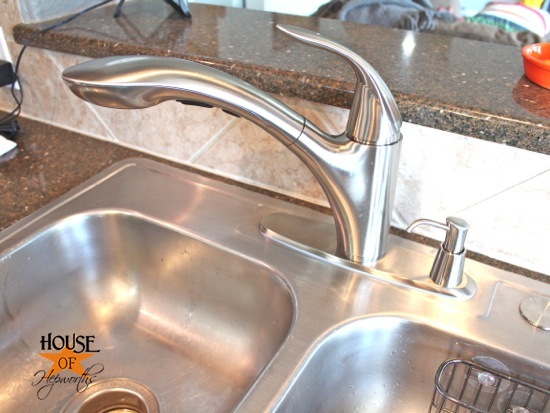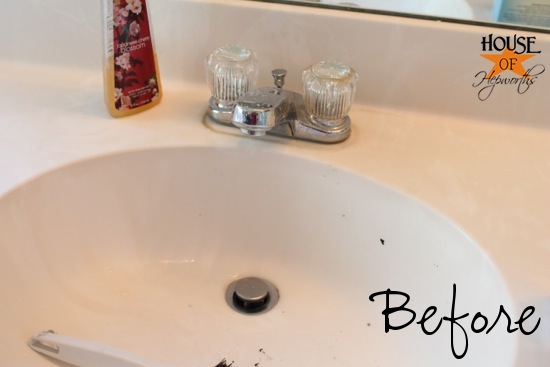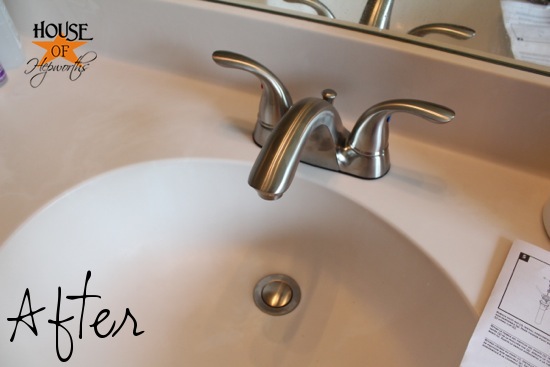 When we bought this house Ben said it was "finished" and wouldn't need any work. I told him I can find 10 years worth of work in this house. I think he's starting to believe me.
Oh, and if you were looking for a plumbing tutorial for installing fixtures, it's pretty self-explanatory. Pay attention to how you take the old fixture apart. Install the new fixture the exact same way. Also, all fixtures come with directions that are much better written than anything I could come up with. Read them. They actually work. 😉