I have been really into the best welding magnets at Industrial Farmhouse look for awhile. I would describe Industrial Farmhouse as 'industrial metal warehouse with a touch of NYC loft' meets 'rustic wooden barn farmhouse with lots of chicken wire'. It's such a random pairing, and I absolutely love it. Bring on the ceramic barn animals and chicken wire baskets and pair them with anything from Restoration Hardware. The looks makes me ga-ga.
Last month Dana over at House*Tweaking posted about some amazing Industrial barstools she purchased through Overstock.com.
Aren't they just fab?
In addition to being totally fab, they are also the exact 'industrial metal warehouse with a touch of NYC loft' look that I am totally digging. The stools are a style called Tabouret, and Overstock also carries some chairs that match.
The second I saw the chairs, I knew they were exactly the look I want in my breakfast area. And to seal-uh, the deal-uh for me, in Overstocks photo, they have the chairs paired with a very rustic farmhouse style table. Exact. Look. I. Want. in my home.
I hemmed and hawed for a few days about the chairs, and finally pulled the trigger and ordered two sets (they come in a set of 4). I also went ahead and ordered the matching barstools.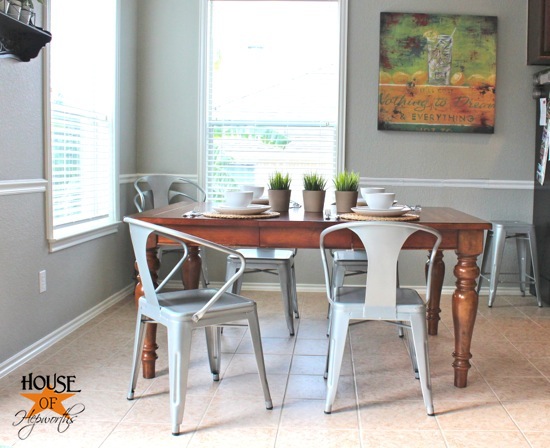 I am seriously so in love with these chairs. They not only look cool, they are surprisingly comfortable. And they were a really great price (only $50 a chair).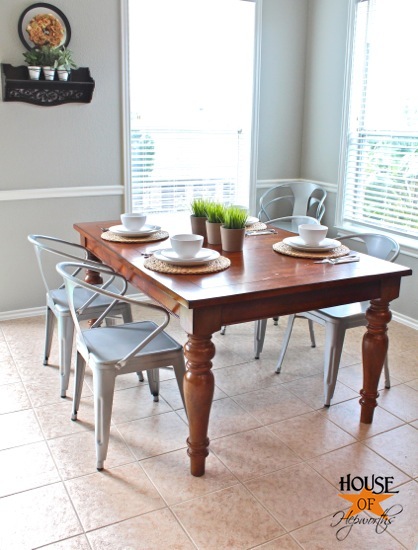 Currently I have them paired with our original breakfast table. Eventually Ben and I want to try our hand at building our own Farmhouse style kitchen table. The key word there being "eventually".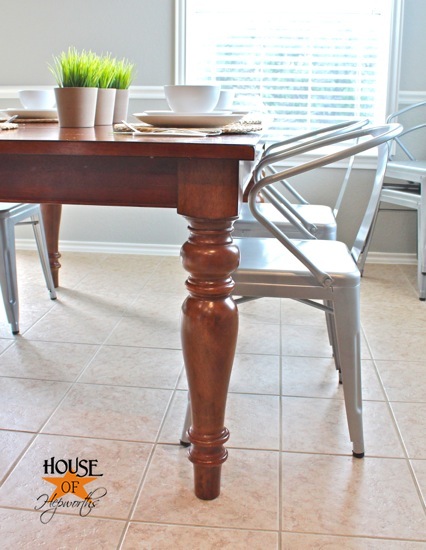 The chairs come in a variety of colors, but I chose the basic metal color to give it the most industrial vibe possible.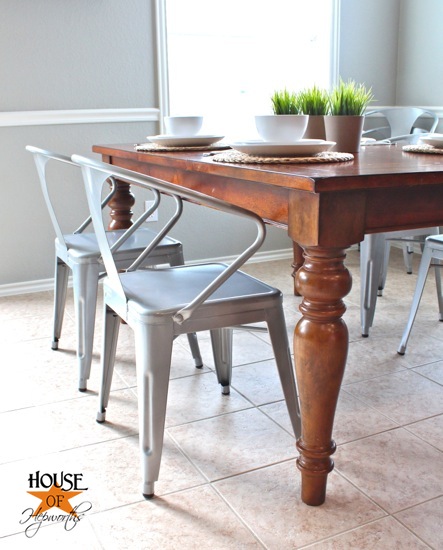 If you are thinking about buying a set of these chairs, I will admit that because of the way the arms are, overweight people might not be able to comfortably fit in them. I am about a size 12/14, and if I were much bigger I probably wouldn't fit comfortably.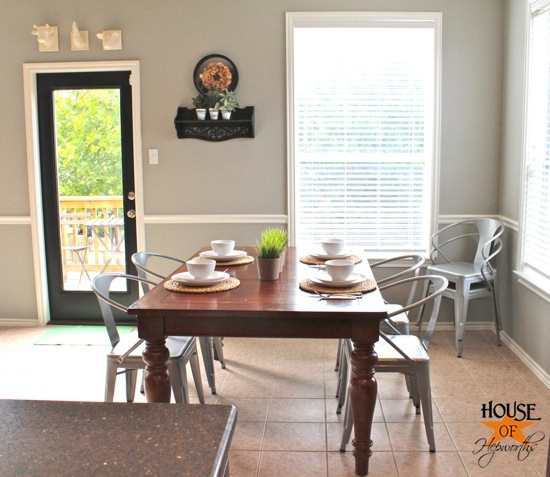 One thing I really love is that the chairs stack. You can stack up to 4 chairs together to save space.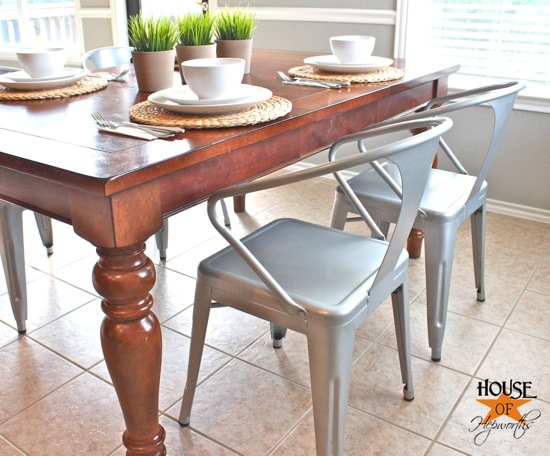 Because you have to order in sets of 4, I ended up with 8 chairs even though I only needed 6. I put the extra two chairs upstairs in our game room. The kids use them at their computer desk.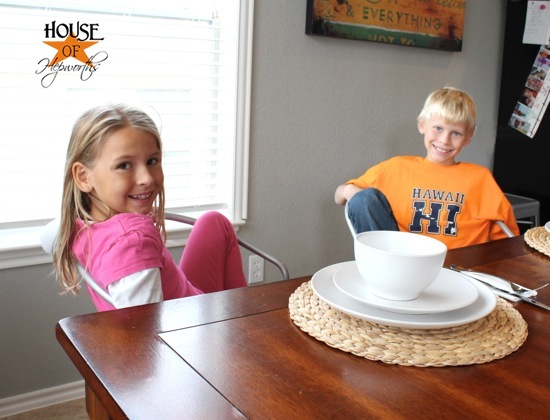 Not only are the chairs pretty easy on the eyes, they are really comfortable. Don't worry, my boy has since had a haircut. He was looking pretty shaggy, wasn't he?!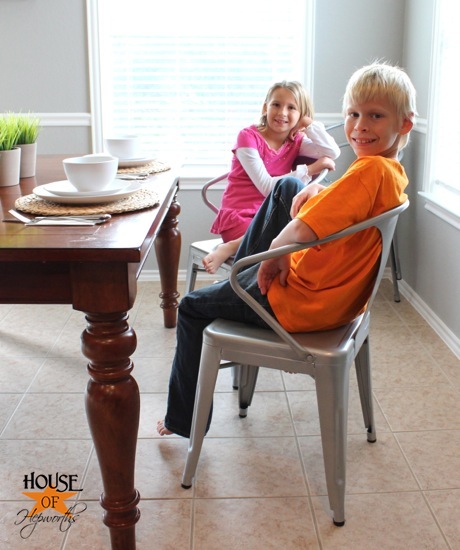 And here are the 24″ counter-height stools I bought. We don't have a proper bar to sit at, but the kids sit on the side of the island daily anyway.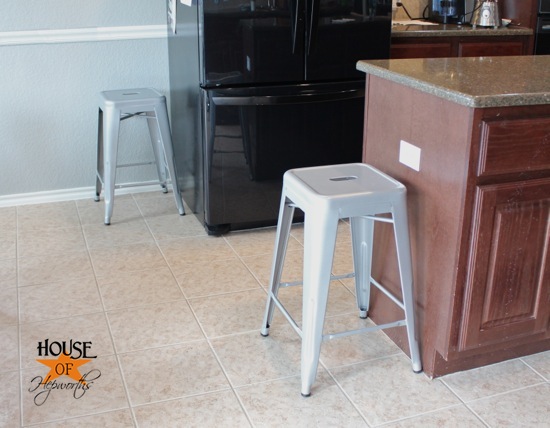 Here are the links to the chairs and the stools.
I am not affiliated with Overstock in any way, shape, or form. I do not get any kind of compensation from them. I am sharing their link with you because I like the chairs I bought and figured you might like them too.
Have you nailed down your style? It took me a long time to figure out what look I like. What is your favorite decorating style? I love hearing about what other people like.