I generally don't post on Monday mornings (only Monday evening) but I'm throwing in an extra post this week to share four cool Christmas craft ideas from my friend Jocie. And as always, I'll be back tonight with a post from yours truly. Hint: It's another DIY project in my laundry room. See you tonight!
*********
Thanks so much, Allison, for having me here at House of Hepworths! I'm Jocie from One Project Closer's The Better Half. Here's my fam – me, Lucy, Izzie, and Ethan (the hubs).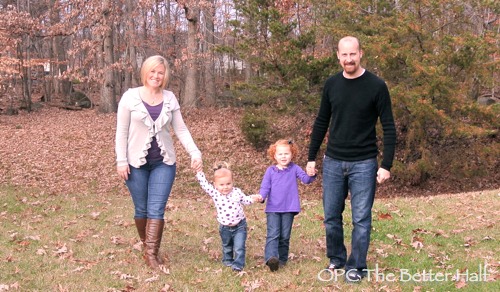 Our main blog, One Project Closer, has been around for 5 years, but The Better Half was launched about 6 months ago. At The Better Half I share my most recent crafts, decor, and DIY projects, and occasionally show off cute projects involving my kids. Kim, the other Better Half, works 24/7 to provide up-date home improvement coupons. We also have a weekly link party every Friday called The Humble Brag.
To kick it off, I made a pretty Plastic Spoon Christmas tree:
In working on my Christmas mantle, I made a rustic and glam reindeer using an unfinished wood reindeer from Michael's, burlap, and an old mirror: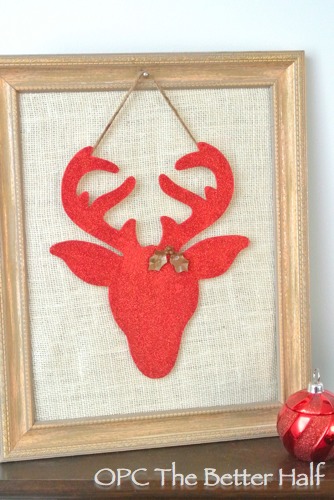 I made glittery pinecone place card holders:
And most recently, I made a subway art Christmas Tree Pallet: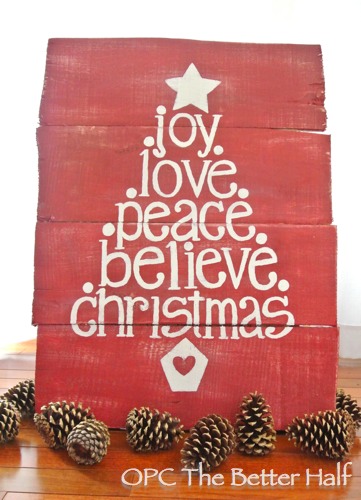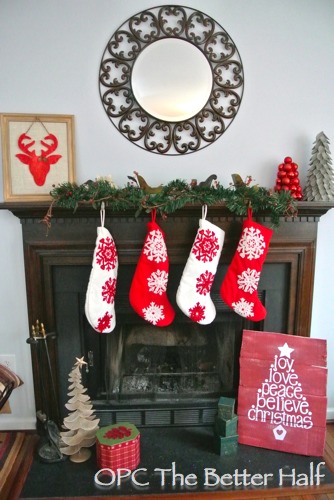 I've still got a lot more Christmas decorating to do, including my mantle, but I'm enjoying the process. The tutorials for all these projects can be found on our blog. What about you? What decorating do you still have to do?
For more fun projects and crafts, visit Jocie at The Better Half. Hope to see you soon!
*******
Thanks Jocie for sharing some fun holiday crafts! If you would like to pin any of these crafts to your pinterest boards, please give Jocie the credit she deserves by clicking through each project and pinning directly from the original source on her blog.
Have a great day! I'll see you tonight with a laundry room update. Squeal.