Want a simple inexpensive way to update some tired Christmas decor? Cover it with spray paint.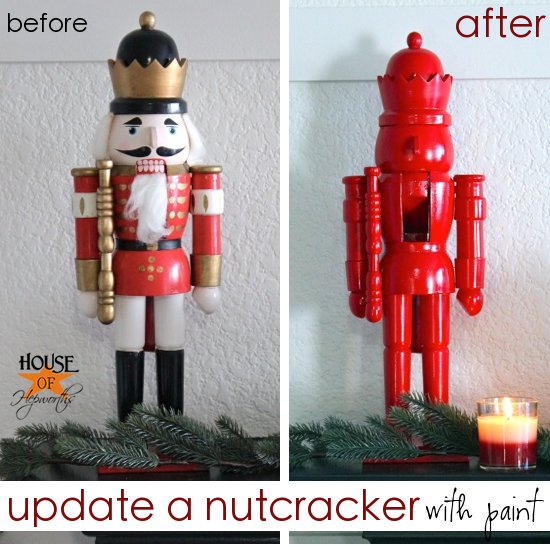 Ever since I gave some dollar store nutcrackers a coat of spray paint two years ago I've totally been digging the clean streamlined look.
After Christmas last year I found this huge nutcracker over at the thrift store for only a few bucks. I scooped him up, stuffed him in my attic, and have been eagerly anticipating his makeover for a year.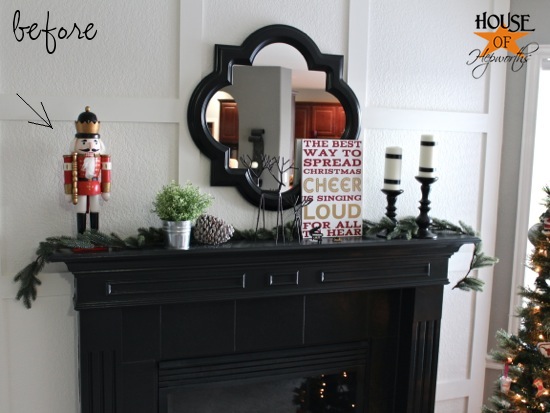 He wasn't gross or ugly before. Some people really love the traditional look (as do I), but I wanted him to be more modern looking up on my mantle. I opted to give him a few coats of bright red glossy spray paint. Don't worry, I didn't paint over a one-of-a-kind expensive nutcracker. This guy had a k-mart sticker on the bottom.
I started by removing all his fuzzy hair. It was pretty easy to rip the hair and beard off, but it did leave a bit of glue residue.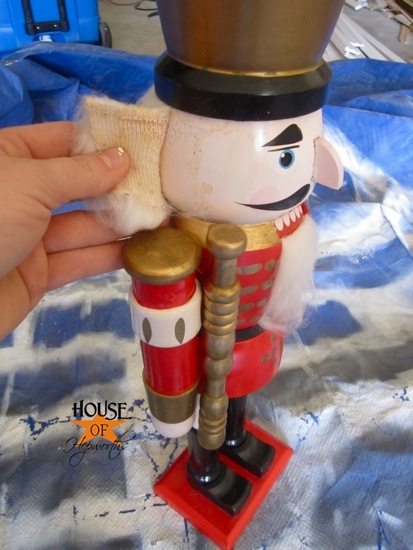 I removed all the remaining glue by using some 220 grit sandpaper. I also gave him a once over with the sandpaper to get any additional grime off him.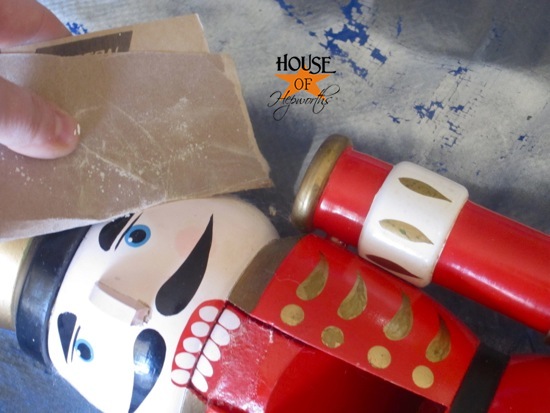 Once the sanding was finished (5 minutes tops) I gave him a few coats of primer. When spray painting I generally prefer Rustoleum brand. The Ultra Cover 2x is my #1 pick. If I am forced to use Krylon I will, but I REALLY really prefer Rustoleum. (I am in no way affiliated with either company. This is truly my honest opinion from years of spray painting. Rustoleum is a superior product.)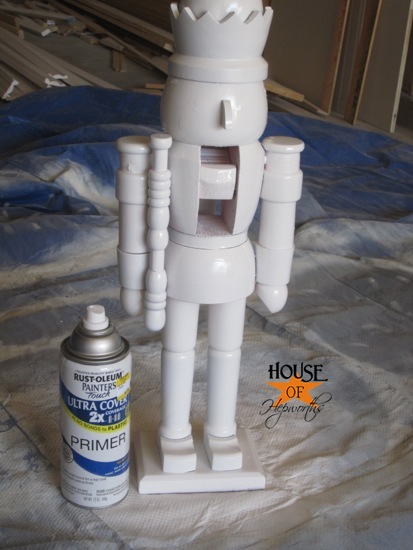 After the primer dried he got several coats of the Rustoleum Ultra Cover 2x Apple Red in a glossy finish. I started by painting all sides of him while standing up.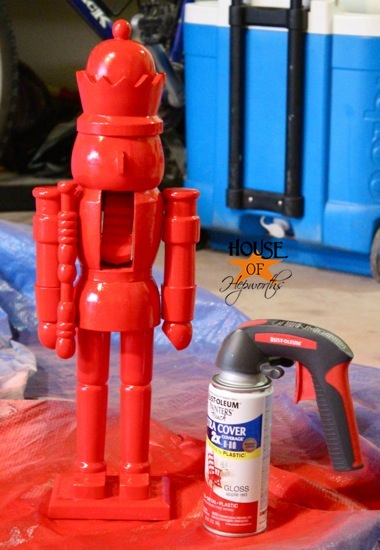 And then to get any places I may have missed I laid him on his side and painted again. When he was dry I flipped him over and did the other side.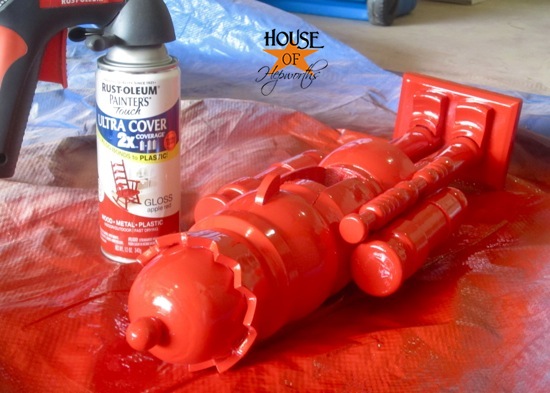 When he was dry he resumed position on my mantle. I just love how much the nutcracker really pops now that he's bright red.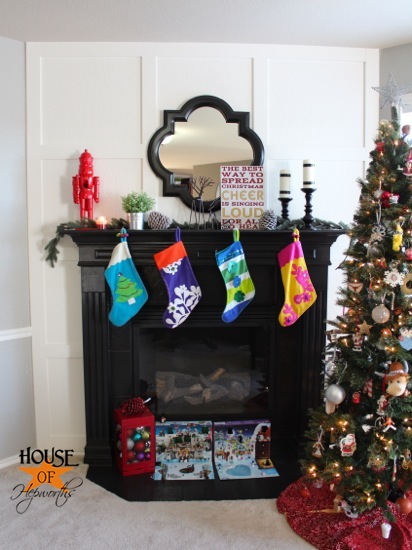 Next to the fireplace is our family tree (the only tree we are putting up this year) filled to the brim with ornaments we have collected over the years. And I know the clutter on the hearth doesn't look "professional" or "staged" because it isn't. I'm not a professional decorator – just a mom and wife who likes to blog about my home. And in our home, that's where the kids like to keep their Lego Advent Calendars, which is a family tradition, all month long. And of course, on the mantle is my new Elf quote art I made a few weeks ago.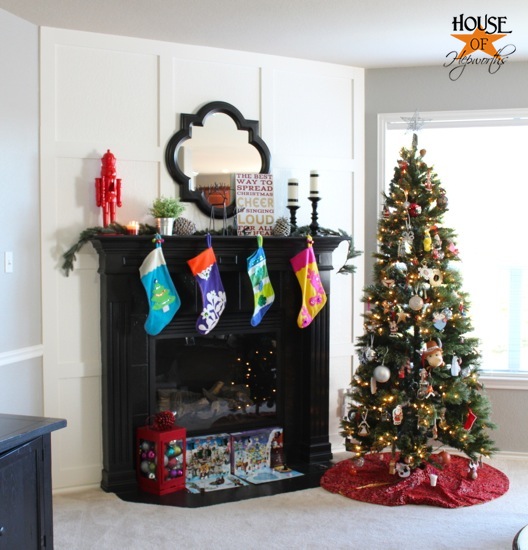 And now, back on topic. If you are tired of your same ho-hum decorations, don't toss them out and spend more money on new stuff. Just refresh them with some spray paint. Or glitter. Glitter always makes everything awesome.