Monday the 14th (of January) was my son's 11th birthday. I am still in total denial that my adorable little toddler is now 11.
He starts 6th grade next year and will get to pick an elective, which he has decided will be Band. He really wants to follow in his daddy's footsteps and be in the marching band in high school (I was in choir). Right now he plays the piano, but his dream is to play the drums and be a part of the drumline in the marching band. You can't really be in the drumline unless you know how to play the drums, so we bought him a drum kit for his birthday.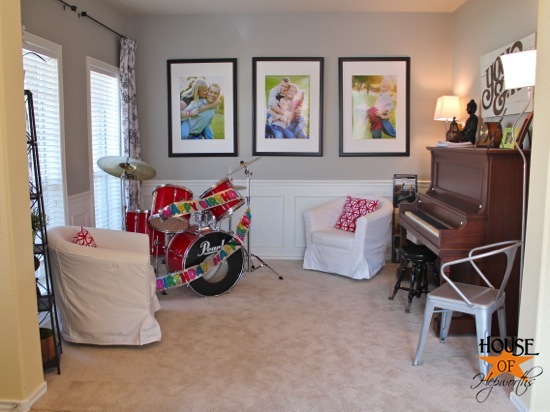 We browsed Craigslist for weeks looking for the perfect drum kit that was cheap enough for us to afford. We totally lucked out and found this red Pearl kit. It was missing some hardware and all the cymbals, so we had to order a few parts and purchase some cymbals at the local music store.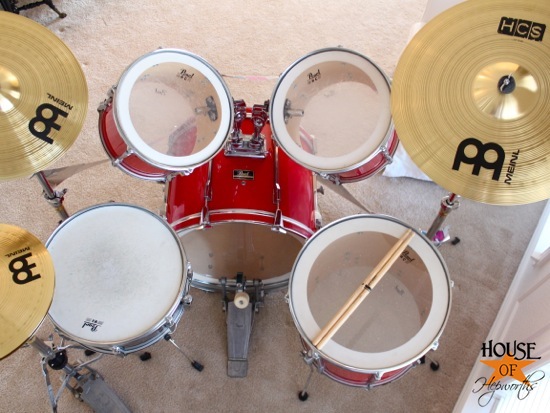 The drums are in great condition but they were dusty from sitting in someone's garage. They also had a lot of marks on top. I cleaned them with some Shaklee spray cleaner and a soft rag. I also took a Magic Eraser to the tops of them to see if I could get all those marks off. I was a little nervous, but if I ended up ruining one, the tops of the drums can be replaced and are not too expensive, so I just went for it. That Magic Eraser can seriously clean anything. Check out the before and after!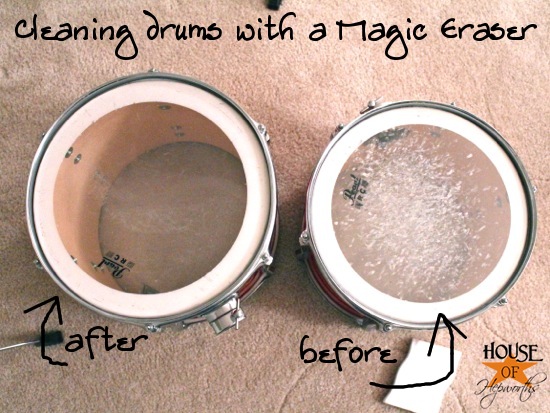 As for our son's reaction? He couldn't have been any happer if he tried. He was literally completely speechless.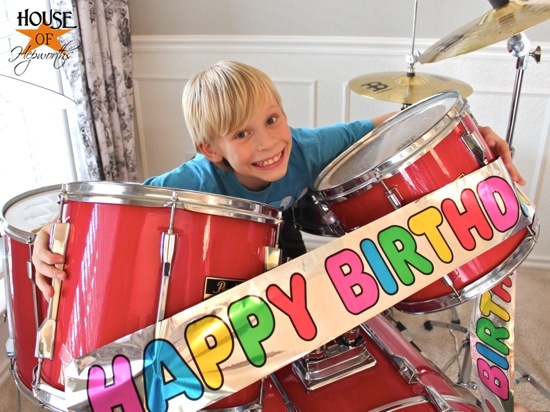 He dinked around on the kit for about 15 minutes before school and then pretty much played on it the entire afternoon. This kid has some serious rhythm. He has never played on drums in his life, and within only a few minutes he was banging out a real drum beat. Now I'm the one that's speechless. It really helped that he already plays the piano.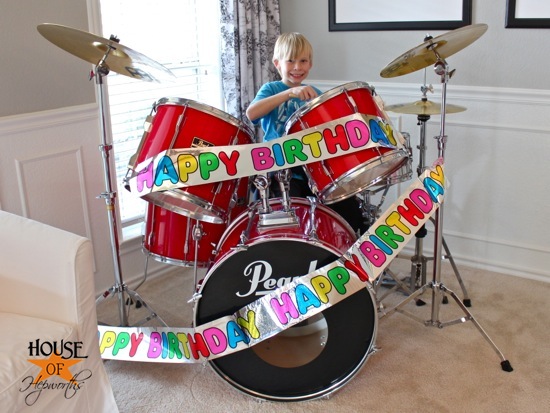 Of course, Ben busted out his ge-tar and the two of them had their very first jam session. They were playing a Weezer song (Beverly Hills), and then they started working on a Victoria Justice song (Make it Shine).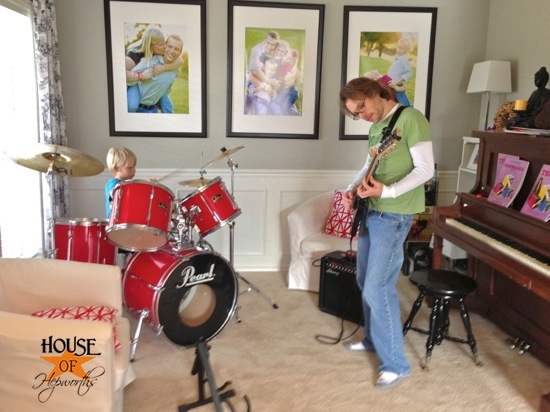 I don't know if I've ever even mentioned this on the blog, but we are a musical family around here. We all play the piano and in addition Ben also plays the guitar, oboe, sousaphone, some percussion stuff from his band days, a Russian accordion called a bayan, and pretty much anything else he picks up. Some are surprised that we bought a drum kit (because they are so loud!) but if you know my husband at all, you wouldn't be surprised. In another life he would LOVE to be a band director. Maybe when he retires some day…
Here's a quick video montage of our son opening his gift, his adorable reaction, and a little jam session showing how quickly he has already picked up playing the drums.
And here's a video that I uploaded two months ago of him playing the piano (he can play this song flawless now. I should make a newer recording). He's playing the official piano version of Video Killed the Radio Star as played by the Buggles keyboardist Geoff Downes. Ben is in a band and they wanted to cover this song, so Ben actually purchased the official keyboard lesson from Geoff Downes. Once Ben had it mastered he taught it to our son.
So ya, we now have a drum kit in our front living room aka the piano room. Sometimes your kids passions trump your decor.
And on a similar note, one fun thing we do each year for both kids is to fill their room with balloons while they are sleeping so when they wake up they have to walk through a sea of balloons. They love this tradition!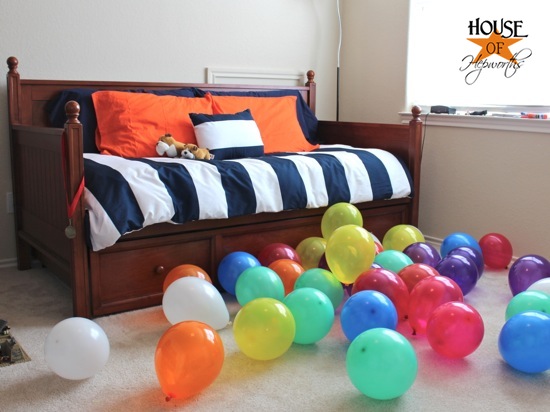 We didn't do as many balloons this year because we ran out of time after setting up the drum kit all night. But he did get about 40 balloons and he was happy.
Happy 11th birthday, my little man. This kid makes me happier than a bird with a french fry.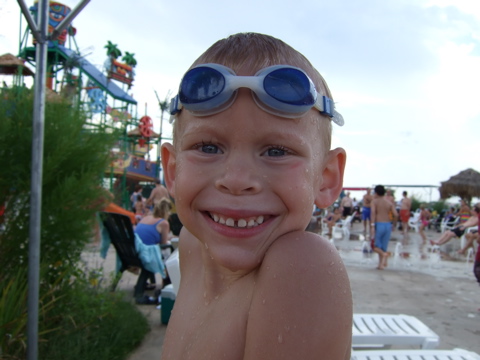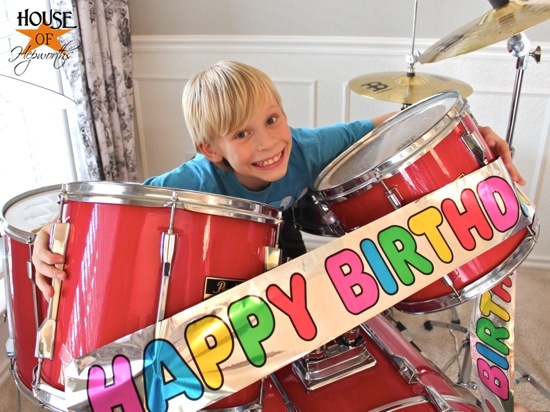 See all my blog posts with videos here.


Instagram || Facebook || Pinterest || Youtube
Shop our favorite tools & products
Thanks for reading! Have a wonderful week!