John and Sherry from the wildly popular blog Young House Love recently published a pretty awesome home decor and craft book, also titled Young House Love. Tuesday they flew to Austin as part of their book tour. They have been quite the globetrotters lately. Austin generally doesn't get such an honor (usually we are skipped over for the bigger cities, Houston and Dallas) so we were quite excited and giddy to be able to attend an event.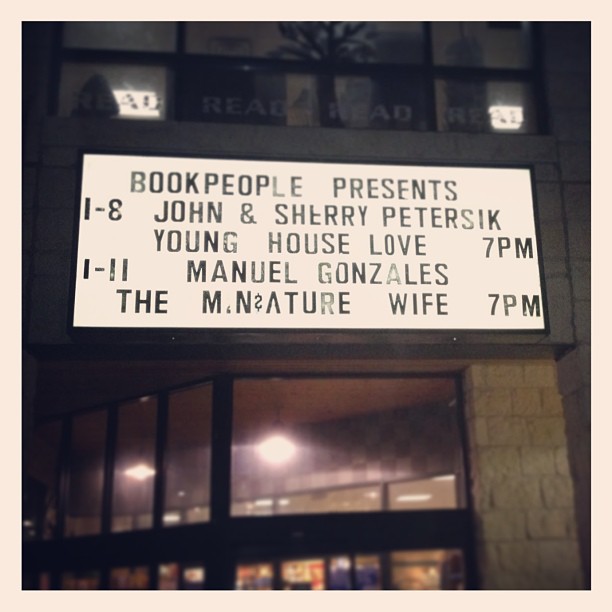 My BFF Beth from Free Stylin' went with me. Here we are eagerly awaiting John and Sherry to bust through the curtain and share some book insights with all of us.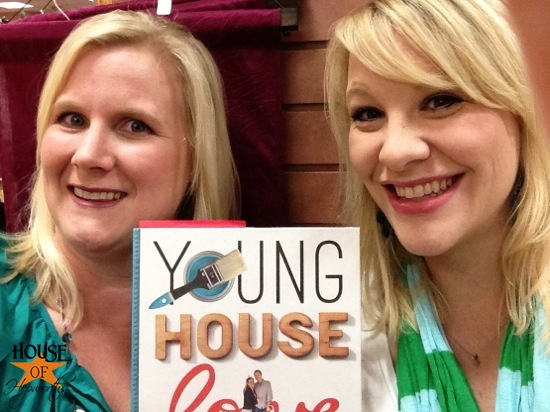 They gave a great speech that was entertaining, witty, funny, and just downright adorable. They are great bloggers, but in real life? You just want to eat them up with a spoon. They are that lovable.
I have now met them "in real life" three times and have developed a friendship with them over the past couple years. They are as genuine as they seem on their blog and are definitely the real deal. Sherry emailed me about two hours before the event and asked if I would please record their speech for them. Of course I said yes. I didn't have a tripod so it's a little shaky in parts, but I never coughed or laughed too loud, so that's a bonus. Here's their 35 minute speech if you want to view it.
See all my blog posts with videos here.
When the speech was over it was time to get in line for the book signing. I scored a "Group A" pass by preordering the book through Book People, so our wait wasn't long at all.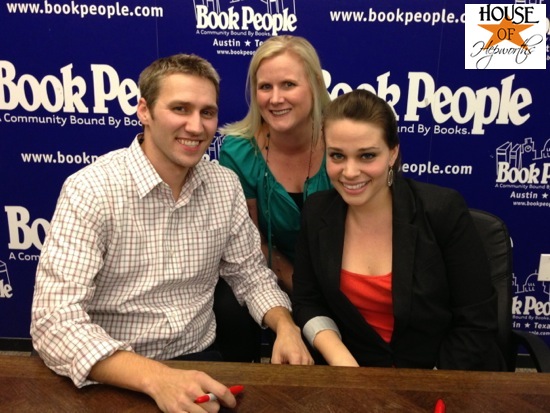 I feel kind of weird sharing what they wrote inside my book. It's like reading a card addressed to someone else. But they are bloggers and I'm a blogger, and we all pretty much share everything, so here you go.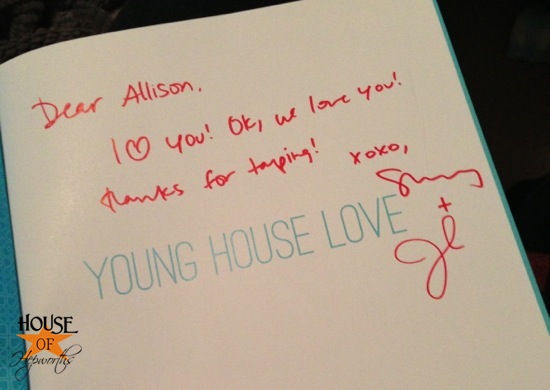 Beth and I met up with our friend Jamie from C.R.A.F.T. at the book signing but she was in a later group, so we didn't get to wait in line together. We were able to grab a quick picture and then we all (Jamie and her friend, Beth, and me) met up afterward to eat some Mexican food. I didn't take any pics at the restaurant. Oops.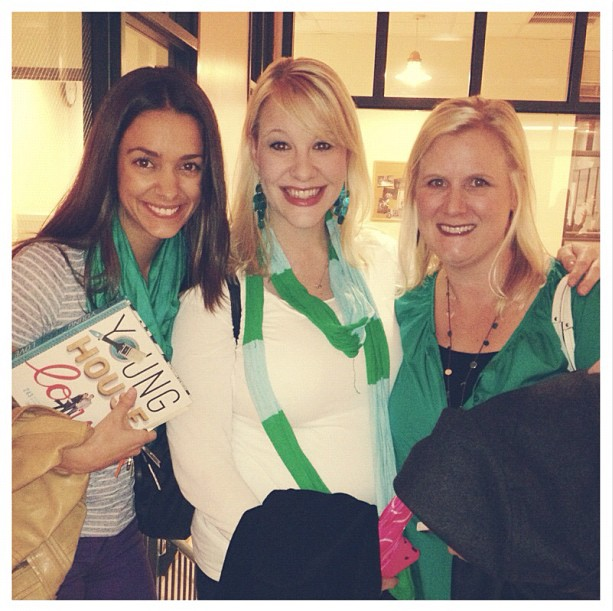 Just for grins and giggles, here are the three times the Petersik's and I have met in person over the last few years. Random fact I just realized: we have only met in "J" months. That is kind of weird. I guess I'll see them again this June. haha
June 2012: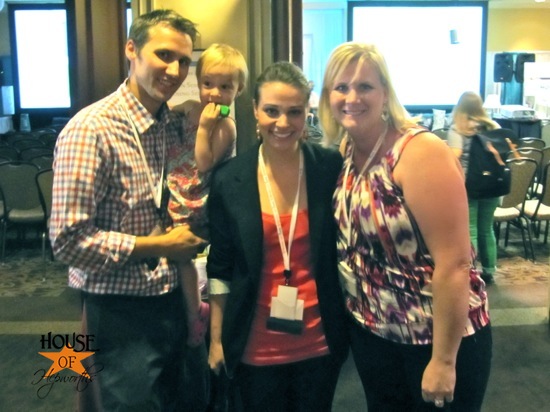 January 2013: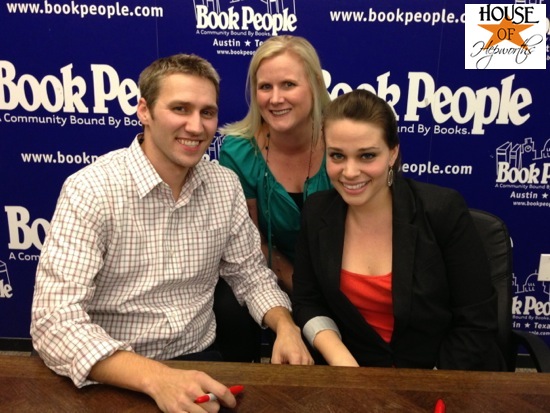 While I was searching for the old pictures of us, I found this adorable picture of their Clara and my Kinsey. They are both so little! I can't believe they have both grown up so much since then. You can read about that meetup here.
Aside from the heavy rain on Tuesday, it was a really great evening. I always look forward to and enjoy going to blog related events. It's fun to get together with other bloggers and talk about blogging nonstop.
See all my blog posts with videos here.


Instagram || Facebook || Pinterest || Youtube
Shop our favorite tools & products
Thanks for reading! Have a wonderful week!
*This post contains affiliate links