Hi everyone! I have an exciting announcement today!
Last month the Associated Press ran a story about designing your own bedding. They included my DIY PBTeen knock-off bedding in their article, complete with a photo!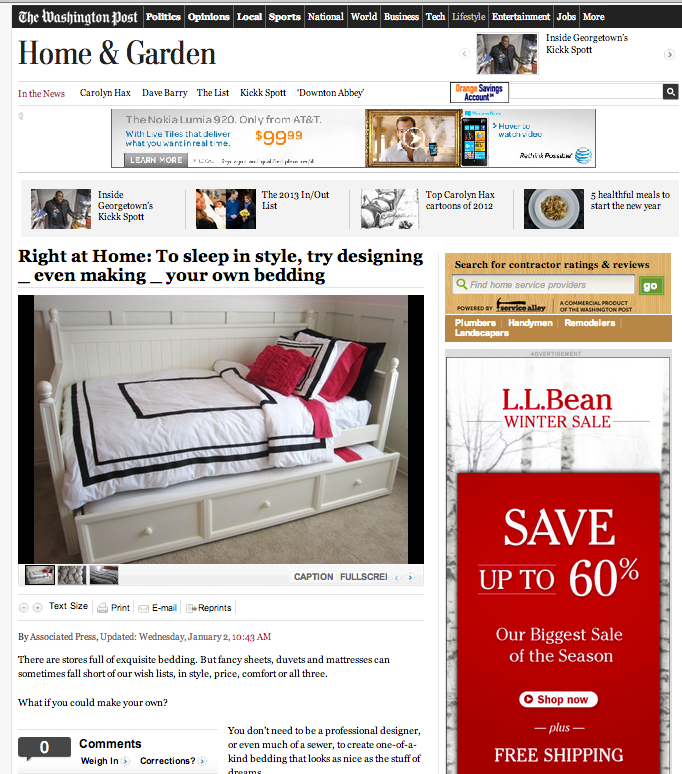 Several newspapers across the US and Canada picked up the story and printed it in their local paper. This is the first time my name has ever been in print (in a paper or magazine or anything). I am pretty excited about it.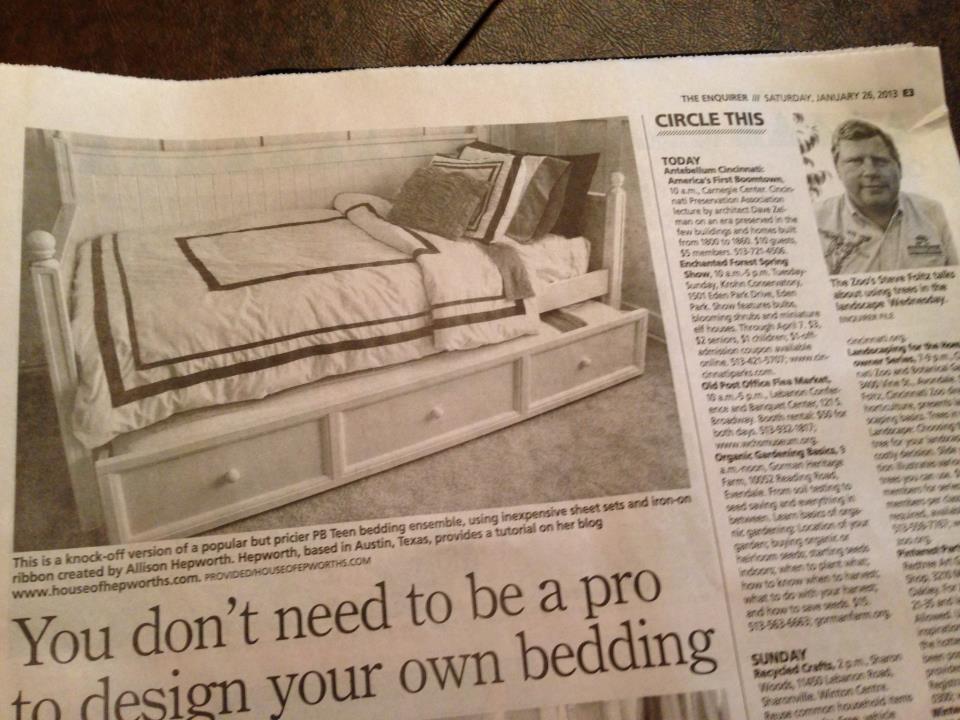 The story is still popping up in local papers, and probably will for a total of 60-90 days. So exciting.
To try to track down the dozens and dozens of features, you can search "House of Hepworths DIY bedding".
Love you guys. Check back tonight for another fun DIY related post. I have no idea what I'm posting about tonight, but trust me, it will be worth it. lolz