Well hello my friends! I hope you all had a great weekend. I appreciate all your sweet comments and support from my previous post about digging out of debt and following Dave Ramsey's financial plan.
I've been trying to tie up little loose ends around the house and this weekend I tackled a project I've been meaning to do for probably a year. It took me a total of about 10 minutes. I don't know why I put these little things off for so long! Both quick projects were in my daughter's room. I've been trying to just finish up this room but it's all the little finishing touches that I really drag out for far too long!
For starters, she has a full length mirror in her closet: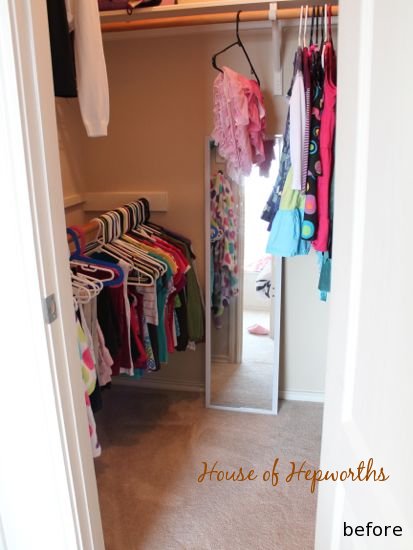 It has been leaning up against the wall and I've been meaning to hang it up so it's easier for her to use. I finally got around to hanging it, and instead of putting it up on the wall behind her dresses, I stuck it on the inside of her closet door.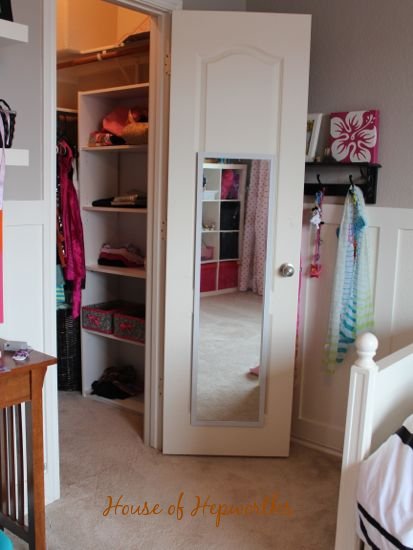 It's so low because she's a kid and is short! As she grows I'll move it higher for her, but this height makes sense for her right now.
I have been getting more and more addicted to a new product lately. Have you guys seen the command strips by 3M? These things are the best! I really love the velcro ones for hanging pictures.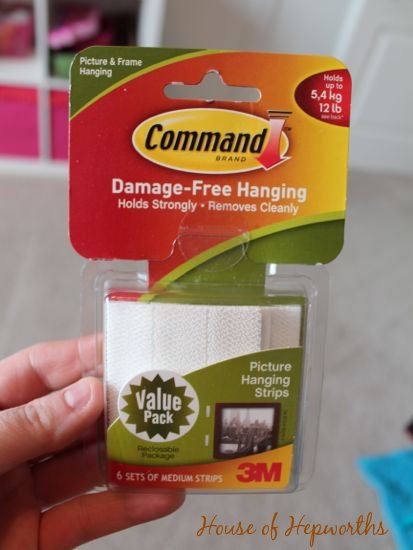 I have a serious phobia about wasting random office supplies (I'm whackadoo, I know) so to have these stretch further I like to cut them in half.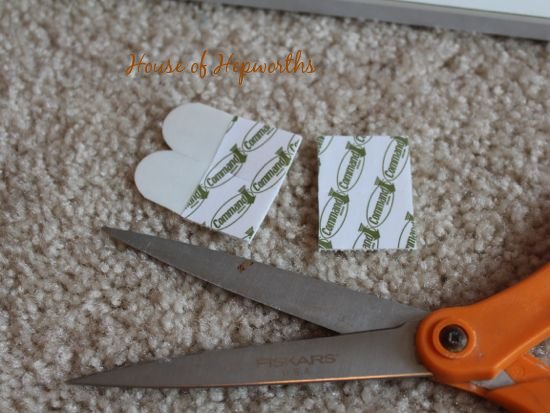 If you are using the velcro ones, you just take the top half of your cut and stick it to the bottom half. It's like a two-fer.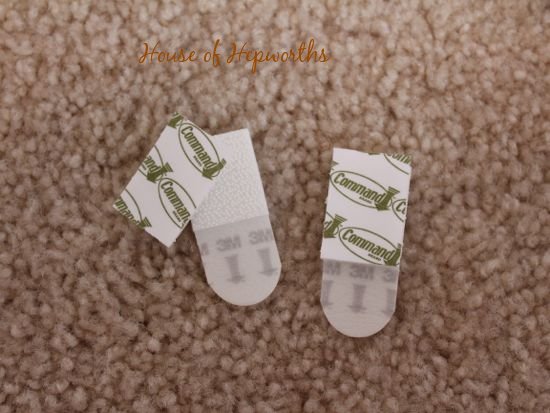 I usually will stick the strips to my frame first, then peel off the paper backing and stick the whole thing to the wall.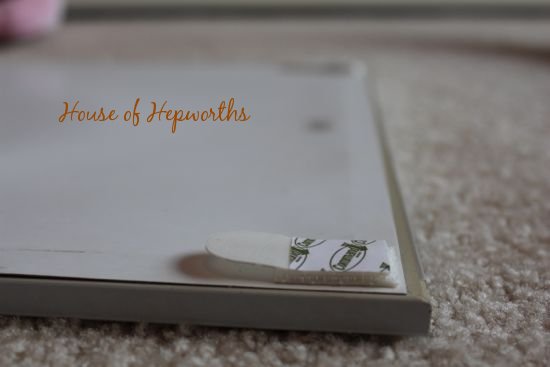 One more little update I did was to hang a necklace holder under her earrings frame. I found this cute little knob holder at Hobby Lobby on clearance oh, probably a year ago?, and I'm just now getting around to hanging it. Once again, it took me like 3 minutes tops.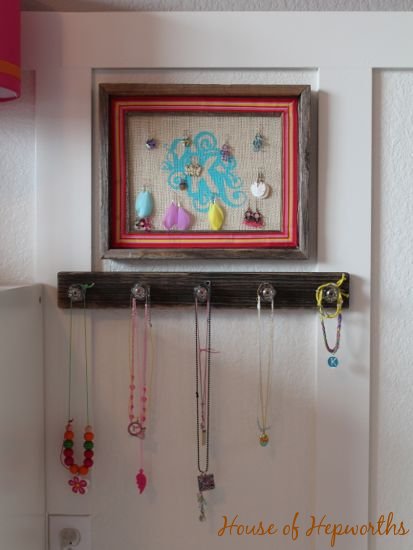 I hung it the same way – with the command strips. Just cut 'em in half, stick them to the back of your holder, and then slap them up on the wall.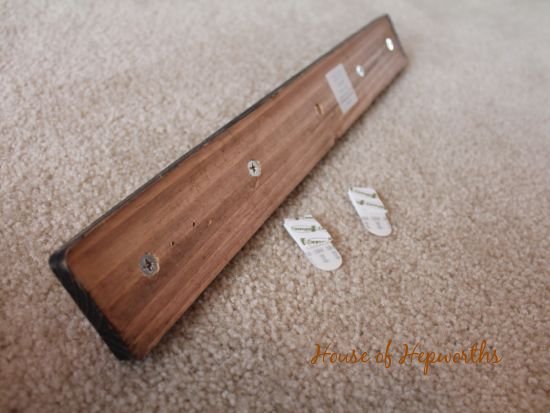 So much easier and less messy than a hammer and nails. And if you ever want to move your frames, there are no holes in your sheetrock. Can you see why these are quickly becoming my favorite go-to item?
Finally, two more little things to check off my daughter's room list. So close!
PS, this post is not sponsored by anyone. I am writing about command strips because I love them.