Are you a Lego mama? I am. My son has tons of Legos. Like, bucket-loads. I've spent time setting up a pretty sweet containment system for all the chaos, but those instruction booklets? Aye yai yai. I swear, my friends, Legos will be the death of me!
So, for like 8 years I have saved the Lego instruction books from the grips of a little boy who would otherwise completely destroy them. He is finally old enough that I have relinquished my iron grip on these very expensive little books and allowed him to keep them.
The booklets have been stored in a plastic container with a lid. They have seen better days.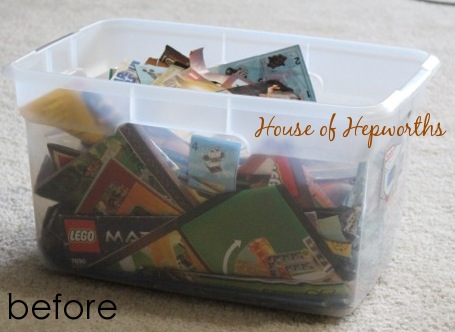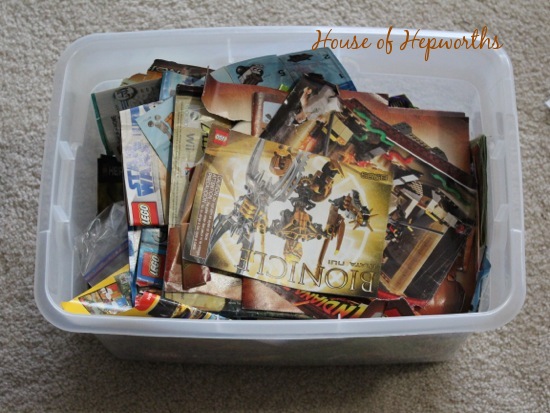 The problem with storing them piled in a plastic bin is that when the boy decides to look for a book, he tears through the container until he finds the book he wants. And then we end up with trashed booklets. And mama cries.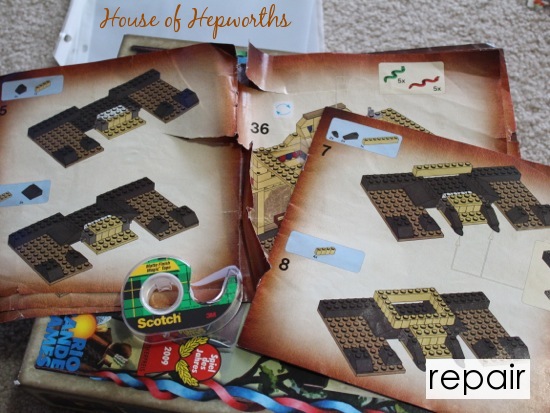 Did you know every time you throw away or destroy a Lego Instruction Booklet, somewhere out there a Mini Figure dies. It's true.
We have killed too many mini figs. It was time for a new solution. Leanne is more creative than I, and fortunately I found an idea that she used for all those booklets.
Drum Roll… Lego instruction booklet binders.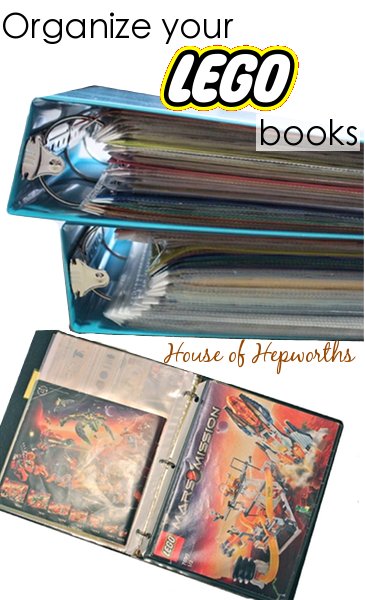 I read her post a year ago, pinned it, and have been meaning to get on it since then. Well, finally I did it. I hunkered down and stuffed those booklets into nice organized binders.
I started by dumping out the bin and sorting all the books into piles by theme (Star Wars, Mars Mission, Indiana Jones, etc).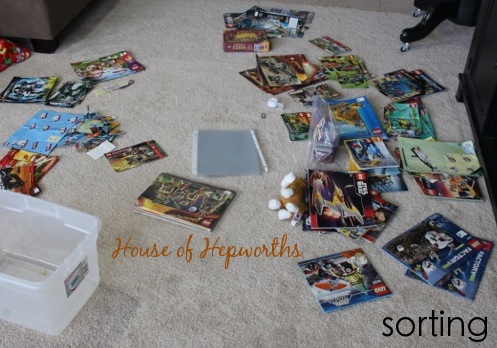 Once I had my piles goin' on, I took all the itty bitty little instruction cards and taped them onto cardstock.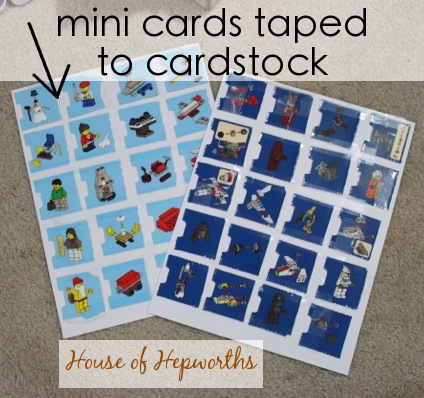 These mini square cards are from the Advent Calendar he gets each year for Christmas – I save all the little cards so he can rebuild his little treasures.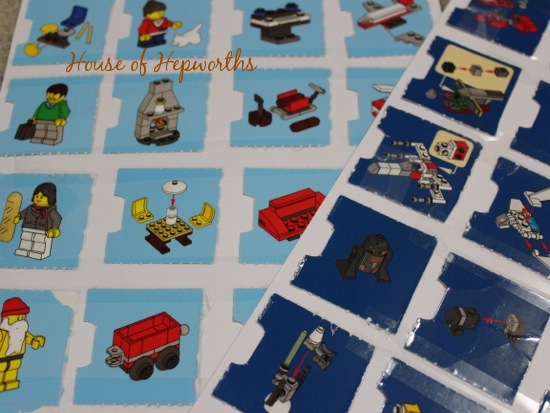 And like I said earlier, I had to do some damage control on several books. I just taped them all back together using scotch tape.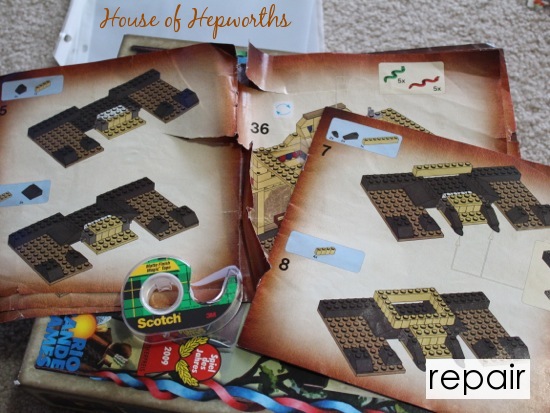 As for the stuffing, I just purchased a few packages of sheet protectors and a couple binders. Each book gets stuffed into a sheet protector.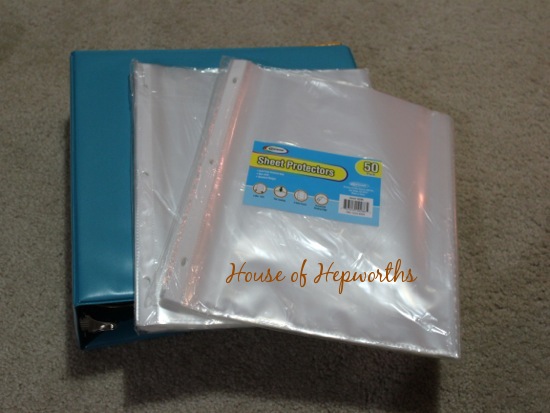 When the boy wants to build a set, he removes the book from the protector, builds his set, and then returns his book back to the protector. Seems simple enough. Yet, then again, this child is the most unorganized little human on the planet, so we'll see how it goes.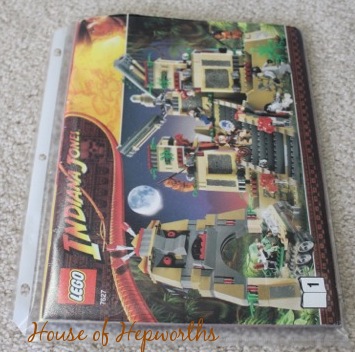 As I stuffed the books and created my cardstock pages with all the mini cards, I added them to the binders.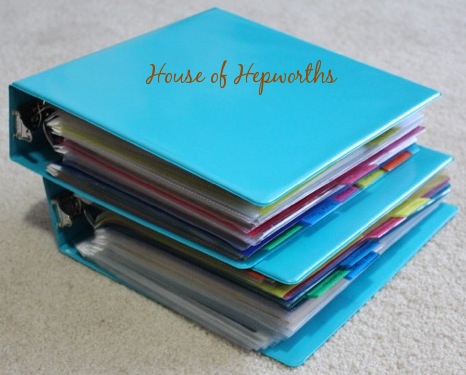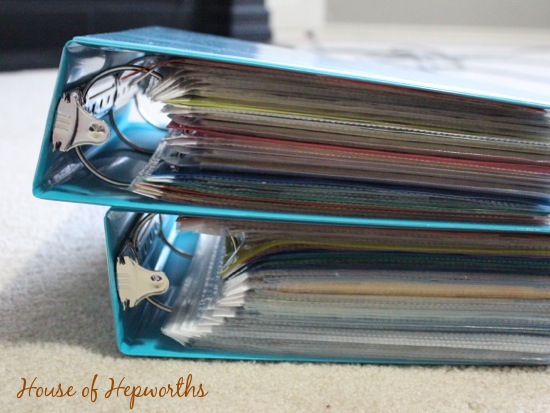 Super simple, and so much easier to find a particular book without destroying every other book in his path.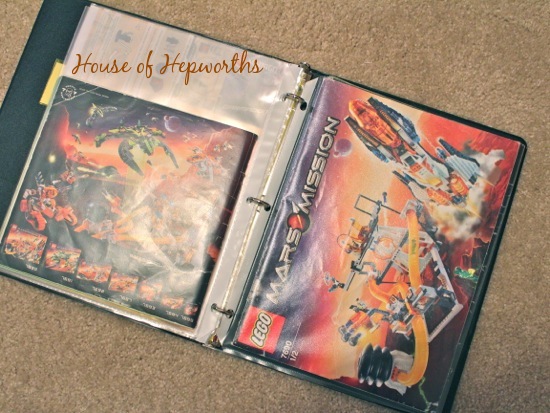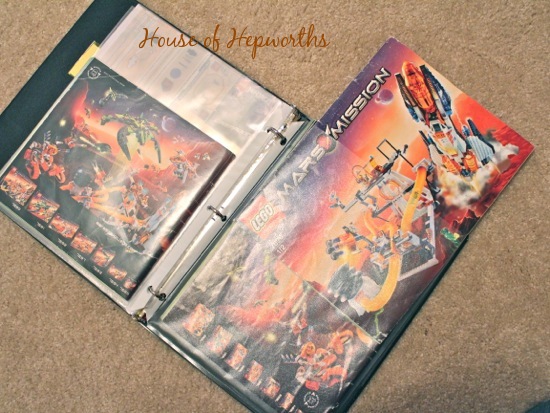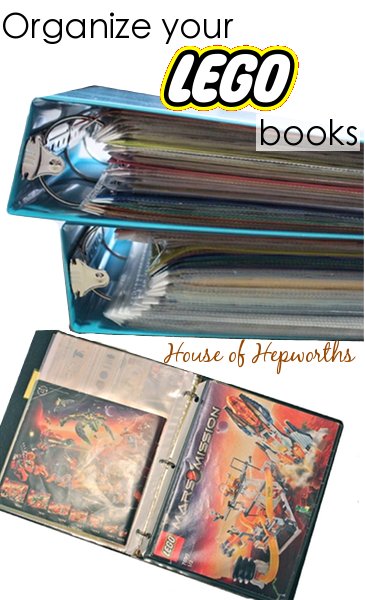 And just as a refresher, here's how we store Legos in his room.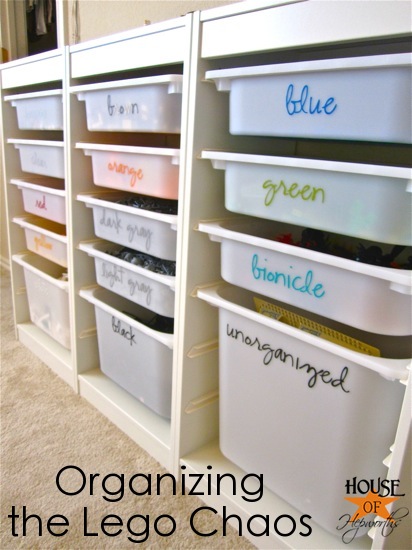 Do you have any other really awesome Lego storage ideas? I'm always open to new ideas. There's pretty much nothing worse than stepping on a Lego while barefoot, so any new ways to keep them away from my arches is gravy.