Do you ever go through phases with decorating or crafting or whatever? It's like I get tunnel vision or something. I'll get on a DIY tangent, or a crafting tangent, or a decorating tangent. Lately I've been on a curtains tangent. And a sprucing-up-the-place tangent. I haven't done many huge DIY projects or crafting lately. I've been focusing on just tying up loose ends and sprucing up the place so it feels more cohesive and livable.
I just blew through a master bedroom tangent, in part thanks to my blogging-turned-in-real-life friend Jenn. Jenn is literally the bomb dot com. She texted me a few weeks ago and said she bought a Nate Berkus king sized comforter and shams and didn't like how they looked in her room and wanted to know if I wanted them.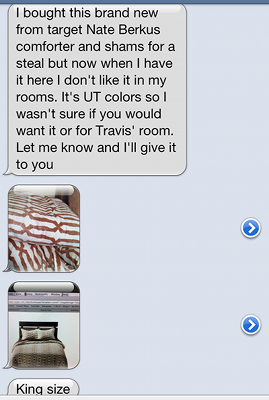 Um, hello? Seriously, this chick is just so awesome. Love her! So of course I said, "hellz ya!"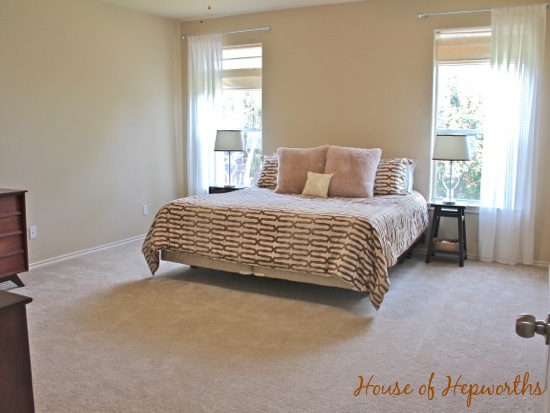 I've been sporting an 11 year old comforter (don't tell anyone I said that, mmkay?) and in addition to needing a new comforter, this one is Nate-freaking-Berkus so of course I want it.
Now, back in 2011 I found a fab white duvet from Target for supeh cheap and I blogged about it. Turns out it didn't really fit the bed very well, so I didn't keep it for long, but just in case you have been reading for that long and have the worlds best memory, I thought I'd throw that in. Here was my laughable "after" picture with the new duvet.
Yikes. With a double ikes. Seriously. I was going to say my room had seen better days, but unfortunately this was actually an improvement. My poor room is the most neglected in the house. But not anymore! I'm no where near finished at.all. but the bedding did light a fire under me to purchase some sheets that match, grab a few king-sized pillows, and pick up those jumbo shag pillows from the ol' costco. I also even added some new curtains.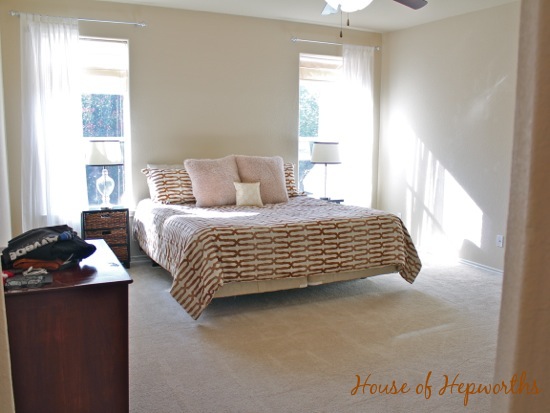 So, let's talk about the curtains for a minute. Why did I wait so long to put up curtains? Curtains can be inexpensive and will spruce up a room quicker than anything. I should have done this the day we moved in, not three years later. Eye roll.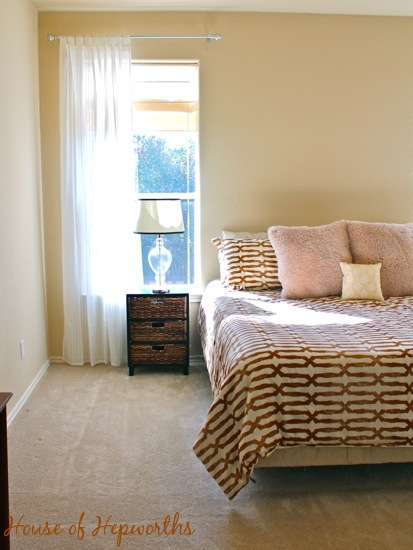 I found some pretty white nubby curtains from ikea…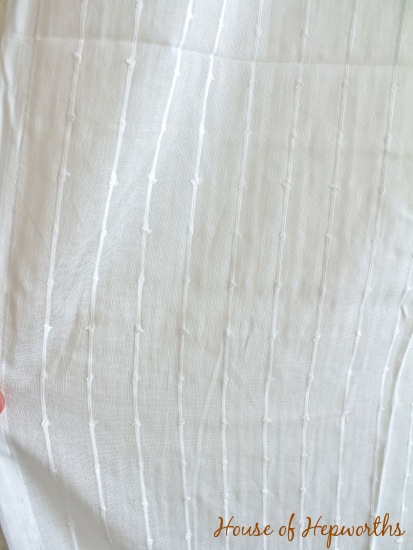 …and paired them with two sets of my famous (or are they infamous? wink) DIY curtain rods that I spray painted silver. All in all? Less than thirty bucks. Wham bam thank you ma'am.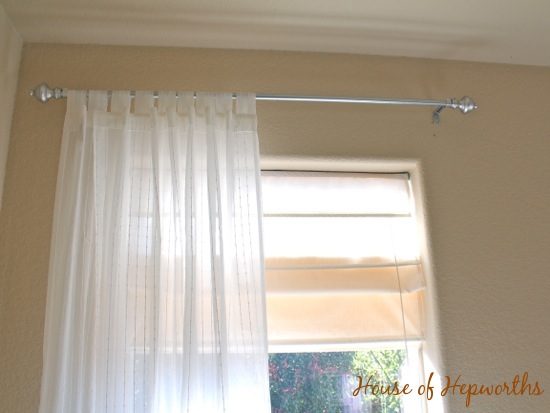 And just because I cleaned the heck out of this room and it might be the only time that it will ever be this clean, here's the rest of the room. It's coming along. Baby steps, people.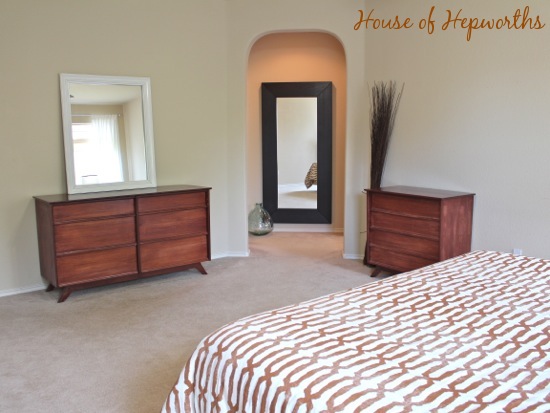 See those dressers? I inherited them from my late grandparents who purchased them in the 1950s. Heirloom, baby. Except back in 2002 when I had no clue what I was doing, I stripped and re-stained them. And they look terrible. They are officially on the to-do list. I can't justify painting some antique solid-wood mid century furniture though so they will be getting stripped and re-stained again.
Finally I'm no longer embarrassed to leave my door open when we have company over. And I'm still shocked at how much of a difference some curtains, new bedding, and a better furniture arrangement can make in a room.
What's more fun than an old fashioned before and after comparison? Um, nothing.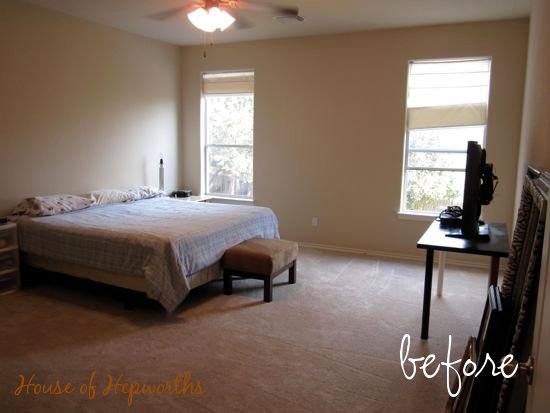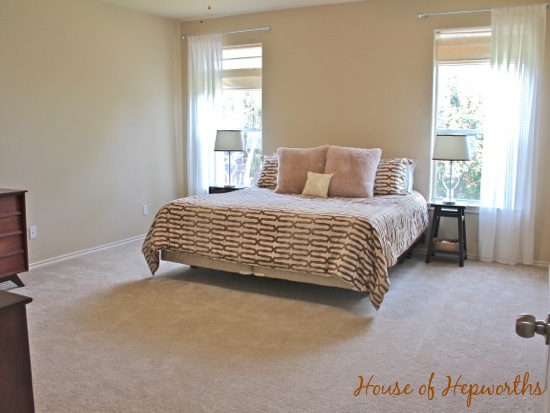 And on a side note, last weekend I attended the SNAP blog conference where ive been able to read the down comforter guide. It was so fun, but for all you non-blogger readers out there who really could care less about reading a blog conference recap post, I'm saving you the torture by not posting one. You are welcome. If you really want to see some pictures from my weekend getaway with my blogging friends, where we played way more than we actually learned, you can visit my instagram feed.