This is a sponsored post for True Value Hardware. All opinions are my own.
Do you have any furniture that you've inherited? I have inherited two pieces of furniture from my grandparents. My piano and my bedroom set. (So I guess technically that would be 4 pieces of furniture.)
When I was a little girl I learned how to play the piano on this piano. My mother learned how to play on this very piano when she was a little girl as well.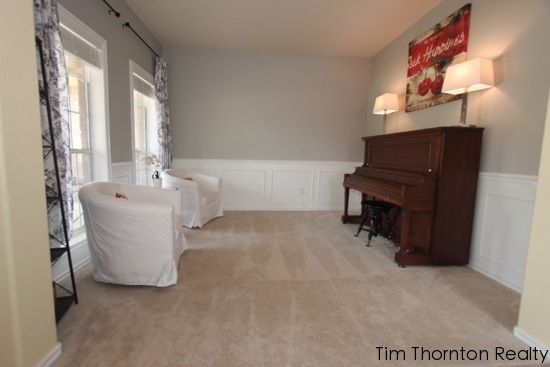 And now my children are learning to play the piano on the same piano.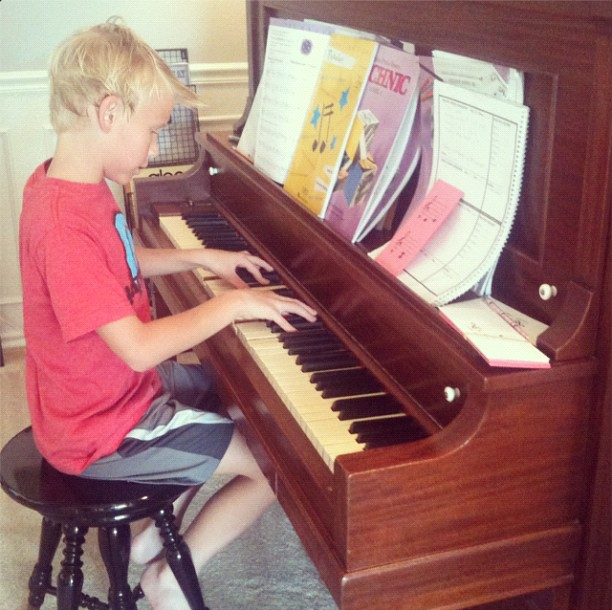 When my mom was a child she wanted to take piano lessons so my Papa (my mom's parents are Mamaw and Papa and my dad's parents are Grandma and Grandpa) found this used piano and bought it for her. When she grew up she brought the piano with her. I spent many hours as a child and teen at this same piano, and when I grew up my mom gave me the piano. Now my children are learning to play on it as well.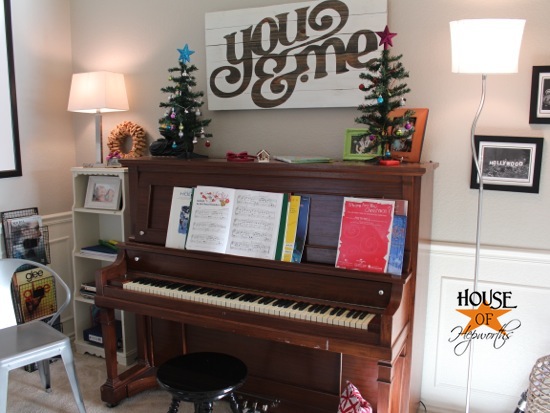 There's so much history in this piece of furniture knowing that three consecutive generations all fell in love with music at the same ivory keys. At one point I considered painting the piano, but now I think I want to strip it down and stain it again to keep it classic looking.
The other furniture I have is a bedroom set I inherited from my grandparents. My grandparents had the same bedroom set in the same configuration for as long as I remember. They purchased two dressers and a headboard in the 1950s and had them until they both passed.
Here are the dressers. I attempted to refinish them when I was 21, but really had no clue what I was doing. They are on my re-refinish to-do list.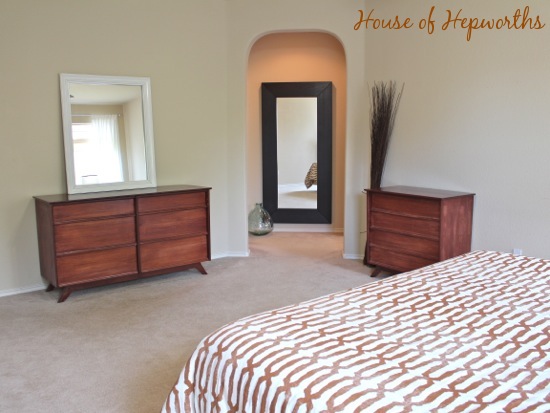 The headboard I turned into a sideboard a few years ago and have never regretted it.
I absolutely love my new sideboard. And the best part? I think of my grandma and grandpa every time I look at it, which always makes me smile. I love the style, how it's retro (it was made in the 1950s). I love that it is so unique. People ask about it constantly and want one. I love having a piece of furniture that's a one-of-a-kind.
And fun side-story… the people who purchased our previous home loved the sideboard too and actually tried to write it into the contract to stay with the house. It was the only thing they wrote into the contract. I was worried they would back out of the deal, but there was no way I was parting with my grandparents headboard. Fortunately they bought the house anyway once we explained that it was a family heirloom.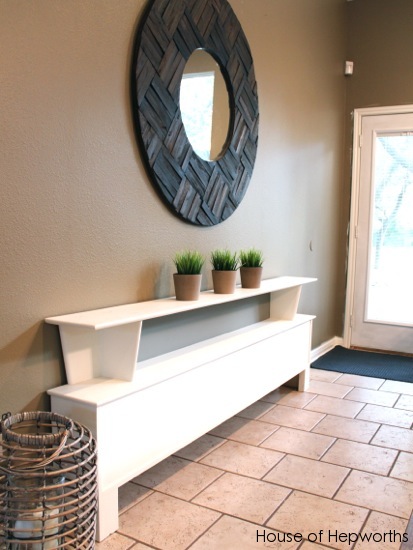 Inherited furniture brings back memories and has a rich history. Brand new furniture is pretty, but old furniture, especially if you give it a new life with some elbow grease and stain or paint, brings a warmth to your home that only old furniture can.
True Value Hardware believes in keeping antiques alive as well. Watch this beautiful video about the the True Value of DIY and keeping heirlooms alive – it got me all weepy thinking about my grandparents and I bet it will make you nostalgic about your childhood too.
I would LOVE to hear about your family heirlooms and the stories behind them. After you watch this short video, comment below about your favorite heirloom. What is it? Who owned it before you? What is your favorite memory of this item? Let's all swap stories in the comments section below.
*I was one of the bloggers selected by True Value to work on the DIY Squad. My opinions are entirely my own and I have not been paid to publish positive comments.