We moved from a suburban neighborhood where I could see into 5 other people's homes from my back deck, out to the country where we have more than an acre of privacy and tons of trees (and if you can believe it, we paid a lot less for this house than the previous one). One of the perks is that I can't see into anyone's house from my backyard (and no one can see into my house). Because of the awesome privacy I was able to take the blinds down in our family room and not worry about any Peeping Toms.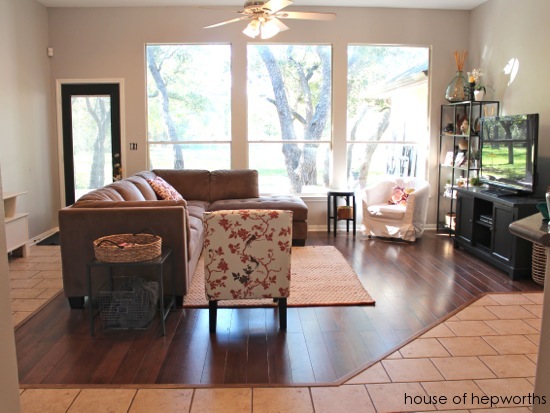 I have enjoyed being blinds-free in our family room so much that I got a wild hair and took down all the blinds in the game room as well! (The fact that they were broken and completely disgusting made the choice a lot easier.) Our game room also faces the backyard, so we have a lot of privacy (I will keep the blinds on the front of the house though because you can see into our house from the street).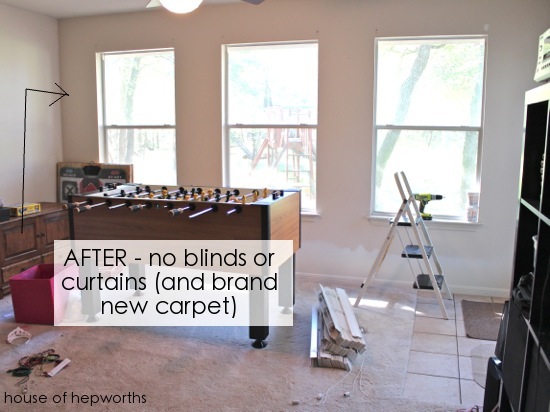 I think removing the blinds has made a big impact already. Here's what the windows looked like when we bought the house. We quickly took down the curtains, but the blinds stayed up for several months afterward.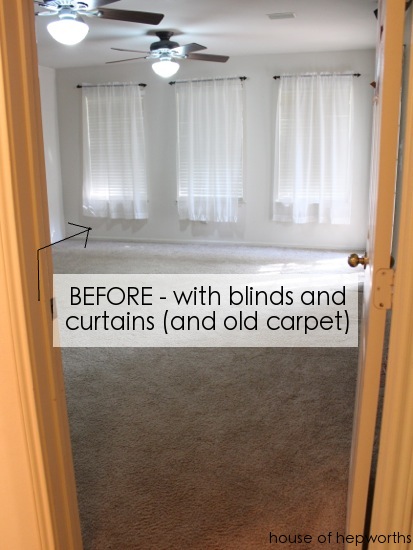 I am planning on hanging curtains in the game room though because it is nice to be able to make it darker to watch movies or play video games. Also, whenever we have people stay over, they sleep in the game room, so they might not want the sun to wake them up at 6am. I have to figure out what curtains to hang, but I really love the way these red curtains from ikea looked in our last game room when we staged the house to sell, so I might do this again. (They will need an extra black-out layer added though.)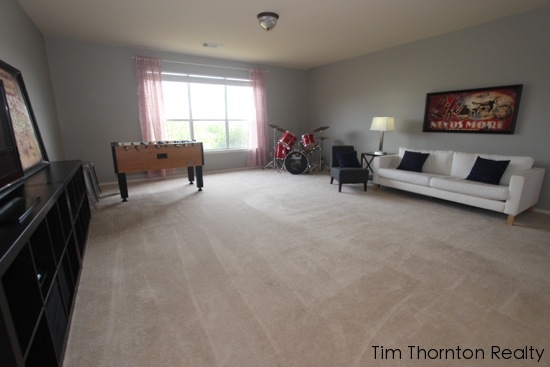 Anyone else blinds-phobic? I never thought I'd be the type of person to remove all my blinds, but seriously, I love it. The sun just flows in freely now. And I don't know about you, but the weather really affects my mood so the more light the better.