Last week I showed you our brand new kitchen.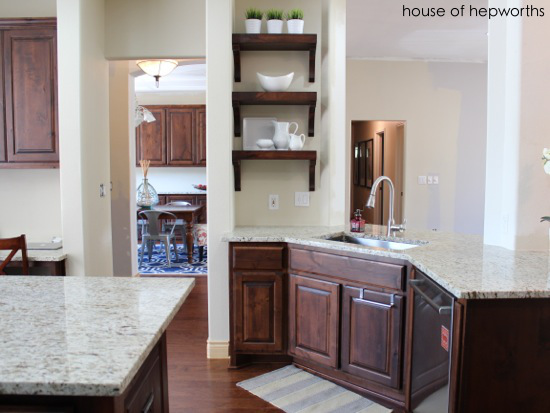 You probably noticed a new rug in the dining room. I'm here to give you the low down.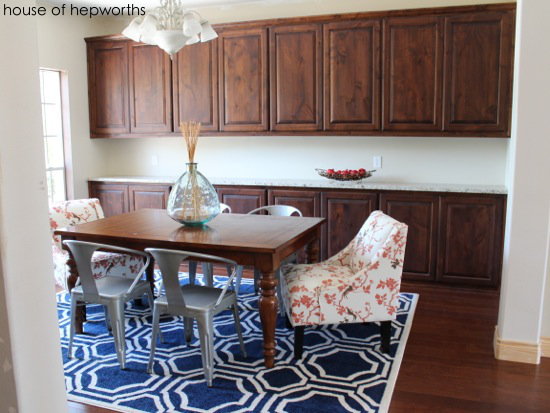 I've been searching for a rug for the dining room and living room for awhile. I've mostly looked online, but haven't pulled the trigger on anything for a few reasons: a) rugs are expensive!, b) there are way too many options to pick from and I just get overwhelmed and bored clicking through page after page of rugs, and c) I like to see stuff in person before I make a purchase.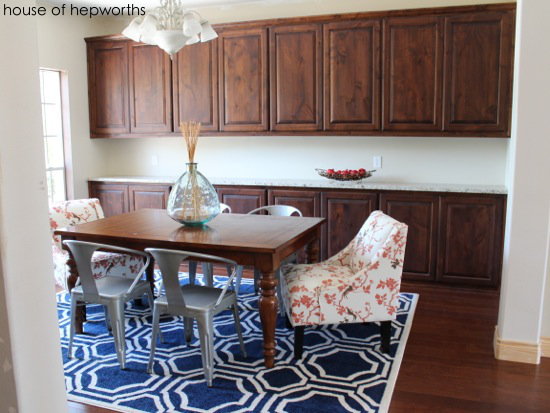 I just happened to be at Sam's Club with my sister and came across 6 different styles of 8×10 rugs for only $99 each. They had 4-5 styles in a beige tone and one bold royal blue style.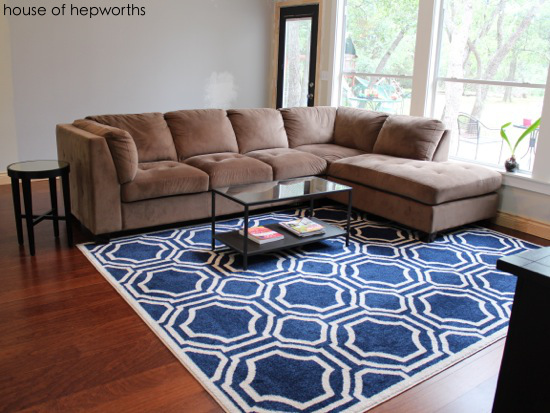 The price was more than right (only $99 for an 8×10 rug? I'll take two!), but I got hung up on the color. I usually like to go neutral so that it never goes out of style, but I've got a lot of neutral going on already (brown floors, brown cabinets, brown table, brown sofa, tan walls, black coffee table and entertainment center), so I just threw caution to the wind and bought two of the royal blue rugs.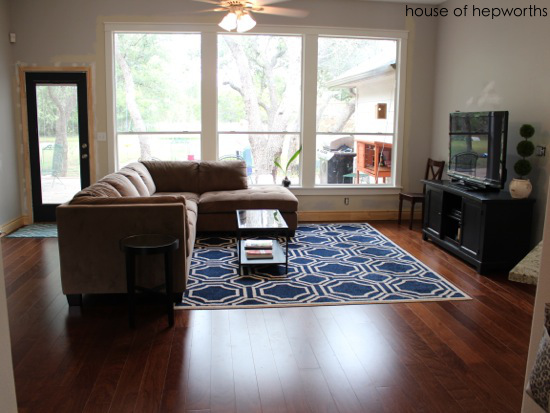 So glad I went with the blue. I just love the richness and warmth they bring into my home, and it's enough color to really make a big impact.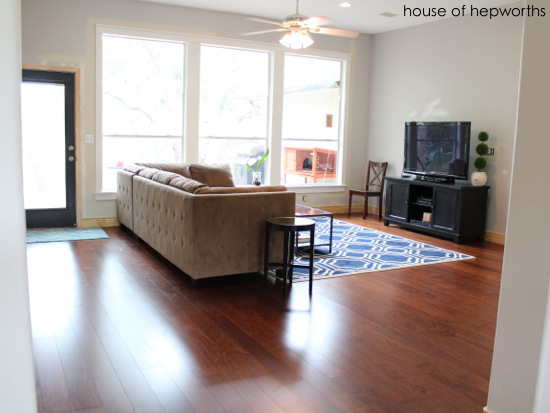 The rugs are pretty darn soft and haven't been shedding at all, but they are not padded, if that makes sense. They are basically like having apartment-grade carpet without a pad. I may end up purchasing some rug pads to go under for a little added squish.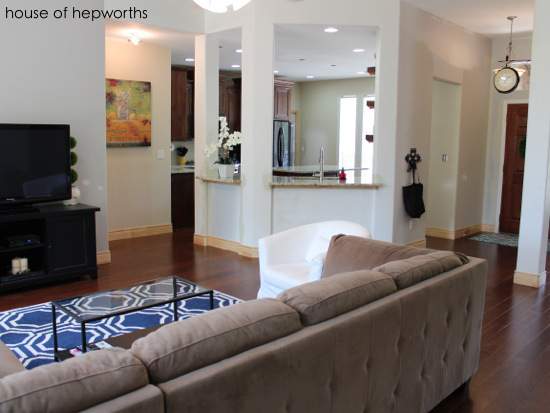 I ended up buying two of the same rug because my living and dining area are so open. I like that they tie the two rooms together a little more.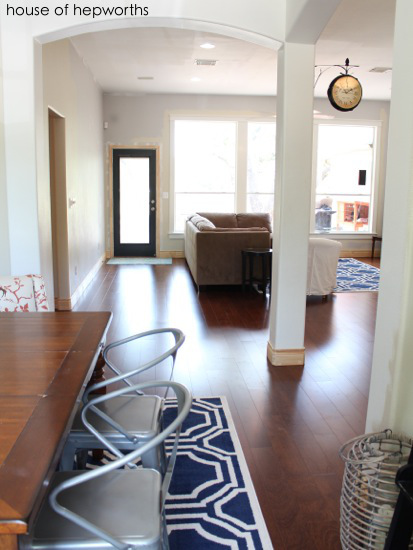 That's the dealio with the new rugs. They are huge 8×10 rugs for only $99 over at Sam's Club. I'm usually a Costco shopper myself, but after going to Sam's with my sister and seeing all their cool home decor, I may have to purchase a membership there as well.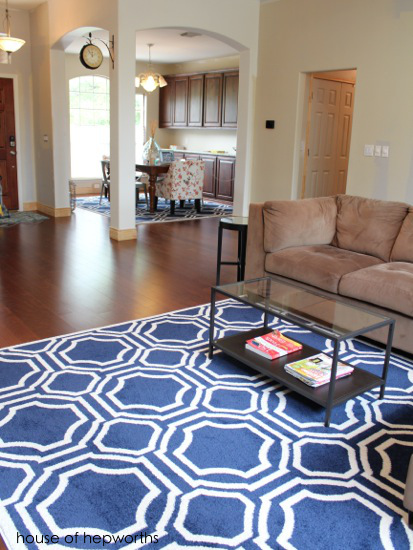 Speaking of Sam's and Costco… Are you a member of either? Which one? Neither? Why? Is it because you like one more than the other, or because it's all your city offers?
We've always been a Costco family because I like buying stuff in bulk and because they do all the weeding out of crappy brands for me. I like that Costco offers one or two middle of the road options on pretty much any home-related product. They've done all the research for me and I'm confident that if I purchase a home-related product at Costco it will end up being a good, safe, middle-of-the-pack option. I know if I buy an appliance from them it is most likely a very good brand with a good rating. It saves me from having to wade through tons of product reviews to find the best product. Also, they have great produce, food, and snacks, and are starting to offer tons of great gluten-free and organic options.
Are you a warehouse shopper?