Our 10 year old daughter, Kinsey, LOVES to bake. Not only does she love it, she is freaking good at it too. At 10 years old, she can bake all sorts of stuff (cake, cupcakes, cookies, brownies), start to finish, completely by herself.
Last week our son, Travis, turned the big 1-3. Yes, I have a teenager. Ack! Kinsey decided for part of her gift to him she wanted to bake his birthday cake. She totally nailed this cake. I'm still shocked a 10 year old with little baking experience and pretty much zero decorating experience pulled off this cake.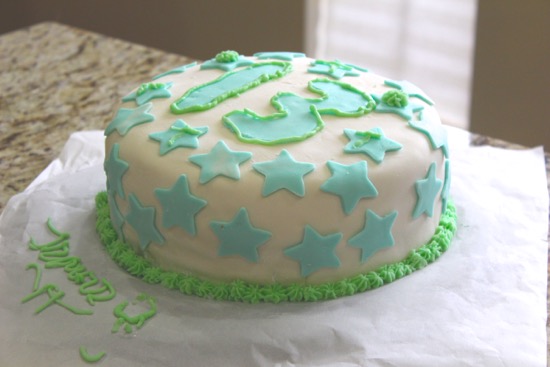 Travis is strictly gluten-free (and Red40-free) due to severe allergies, so we tend to make a lot of treats at home. Most store-bought cake mixes, frostings, and fondants have gluten in them, so we made them all from scratch.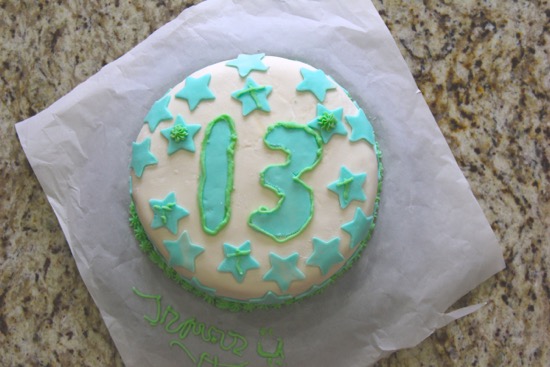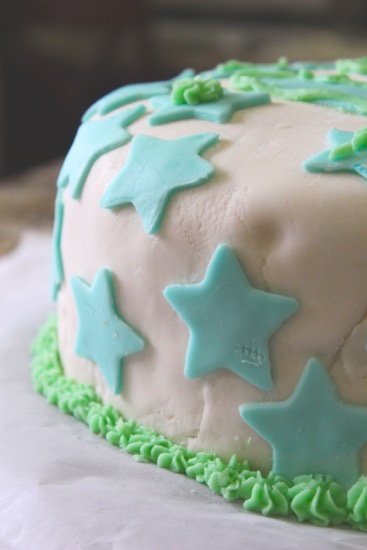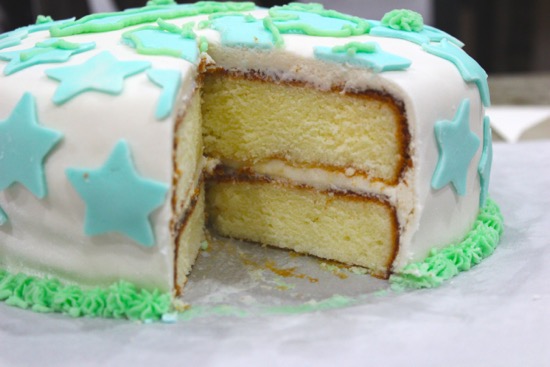 Kinsey started by baking a gluten-free cake. We prefer to just use a mix for this. We've tried dozens of mixes and our favorite yellow cake mix is from King Arthur Flour (not an affiliate).
She then made her own buttercream frosting. We've tried several recipes and our favorite is here.
After whipping up the buttercream and baking the cake, I helped her make some homemade fondant using melted marshmallows. It has great consistency and tastes much yummier than store-bought fondant. (Store-bought fondant has gluten in it.)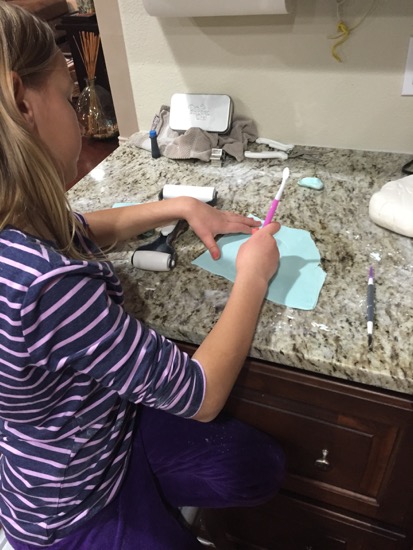 Her favorite part of all was rolling out the fondant and decorating the cake with it. She has wanted to try her hand at fondant for a few years, so we finally just went for it.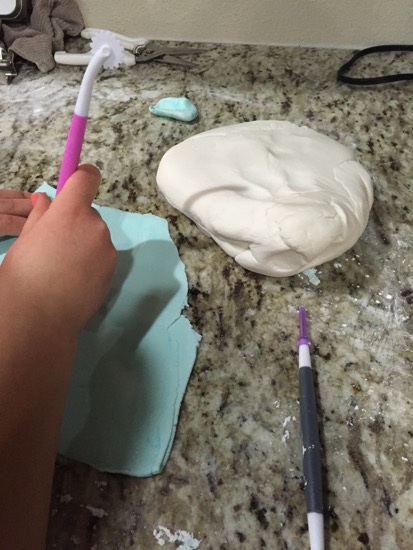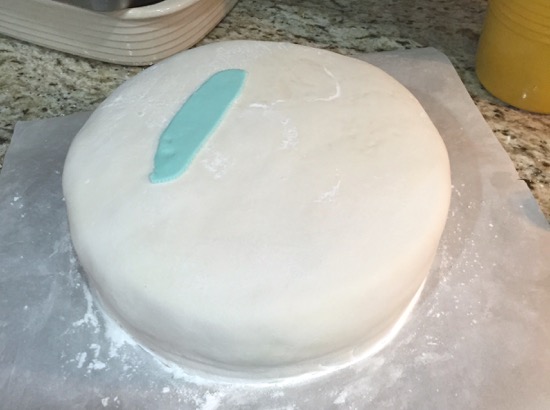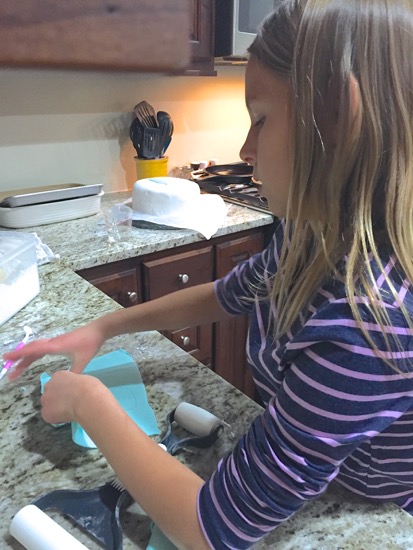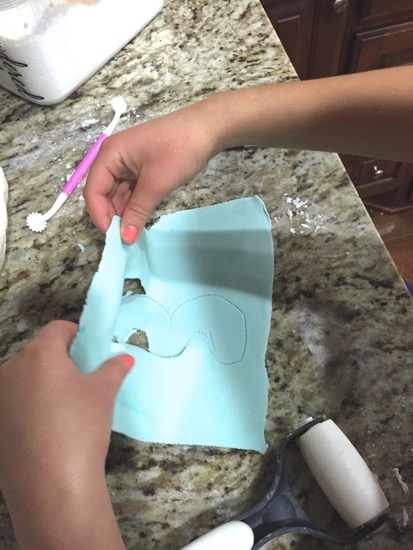 This cake is the very first time she has ever used fondant at all. I still can't believe how adorable it turned out.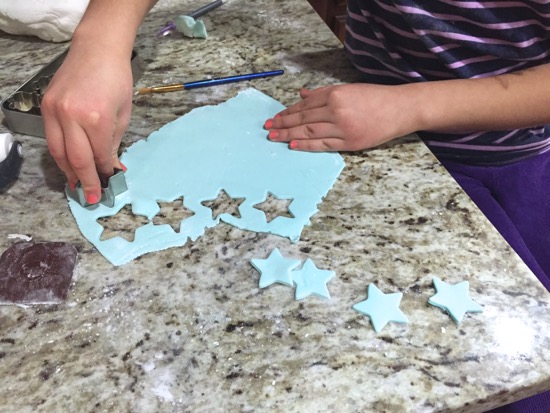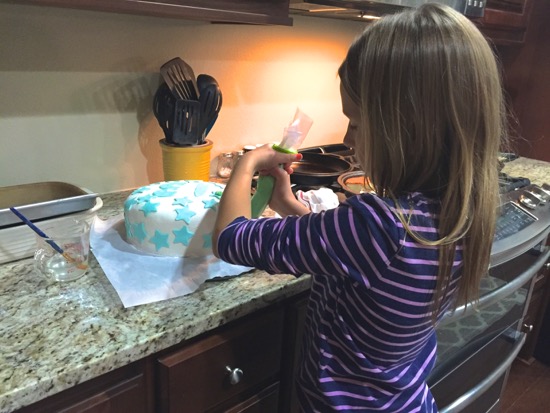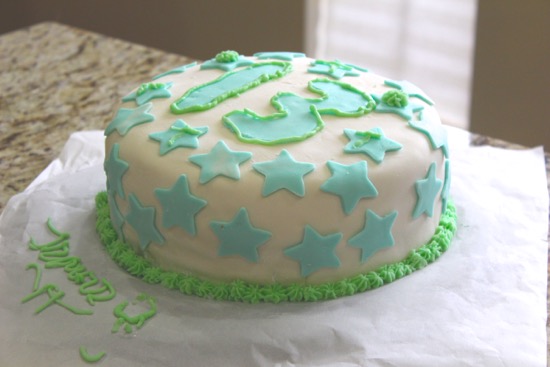 The cake looked a little "baby showerish" but Travis is such a good sport and such an awesome brother. He just thanked her over and over and was so grateful that she took hours of her day making a cake just for him.
The best part? The cake tasted even more amazing than it looked. All the homemade ingredients really helped to make one of the most delicious cakes we've ever eaten. And the best part? It was 100% gluten-free and Red40-free so Travis could enjoy it as well.