In addition to installing a new kitchen, we also widened two doorways; the game room and the hallway closet. I realized when going through photos that I never shared a before and after of the closet in the hall.
Here is the hall before we widened the doorway. The closet is the first door on the left.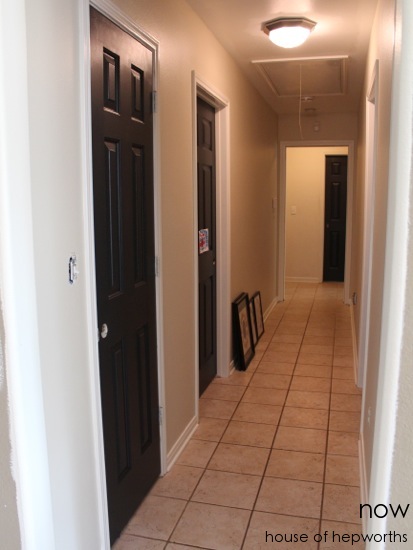 And here it is open. The closet is very wide, but with only a single door, it made it much harder to utilize the space to the left and right.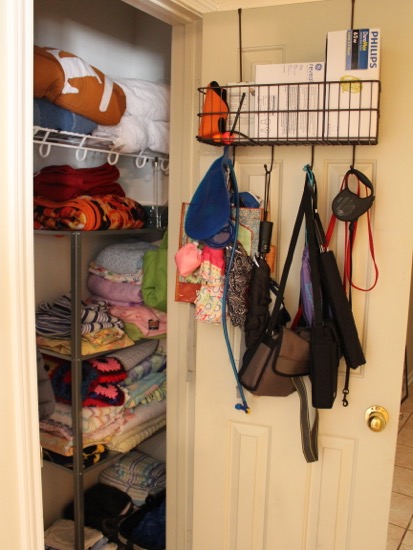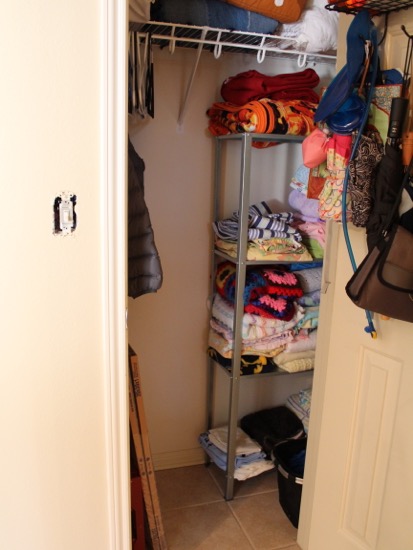 Our renovation consisted of us doing lots of demo work (to save money) and then our builder's team putting it all back together. Ben and I pulled the old door out, and then from there the framers came in and widened the door and installed a new header. After that the finishers installed the new pre-hung set of doors.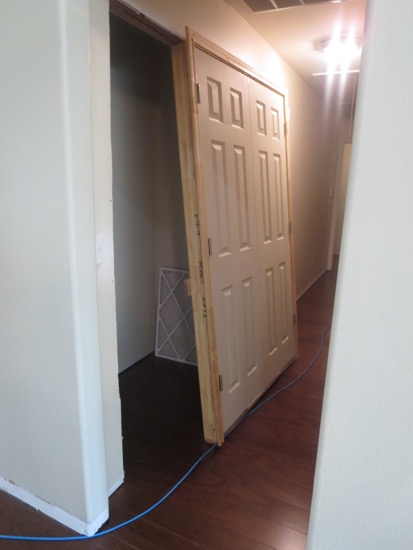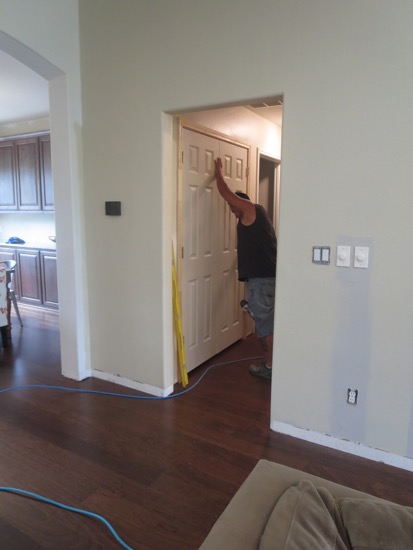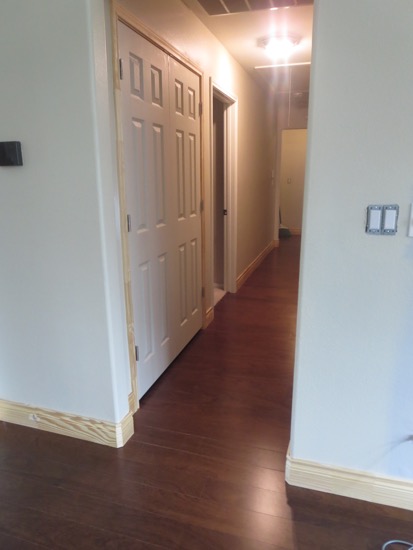 Once the doors were hung the finishers also added all the shelves in the closet. It used to function as a coat closet, but with no linen closets in this house, and the fact that we are in Texas and don't really need a coat closet, we opted to turn the closet into a big linen closet.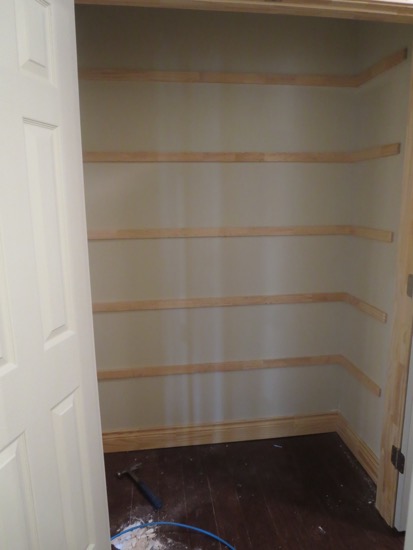 Ahh, just look at all of that storage! The closet is so functional now.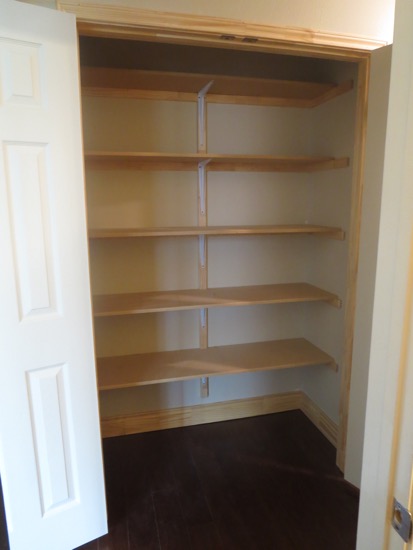 We had so much stuff piled everywhere, and so much more work to do around the house, so I went ahead and loaded up the closet (of out desperation for space more than anything) even though we hadn't painted yet.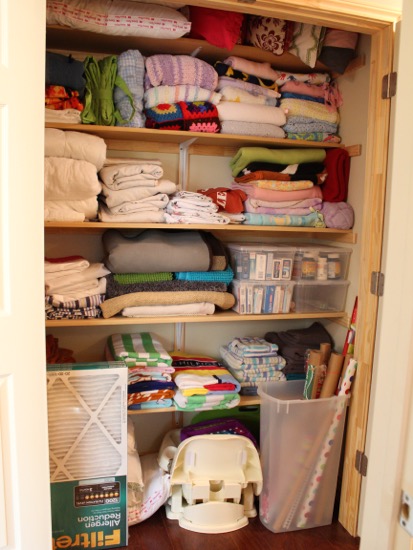 After many MANY hours of painting, I managed to paint all the baseboards, trim, and doors (I still haven't painted the shelving inside the closet though). Now our new double doors are black to match the rest of the doors in the house.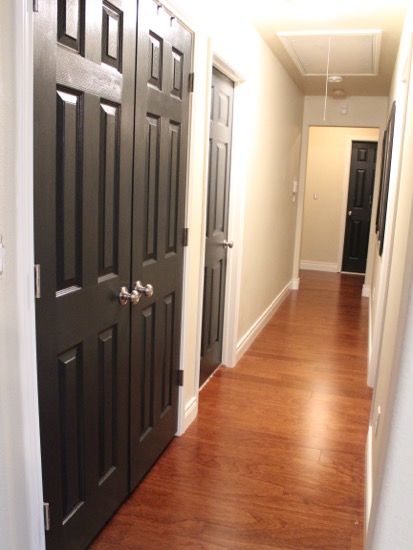 I attached dummy doorknobs on the doors that match all the other doorknobs in the house.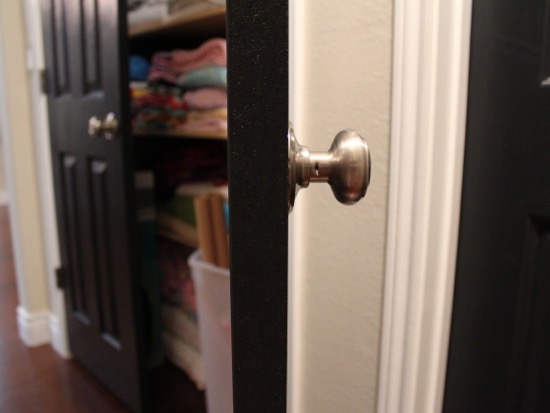 Before and After: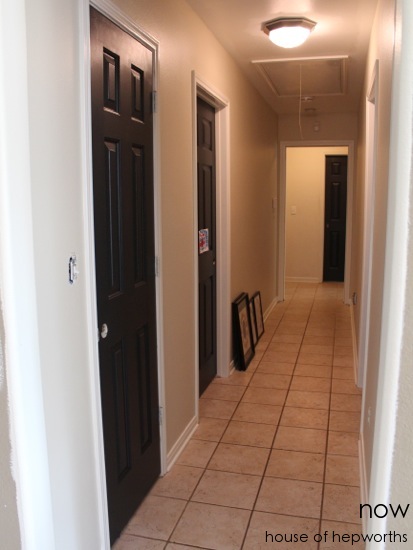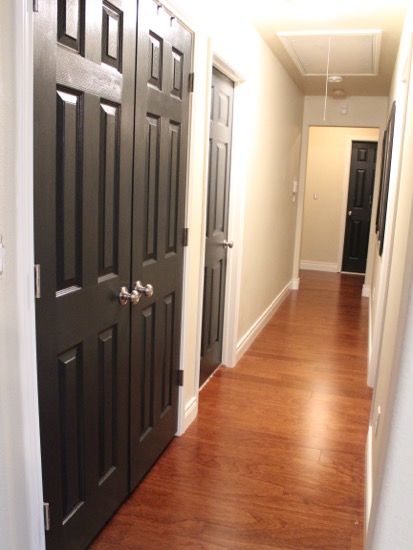 Just ignore the "now" on the before photo. I borrowed it from an old post.
It's amazing what widening a doorframe will do for functionality. We are slowly taking this house and turning it into our home.