We recently updated our daughter's bathroom (which also doubles as the guest bathroom) with some beadboard and a row of hooks. Now there are plenty of spots to hang all the beach towels that end up all over the floor each summer.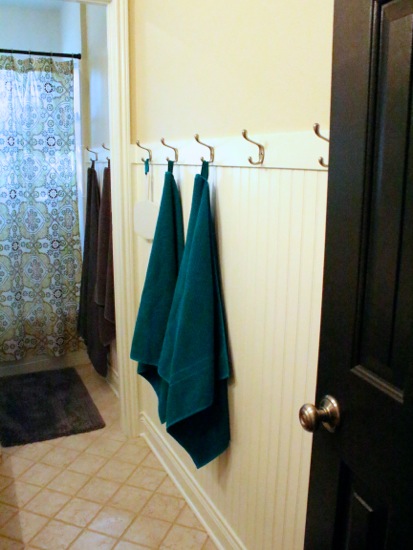 Today I want to show you how to easily install hooks. This tip can be used when hanging anything on your wall – nails, screws, anchors, hooks, etc.
Start by using pieces of painters tape to eyeball where you want your hooks. You don't need to measure quite yet. This just helps you get an idea for how many hooks you want and how far apart you want them.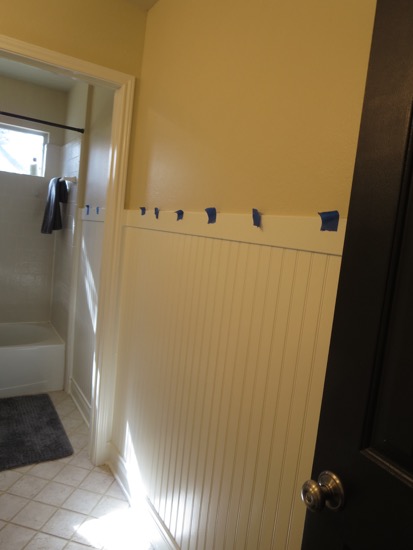 In one section I was debating between two or three hooks… I went with two.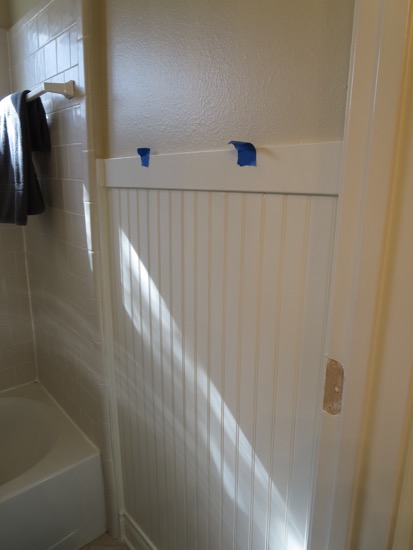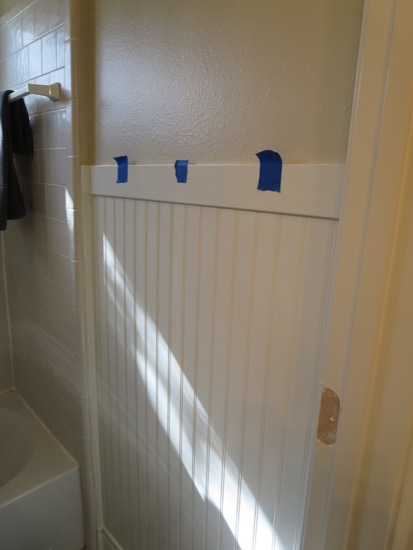 Once you have your layout, use a tape measure to make sure each section is equally spaced. You might have to move your pieces of tape over a bit to make everything even. Now use larger pieces of tape and fully tape each spot where you want your hooks to be installed.
Using a level, mark a vertical line down the center of where you want your hook. Mark a horizontal line where you want your screw holes to go.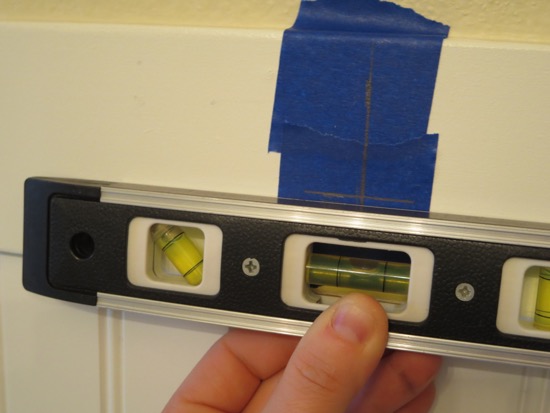 I wanted my screw holes 2″ from the top of my board, so I marked a level horizontal line 2″ down on each of my 7 pieces of tape (I'm installing 7 hooks).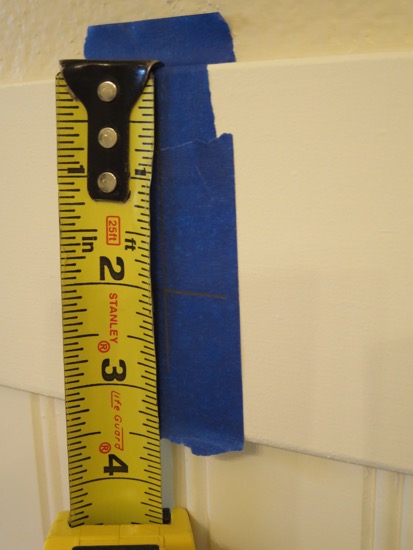 Next I took the actual hook and centered it over my vertical and horizontal lines. I marked each screw hole with a pencil. This is where I'm going to drill my pilot holes.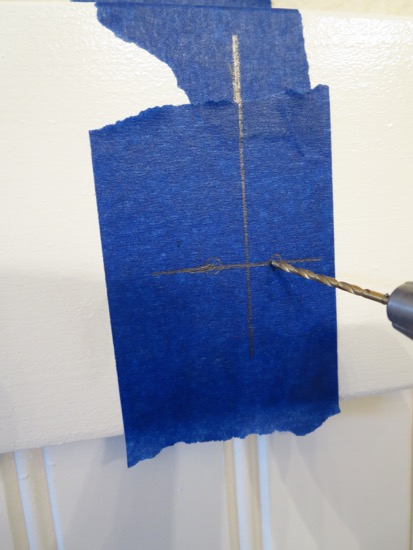 Once your screw holes are marked, drill all your pilot holes through the painters tape. Once the holes are drilled you can remove all the tape. Now all your holes are perfectly placed and ready to attach the hooks, and you have to pencil marks to clean up!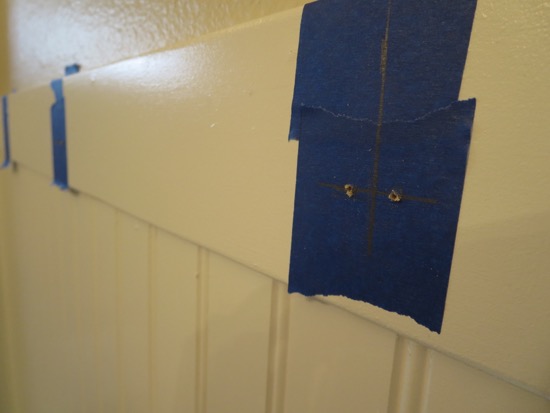 And finally, attach all your hooks. I attached one screw of each hook then went back and attached the 2nd screw. I didn't tighten the screws down until both screws were installed.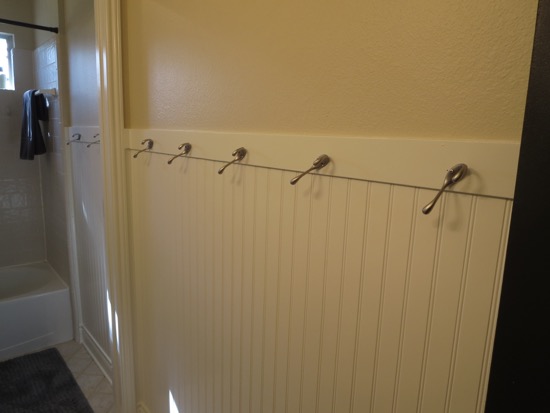 Now I have a lovely wall of perfectly lined up hooks without any pencil marks to clean up.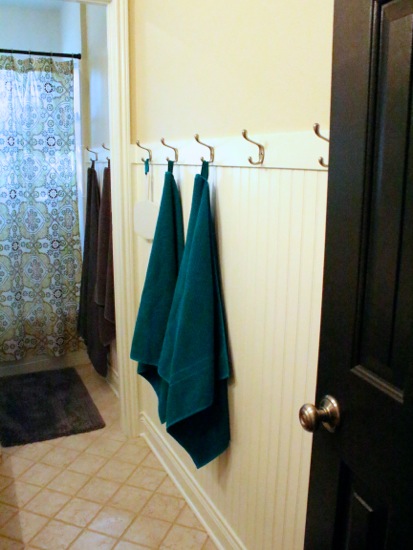 Here's a "before" shot just for fun.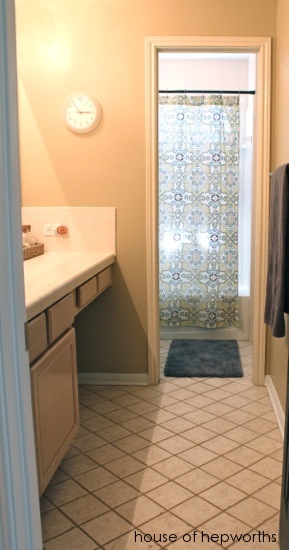 For a full tutorial on installing beadboard, you can check out my post here.