We spent a few solid weeks prepping our house to list on the market. We ate, slept, and breathed house prep. I felt like a walking zombie most days.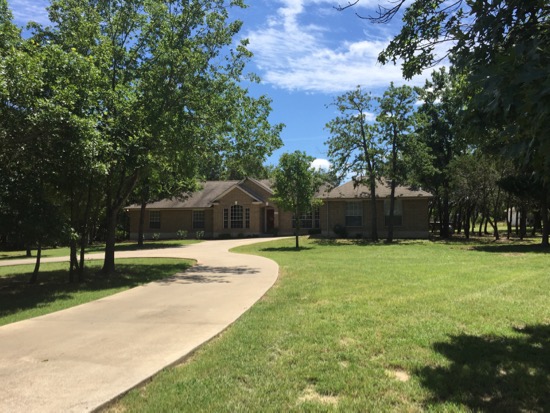 Here's a fun video I created showing all the outside prep we had to do before our house sold:
I have been really into making little videos lately to accommodate my blog posts, I hope you like them as much as I have! See all my blog posts with videos here.
As you noticed in the video, we painted the outside of the house, powerwashed the driveway, and had a new roof put on!
We hired our awesome handyman neighbor to come paint the house. He started by taping off all the windows and deck…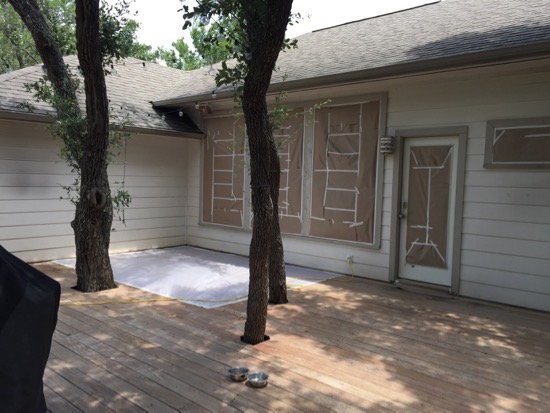 And then went to town with his paint sprayer. It was mesmerizing to watch.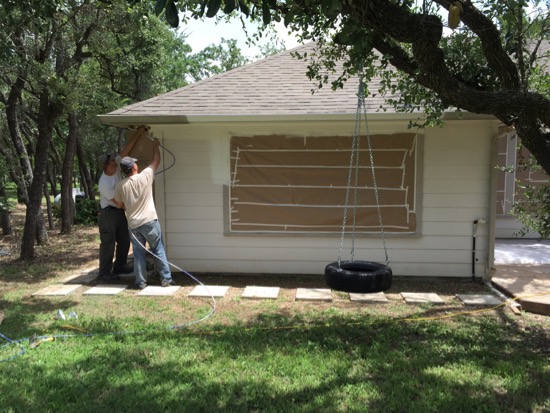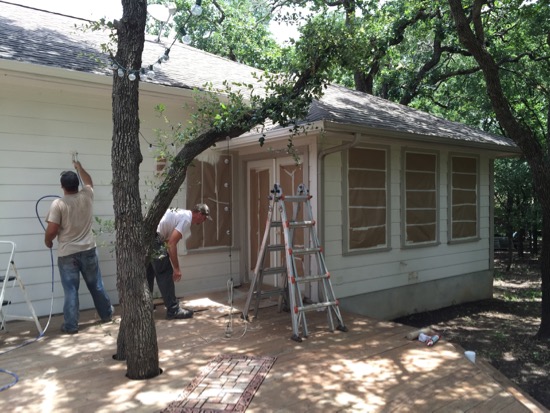 We rented a power washer from the local tool rental place and spent two full days powerwashing everything in sight. Nothing was off limits (though I didn't take pictures of most of it. Doh!)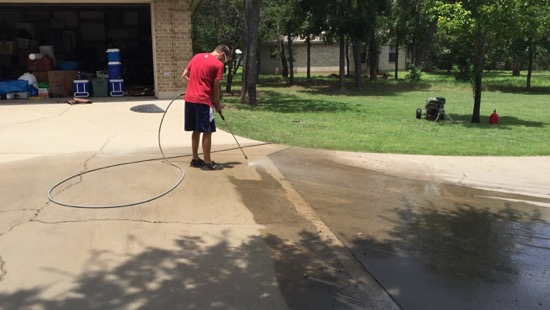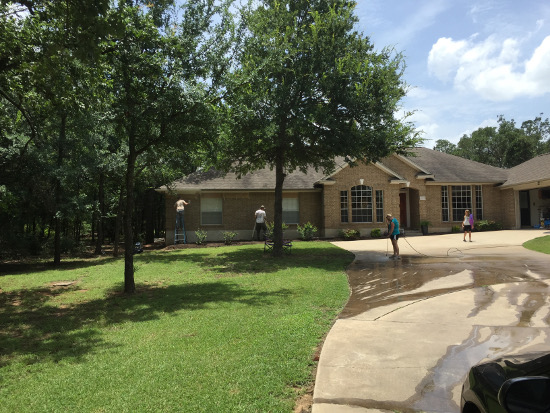 We gave the driveway and the back deck a thorough washing and they both were looking pretty fly afterward.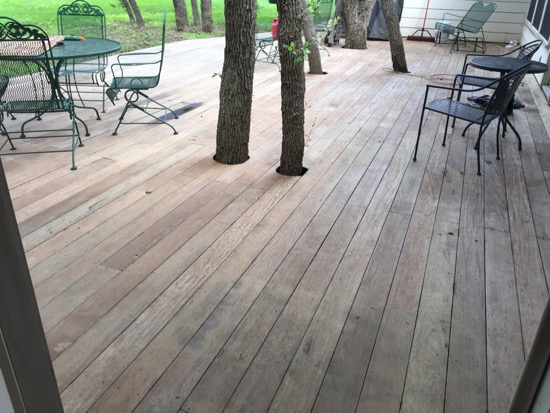 The biggest thing we did to sell our house was have the entire roof replaced. Fortunately our insurance paid for it, but it was still pretty stressful to manage that on top of everything else!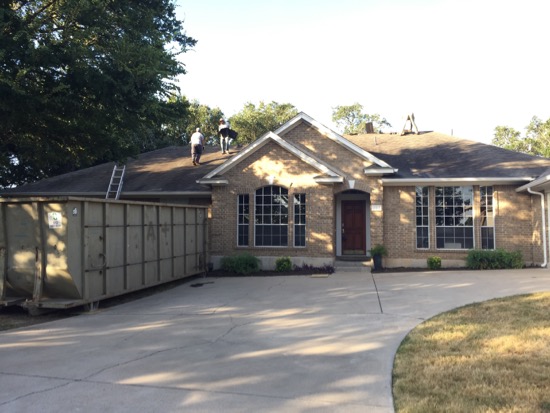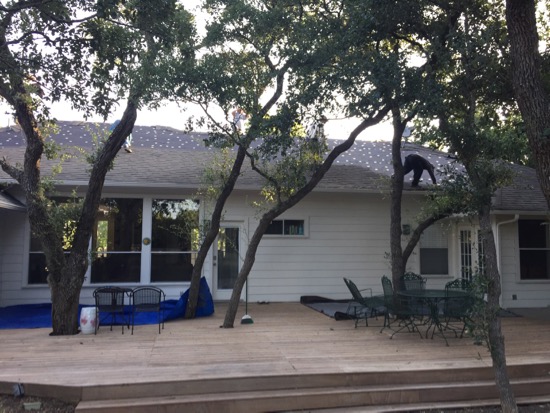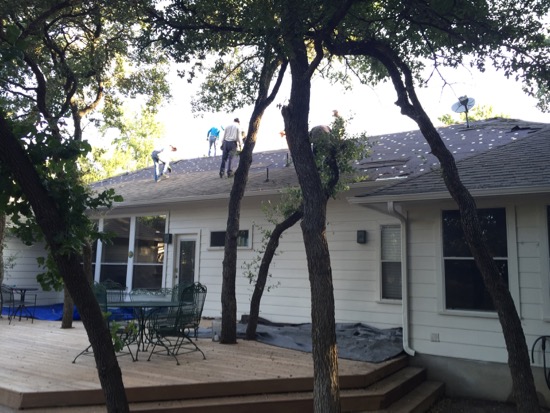 We also hired a septic company to come out and pump out and assess the septic system. Fortunately the tank was in great condition and no other work was needed. Whew!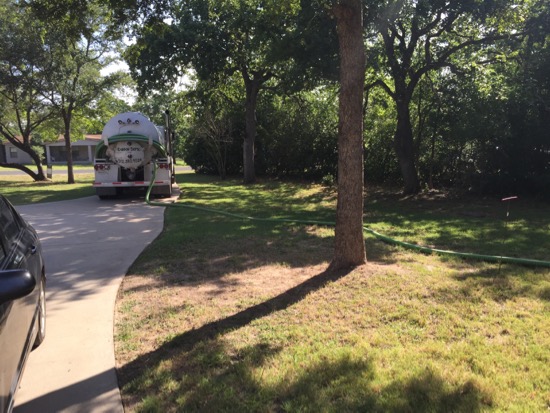 Pumping out a septic tank is a shitty job; fortunately someone else did it for me!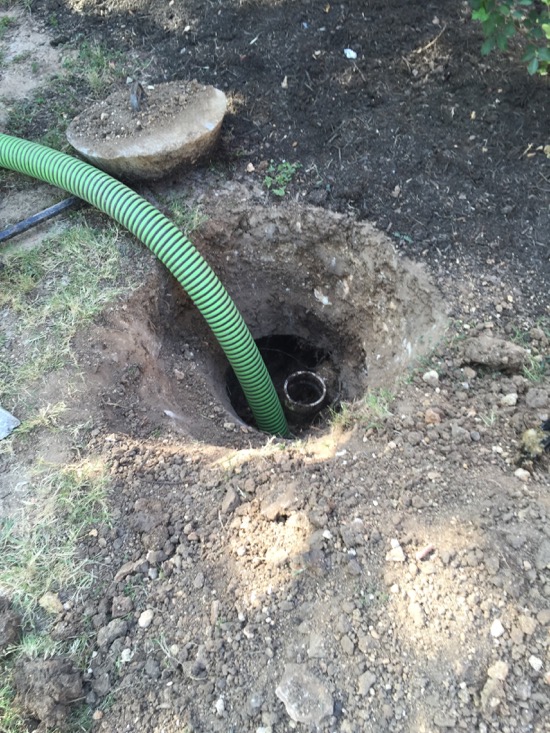 In addition to all the outside work that had to be completed, we also sent loads and loads of trash to the dump. Bribing the garbage men with cash and soda may or may not have ensured they took all our trash week after week. 😉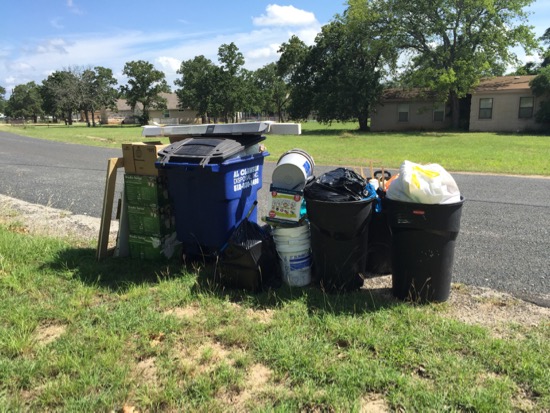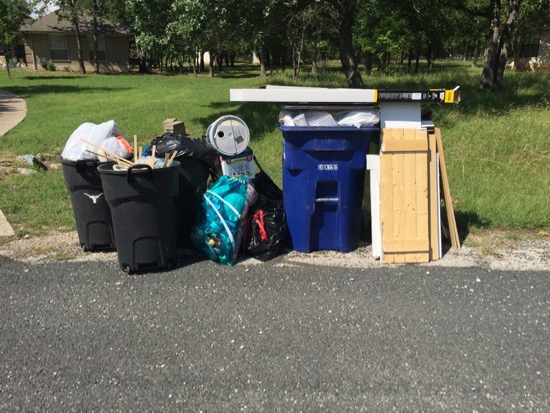 I was the worst photo taker during these several weeks, so I don't have many pictures to show what all we did in the house, but I did manage to scrounge this one up from my phone… I learned how to replace broken glass, and we also had several window sills replaced and painted.And we also got in touch with Charleston Apartments for rent.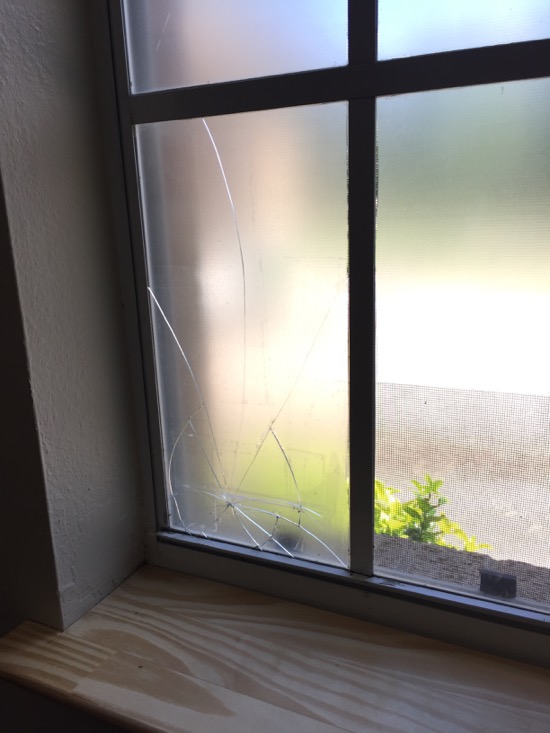 On top of all the throwing away and hauling off to the local donation place, we also sold and sold, and sold some more. We sold so much stuff on Craigslist, and even more on Facebook and to family and friends.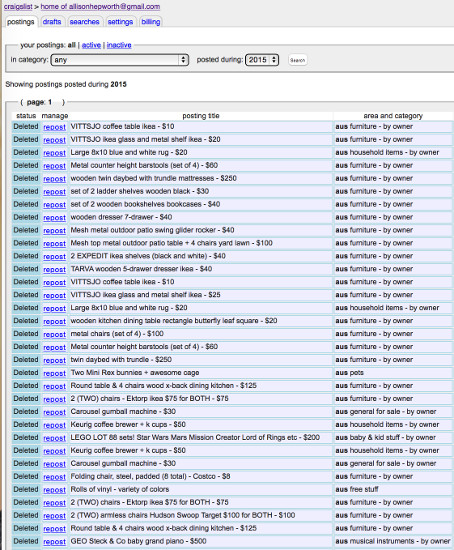 We moved using a POD storage container, so we pretty much sold most furniture we owned, and probably purged at least half our other belongings. It will be fun to shop for new stuff now for the new house!
I made a cool video on our other youtube channel showing how PODS drops off and picks up their storage containers. It was the coolest thing, and I geeked out so much over it that I grabbed the camera and started filming. I'm an amateur videographer so try not to get too dizzy watching it. haha.

If you can't view this video, watch it here.
Only two more days until we close on the new house and then I can show you all the pictures!!!!!!!!!!


Instagram || Facebook || Pinterest || Youtube
Shop our favorite tools & products