As you can tell from the title, today's post is about painting the dining room. When we moved in, the dining room was RED. Like, RED red.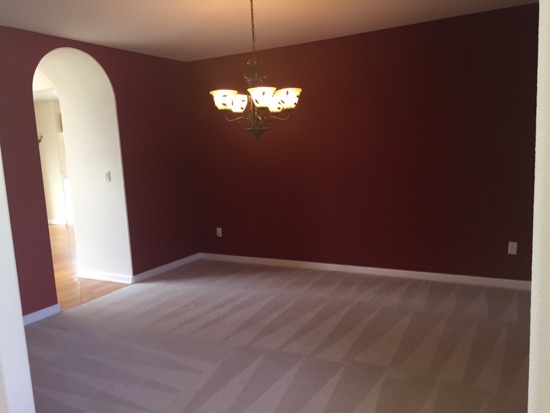 It was so dark red that IMO if felt like a cave in there. No matter how open the blinds were, or how bright of bulbs I put in the fixture, the room was just dark.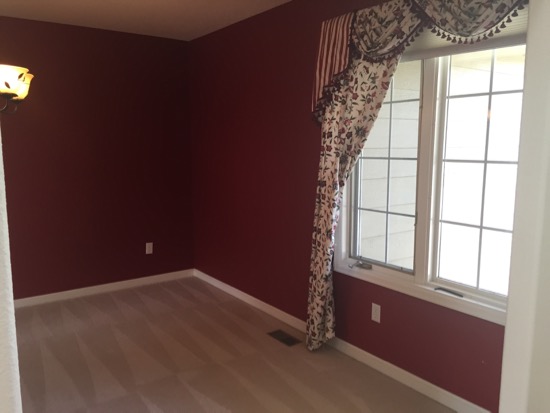 It also had these awesome curtains that I'm sure were super expensive and popular in 1995 when the house was built, but UmNoThanks not my style. The curtains came down literally the day we moved in. They were just old and permanently attached which meant that they had about 20 years of dust, dander, and pet hair embedded into them. (Chandy, you are next. Don't get too comfy hanging up there on the ceiling.)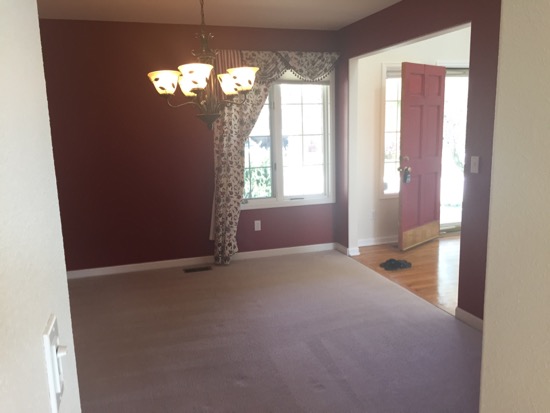 I tried to just live with the red for awhile. I didn't really want to dive into the dining room first. I have much bigger fish to fry around here. One morning I woke up with no intention of painting the dining room, I got the kids off to school, sat down on the couch to do some work on my laptop, and I caught the dark red out of the corner of my eye. I just could not take the red for one.more.second.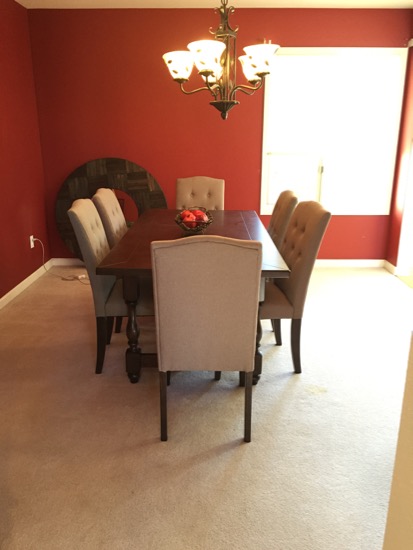 I jumped up, threw on my painting clothes, grabbed a few gallons of paint (we purchased 10 gallons of Stucco from Sherwin Williams when we moved in because I'm painting the entire house the same color), and before I knew it, the room was completely rolled.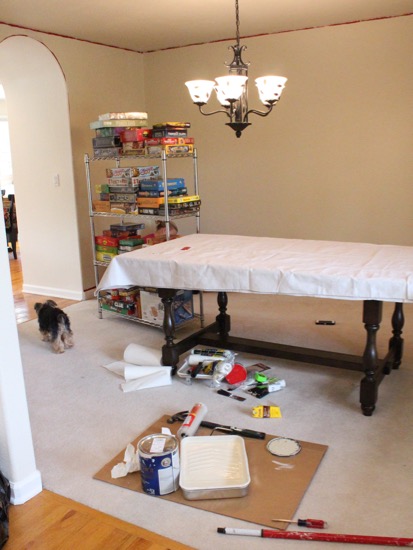 Painting is so much easier when you just keep a stash of paint and supplies on hand for those impulsive moments when you are overcome with destain for the current color.
Rolling the paint on the walls and ceiling is pretty quick. It's the darn cutting in that takes forever, especially when you are covering up a dark color with a light color and you need a few coats to cover it.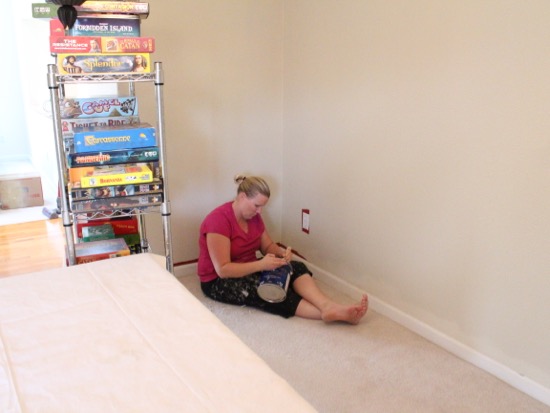 When I cut in, I just sit down on the floor, make myself comfortable, and scooch around the room as I paint. Putting on some beats and talking to myself also helps the time pass more quickly.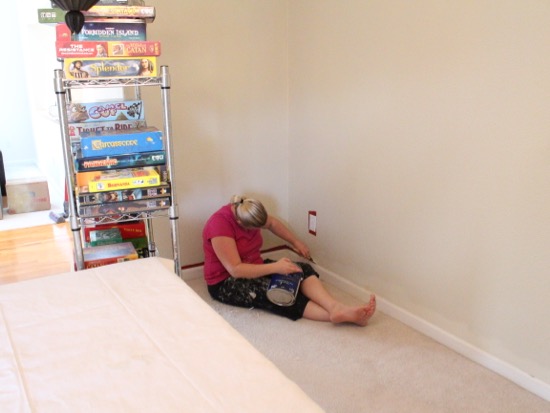 While I was cutting in I realized that I know a LOT about cutting in. I have been painting walls for so many years that I don't even think about painting while I'm actually painting. Instead of trying to take pictures of my wealth of knowledge and then type it all out on coherent sentences onto my blog, I made a quicker, easier to follow video sharing a few tips about cutting in. You are welcome.
If you are having trouble viewing this video, watch it here.
After about half a days work, the room is now painted! And it is so much brighter now! We actually find ourselves being lured into the room and have been hanging out in there a ton now.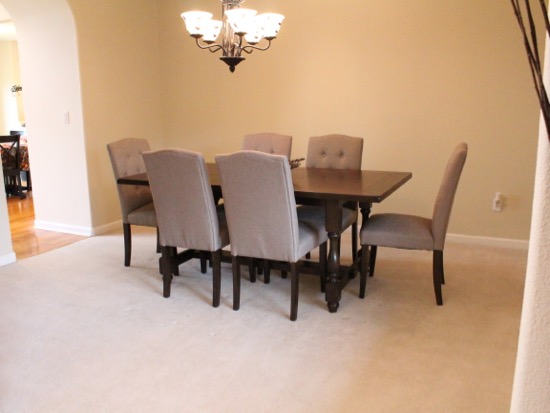 I still need to give the baseboards and window trim a fresh coat of white paint, but painting trim is the worst so I'm avoiding that for as long as possible.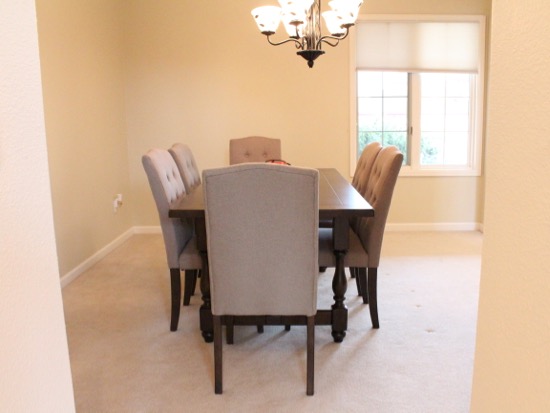 I won't even go into the list of stuff that still needs to happen with this room (pretty much the entire room still needs to happen in this room), but at least I can breathe now when I walk by and not feel like I'm suffocating to death in a dark dungeon.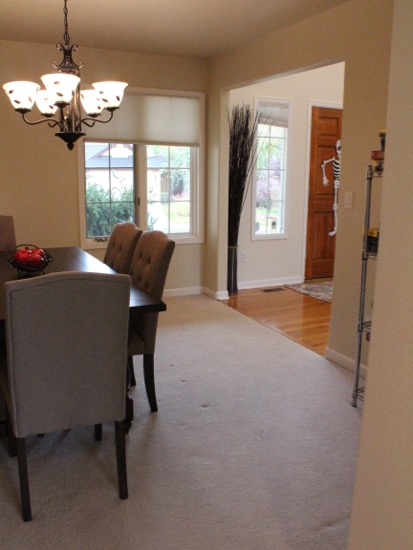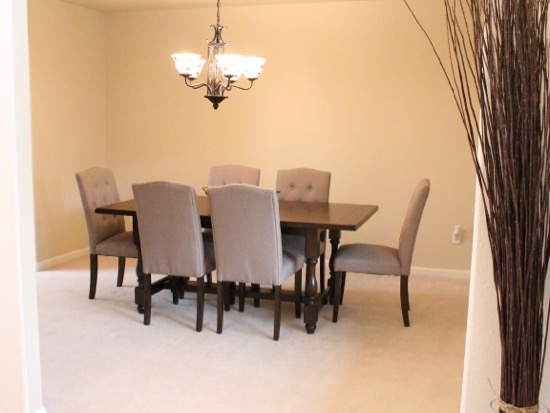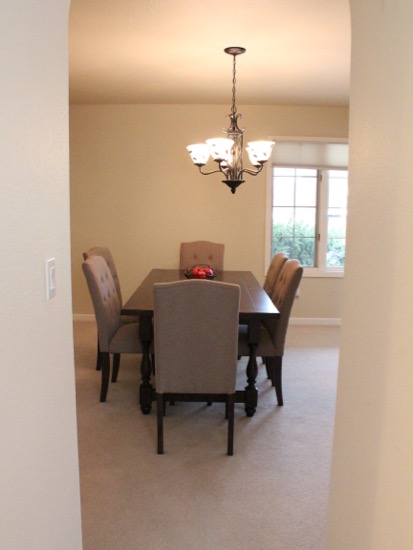 See all my blog posts with videos here.


Instagram || Facebook || Pinterest || Youtube
Shop our favorite tools & products
Thanks for reading! Have a wonderful week!